Call Now to Set Up Tutoring:
(847) 840-2442
Private In-Home and Online Reading Tutoring in Lake Forest, IL
Receive personally tailored Reading lessons from exceptional tutors in a one-on-one setting. We help you connect with in-home and online tutoring that offers flexible scheduling and your choice of locations.
How can a Reading tutor help you?
Successfully comprehending a passage is the fundamental purpose of reading. Readers need to construct meaning from text by using various comprehension strategies. The five pillars of reading include phonics, fluency, vocabulary, comprehension, and phonemic awareness. By the third and fourth grade, students should have the ability to read content, comprehend the meaning, and correctly respond to related questions. If your child is having difficulty reading, a professional tutor could help them improve comprehension skills and understand their course. Let Varsity Tutors match your child with an expert reading tutor in Lake Forest who will put their needs first.
A private reading tutor in Lake Forest, IL, can work with your child to try to get them back on track in their classes. The tutor is skilled in helping students maximize their potential so they can excel in their reading course and all future reading-related subjects. Your child could receive an accountability partner who can try to help them stay focused on successfully completing all homework and class assignments with excellence and on time. The tutor will review course material to strive to ensure that your child fully comprehends the basics of reading like decoding, comprehension, and predictions. Your child can take reading assessments to make certain that their skill level is improving. When they effectively retain course material, they will have the chance to excel on assignments given by their teacher in class.
A skilled reading tutor in Lake Forest, IL, might increase your child's motivation to succeed. Your child might benefit from the tutor's love of reading that is contagious. A positive rapport will form that motivates your child to practice more diligently and work hard toward improving reading skills. The tutor can bring variety into each session through fun educational games and multimedia tools that get your child excited to participate. When your child's skills improve, the tutor can provide positive reinforcement for a job well done. Encouragement is an important part of motivating your child to continue achieving academic goals.
An expert reading tutor in Lake Forest could help your child gain the knowledge they need to do well in school. You can schedule one-on-one tutoring sessions for your child to meet with the tutor in the comfort of your home or other convenient location like the Lake Forest Library. Maybe they work better in an online setting. The tutor can meet with them through the face-to-face live learning platform for tutoring as well. Contact our office to schedule the first tutoring session today!
Recent Tutoring Session Reviews
"The student and I reviewed by doing a practice test for his Chapter 10 test.  We also reviewed the quiz he took last week and the problems he got wrong. We discussed all of his test concepts and made sure he was understanding all the concepts and able to do them on his test today.  

I feel confident that he knows the material and feel that he does too.  He had a bit of trouble focusing, but we were able to get all of his work done.  I anticipate a good grade on his test!"
"Topics:  Conic sections. Ellipses, hyperbolas, parabolas. Given certain information, find their equations, rules for determining if they are horizontal/vertical, left/right/downward/upward-facing. Completing the square, factoring as they relate to solving conic polynomial problems. Progress:  The student had missed a couple days of class on some particularly tricky topics. As a result, the majority of the lesson was spent working on ellipses and hyperbolas, and less on the other topics for his test. He definitely seemed pretty capable on the other topics, so he will probably do well."
"The student and I met for 3 1/2 hours to work on her homework assignment #6. We worked on problems relating to simple regression, multiple regression, and ANOVA. We also worked on problems that required a determination of the appropriate statistical test and hypotheses. I also spent 1 1/2 hours reviewing her homework and making comments for areas that required revision."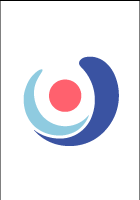 "The student and I went over his Geometry exam, which he did not do as well as we would have hoped.  We corrected all the mistakes, and he seems to understand where is making his mistakes.  We also went over his homework for Lesson 2.2, which he did very well with."
"I first drilled the student on the vocab she had studied. We then went over synonyms strategy and did many practice problems. Then we did analogies problems after reviewing the strategy. Finally, we did a reading comprehension passage, reviewing strategy again. I wished her luck and I hope she does well!"
"This was our first session. We spent the whole time preparing for the student's quiz tomorrow. He'll be asked to take verbs and conjugate out all of the tenses with a particular person-number combination the present, imperfect, future, perfect, pluperfect, and future perfect forms. We spent time reinforcing the various patterns, and I tried to help him come up with some ways of remembering some of the odd forms. While at the start he had a lot of difficulty with knowing how to form the future and the future perfect in particular, he gained confidence throughout the session, and was correctly producing forms by the end."
"The student took 2 math drills in addition and subtraction covering 100 problems of each in 9+min and 5+ min respectively. This means she spent on average 10 seconds on each single digit addition problem. Out of both worksheets (200 problems), she only missed 7 total. Watching her, I believe while she knows her facts, she needs more confidence in them. She is incredibly careful and thoughtful-both beautiful and singular qualities."
"During this session, the student and I practiced his spelling words. I quizzed him on the words and asked their definitions. I had him write out and say aloud the ones he got wrong. Then we went over his vocabulary words. I quizzed him and had him write each definition. Overall, the session was very productive!"
"In our session today, we reviewed old sight words. Continue to practice new and old sight words daily. Three new words were given for the following week: did, was, am. Today, I introduced a way to remember certain punctuation marks. This will help the student to quickly recall them when she gets stuck or confused. We continued with a book that was given the prior week and will move on once she has mastered reading with expression and more fluently."
"The student spent the majority of this session reviewing what had happened in the second half of the book, which she had almost completed. As she retold the story of the group of heroes making their way across the country, I stopped and asked her to find specific events in the text so that she could find details that would help her better understand the events in the story. In some instances, this involved making inferences from the text. We practiced making reasonable inferences that would answer questions I asked the student about events in the story. For the next session the student said she would finish the book."
"Good session with the student tonight. Worked on sounding words out. We also started to talk about inferences and predictions. Will do some more work on this."
"First student - She read aloud "The Magic School Bus Inside a Bee Hive." She read with fluency and voice. She uses inflection to show emotion and change in character when reading.

Second student - Finished reading "Earth, Moon and Sun." We talked about main ideas and took the comprehension check at the end of the book. We started reading "Seven Wonders beyond the Solar System," by Ron Miller."
Nearby Cities:
Evanston Reading Tutoring
,
Skokie Reading Tutoring
,
Oak Park Reading Tutoring
,
Downers Grove Reading Tutoring
,
Highland Park Reading Tutoring
,
Des Plaines Reading Tutoring
,
Glencoe Reading Tutoring
,
Naperville Reading Tutoring
,
Oak Lawn Reading Tutoring
,
Elmhurst Reading Tutoring
,
Lombard Reading Tutoring
,
Schaumburg Reading Tutoring
,
Buffalo Grove Reading Tutoring
,
Wheaton Reading Tutoring
,
Gleview Reading Tutoring
Nearby Tutors:
Evanston Reading Tutors
,
Skokie Reading Tutors
,
Oak Park Reading Tutors
,
Downers Grove Reading Tutors
,
Highland Park Reading Tutors
,
Des Plaines Reading Tutors
,
Glencoe Reading Tutors
,
Naperville Reading Tutors
,
Oak Lawn Reading Tutors
,
Elmhurst Reading Tutors
,
Lombard Reading Tutors
,
Schaumburg Reading Tutors
,
Buffalo Grove Reading Tutors
,
Wheaton Reading Tutors
,
Gleview Reading Tutors
Call us today to connect with a top
Reading tutor in Lake Forest, IL
(847) 840-2442