We are open until 8pm!
Call Now to Set Up Tutoring:
(832) 748-1733
Private In-Home and Online Accounting Tutoring in La Porte, TX
Receive personally tailored Accounting lessons from exceptional tutors in a one-on-one setting. We help you connect with in-home and online tutoring that offers flexible scheduling and your choice of locations.
Recent Tutoring Session Reviews
"Student 1 seems to have conceptual difficulty with addition and subtraction facts. This is making it challenging for her to complete math problems that require long division. The next lesson will focus on a step-by-step approach to solving these problems using the partial quotient algorithm.

Student 2 completed reading a short story from a school packet that is due on 2.18. She began to answer multiple choice questions at the end of the text. The next session will focus on finishing the packet.

I will see both students next on Monday from 6-8pm."
"The student and I worked on Pre-Calculus problems. We focused on trigonometric functions and the graphs of each of the functions. He is taking Physics also, and we may work on that this up coming week. His mother and I are going to correspond on Fridays, seeing what he needs and what day works best."
"We used number lines (paper strips) to order numbers. The student placed her number cards on the paper strip and explained which number was greater or lesser. We used (< >) signs to order numbers according to their value. We wrote the missing numbers on a plain sentence strip and ordered them accordingly. We gave value to colors and ordered the colors from least to greatest. We also worked on problem solving (addition/subtraction) and number families. The student worked hard. She only had a little difficulty with her money problems. She needs to memorize her coins value."
"Today the student and I went over the material for his Spanish test next Tuesday which was indirect object pronouns and present perfect tense.  He completed his homework for tomorrow which was exercises on the present perfect tense."
"The student and I first reviewed his quiz from the previous six weeks which he had received an 83 on.  We then proceeded to prepare for his upcoming quizzes and tests of the subjects of special triangles, polygon angles, parallel lines, circumference, area, and volume of irregular forms and review of special polygons."
"Today with the student we reviewed her sample essay, discussed what she did right and wrong, and how to improve; we brainstormed more examples she could have included and talked about how she could have made her chosen examples stronger. We discussed what is most important for the essays (content), and how to approach outlining them and preparing a bank of good examples. We also did a timed reading section, and reviewed it together. She is very strong in the writing part."
"We went over step two of the inferencing work sheet and translated the material into a book for reading so she can get a better understanding and concept of the technique. We also went over math times tables 2 -5 she had a test and did pretty well. We then went over sounds to help improve her phonics and spelling skills."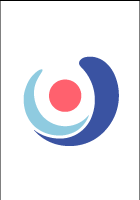 "We've been working on rates, statistics, and probability, which continues to seem like a good topic for the student.  Next week we'll be able to finish that up, and then we can return to geometry (probably lines and angles, since I think we finished all of the circles and triangles problems).  It will also be good to revisit a bit of algebra I think.  But we're making great progress.  "
"Today was my first session with the student. I am working with her on Social Studies, specifically U.S History. The student has a big exam tomorrow so we spent our time reviewing the topics of the exam, which were the Constitution and the formation of the U.S government. I helped the student complete her study guide as well as reviewed the information with her. The student was able to complete the packet (study guide). I broke down some of the larger concepts (such as amendments and branches of government) into easier to comprehend key ideas. The student seemed to end the session with a better understanding of the material and confidence for the exam tomorrow."
"In this session, the student and I talked about the rules for accenting in Spanish (agudas, llanas, esdrujulas, and sobresdrujulas), did more preterite vs imperfect practice, learned about the use of present and past progressive, and also started working with the direct object pronouns. The student is doing very well, and is a very fast learner."
"The student and I worked together on some reading passages. The student ended the session with some vocabulary building. "
"We continued to work on adding and subtracting basic facts. I am fully confident that the student knows most of his basic facts. We will continue to work on his basic facts and reading skills."
Nearby Cities:
Pearland Accounting Tutoring
,
League City Accounting Tutoring
,
Texas City Accounting Tutoring
,
Friendswood Accounting Tutoring
,
Rosenberg Accounting Tutoring
,
Alvin Accounting Tutoring
,
Angleton Accounting Tutoring
,
Dickinson Accounting Tutoring
,
La Marque Accounting Tutoring
,
Richmond Accounting Tutoring
,
Seabrook Accounting Tutoring
,
Webster Accounting Tutoring
,
Santa Fe Accounting Tutoring
,
Hitchcock Accounting Tutoring
,
Manvel Accounting Tutoring
Nearby Tutors:
Pearland Accounting Tutors
,
League City Accounting Tutors
,
Texas City Accounting Tutors
,
Friendswood Accounting Tutors
,
Rosenberg Accounting Tutors
,
Alvin Accounting Tutors
,
Angleton Accounting Tutors
,
Dickinson Accounting Tutors
,
La Marque Accounting Tutors
,
Richmond Accounting Tutors
,
Seabrook Accounting Tutors
,
Webster Accounting Tutors
,
Santa Fe Accounting Tutors
,
Hitchcock Accounting Tutors
,
Manvel Accounting Tutors
Call us today to connect with a top
Accounting tutor in La Porte, TX
(832) 748-1733