Call Now to Set Up Tutoring:
(310) 617-6847
Private In-Home and Online Statistics Tutoring in La Mirada, CA
Receive personally tailored Statistics lessons from exceptional tutors in a one-on-one setting. We help you connect with in-home and online tutoring that offers flexible scheduling and your choice of locations.
Recent Tutoring Session Reviews
"We continued to practice factoring and solving quadratic inequalities, as well as using number lines to display the solution sets. Whenever the student would make a misstep in the factoring process, I would point to the flowchart we made in the previous session. The goal is to help the student internalize the procedure. I left without assigning homework, since school is starting up this week."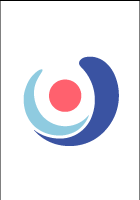 "The student and I practiced order of operations extensively as I gave him different types of problems which really challenged him. He did not struggle, however he made common mistakes (a good thing). He understood his mistakes and applied what he learned to future problems. We also began plugging numbers into variables to solve multi-step algebraic equations. He is doing very well and is prepared to start 5th grade next week!"
"During the session we reviewed the extra practice multiplication problems that was given during the last session. Additionally, word problems were covered. The student had minimal difficulty solving the word problems. Extra practice was left with the student to be completed prior to next week's session. No concerns from this session."
"Multiplication/division word problems- how to determine which operation to use. Practiced 2 and 3 digit multiplication and 3 digit dividend/2 digit divisor division. Game: collecting dollars- to practice mental math, adding amounts of 5, 10, 25, 50 to equal one dollar (practice coins familiarity)."
"The student should do well with his math courses in the future. Today we talked more about variable expressions and the difference between independent/dependent variables. This included a brief discussion of linear equations. We spent the rest of our session reviewing material from throughout the week."
"The student and I went over Taylor series and Maclaurin series and began going over power series. He seemed to understand the material well. Next session, we will continue to go over other applications of power series."
"The student and I covered the next 10 questions of her review guide. Going through the questions is very time consuming since she has not seen the material before and has to learn it at the same time. For next time, she will work through Review guide 2 (1st 15 questions) so we can go over it together. She really needs to study factoring, the quadratic equation, completing the square, and finding vertices by completing the square."
"Continued preparation with the student for math. Worked on conversions between units (including percentages to decimals), working with variables, approaching word problems, simple data analysis (e.g., mean, median, range, etc.), as well as some review on handling fractions. I recommended practicing with a number line if she has time."
"We moved ahead today since the student has to take his final exam tonight. We covered factoring quadratic equations, FOIL, recognizing graphs of quadratic equations, average rate of change, and function notation."
"We covered the homework I had assigned, which related to ratios and proportions. We made strides with this today. I left him with extra practice. No concerns noted."
"The student began classes today. Her algebra class began with chapter 1, which we have already reviewed. She had a few questions, so we covered those and I provided examples to ensure she really understood the chapter."
"Today we covered any confusion with exponents. Then we moved on to word problems with exponential equations. We also covered simplifying polynomial fractions and canceling out terms. Next week we will go over graphing the fractions of polynomials and then move onto radicals. In the future, we will concentrate on Chapter 13/14 for trigonometry since that is one of the more important subjects."
Nearby Cities:
Malibu Statistics Tutoring
,
Pacific Palisades Statistics Tutoring
,
Oxnard Statistics Tutoring
,
Woodland Hills Statistics Tutoring
,
Santa Clarita Statistics Tutoring
,
Thousand Oaks Statistics Tutoring
,
Simi Valley Statistics Tutoring
,
Ventura Statistics Tutoring
,
Camarillo Statistics Tutoring
,
Moorpark Statistics Tutoring
,
Santa Paula Statistics Tutoring
,
Agoura Hills Statistics Tutoring
,
Calabasas Statistics Tutoring
,
Port Hueneme Statistics Tutoring
,
Fillmore Statistics Tutoring
Nearby Tutors:
Malibu Statistics Tutors
,
Pacific Palisades Statistics Tutors
,
Oxnard Statistics Tutors
,
Woodland Hills Statistics Tutors
,
Santa Clarita Statistics Tutors
,
Thousand Oaks Statistics Tutors
,
Simi Valley Statistics Tutors
,
Ventura Statistics Tutors
,
Camarillo Statistics Tutors
,
Moorpark Statistics Tutors
,
Santa Paula Statistics Tutors
,
Agoura Hills Statistics Tutors
,
Calabasas Statistics Tutors
,
Port Hueneme Statistics Tutors
,
Fillmore Statistics Tutors
Call us today to connect with a top
Statistics tutor in La Mirada, CA
(310) 617-6847