Call Now to Set Up Tutoring:
(832) 748-1733
Private In-Home and Online French Tutoring in La Marque, TX
Receive personally tailored French lessons from exceptional tutors in a one-on-one setting. We help you connect with in-home and online tutoring that offers flexible scheduling and your choice of locations.
Recent Tutoring Session Reviews
"The student and I had a great first session! We discussed general writing strategies and I assigned him to write a practice essay from the prompt in the book. We also went over how to spot the wrong, but almost-right, answers in the reading sections."
"The student and I finished reviewing "Don Juan", Act IV through the end. We completed and proofread her second one-page response paper and developed an outline for her first in-class presentation, developing 1) an interpretive question, 2) rationale and relevance, and 3) three answers representing various interpretations of the text. The student will search for textual evidence to support each answer, and our next meeting is scheduled for tomorrow at 9:30am."
"We covered reactions of carbonyl groups of aldehydes and ketones. We mostly focused on nucleophilic addition reactions. The student improved a lot as we worked through mechanisms and really started to understand how to work through the mechanisms with less and less instruction."
"Today the student and I went over the scores she got on the September assessment. Reading was consistent and science was better than expected, but math and English could use some work.  We spent the first half of the session going over reading.  She had done the reading section of a practice test, so we went over that. The second half of the session was spent going over math and reviewing formulas, basic concepts, and tips and tricks."
"We continued working through the English section of the second practice test. We worked through a difficult passage and identified some vocabulary words for study. We also began a more strategic study of comma use, identifying the three main uses as 1) separating items in a list; 2) separating two clauses; and 3) inserting extra information. For homework, he will complete the English section of practice test 1, and we will continue to work on the English section at our next meeting."
"The student showed me her trigonometry quiz. We worked out the problems she was not able to figure out. She seemed prepared for her quiz she was scheduled to have the next day. We also reviewed the unit circle. In addition, we went through a list of Spanish words she had to know for a quiz and identified which words she had to focus on studying."
"I met with the student to review her English notebook from this last semester. We worked through a few exercises, and we will need a lot of review and focus on both critical thinking and answering all parts of a question. We also reviewed Ch. 6 of Algebra, since the student's math teacher said she will be focusing on that when the next semester starts. I took home her science papers and will review them with her tomorrow."
"Continued to look at literature response; of the three categories of writing, this can be the most challenging. The student and I assessed his previous writing, and looked at examples of high, medium, and low scoring essays. After covering spelling, he wrote another literature response essay."
"I worked with the student on questions involving geometry as well as algebra and pre-algebra.  Discussed strategies including how to find different ways to solve questions using creative reasoning skills. She shared that she enjoys Sudoku puzzles which I recommended to her as a tool to further develop creative reasoning skills"
"The student and I went over his next week's assignments: arithmetic and geometric sequences. We also spent half of the session going over his assignments from last week: exponential and linear functions and the differences between the two."
"She had a test the next day, so we finished the review together and met a list of formulas she needs to know. Her teacher usually gives them the formulas they need, but for this unit they have to memorize everything because the formulas are more basic (midpoint, slope, etc.)"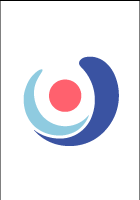 "We finished our diagnostic survey of the test at large, during which the student continued to indicate a high level of familiarity with the content. We then started our in-depth examination of the reading section. The student has already shown herself to be a strong reader; while we discussed the benefits of "pre-reading" the questions for each passage, I also took care not to change an already successful process. After some guided practice, I administered a timed practice of the section, on which she recorded an 85% accuracy rate. The three questions missed had varying degrees of ambiguity, forcing the test taker to make educated guesses based on available information."
Nearby Cities:
Sugar Land French Tutoring
,
Pearland French Tutoring
,
League City French Tutoring
,
Texas City French Tutoring
,
Friendswood French Tutoring
,
Rosenberg French Tutoring
,
Alvin French Tutoring
,
Angleton French Tutoring
,
Dickinson French Tutoring
,
Richmond French Tutoring
,
Seabrook French Tutoring
,
Webster French Tutoring
,
Santa Fe French Tutoring
,
Hitchcock French Tutoring
,
Manvel French Tutoring
Nearby Tutors:
Sugar Land French Tutors
,
Pearland French Tutors
,
League City French Tutors
,
Texas City French Tutors
,
Friendswood French Tutors
,
Rosenberg French Tutors
,
Alvin French Tutors
,
Angleton French Tutors
,
Dickinson French Tutors
,
Richmond French Tutors
,
Seabrook French Tutors
,
Webster French Tutors
,
Santa Fe French Tutors
,
Hitchcock French Tutors
,
Manvel French Tutors
Call us today to connect with a top
French tutor in La Marque, TX
(832) 748-1733