Call Now to Set Up Tutoring:
(847) 840-2442
Private In-Home and Online Algebra Tutoring in La Grange Park, IL
Receive personally tailored Algebra lessons from exceptional tutors in a one-on-one setting. We help you connect with in-home and online tutoring that offers flexible scheduling and your choice of locations.
Recent Tutoring Session Reviews
"We worked through two examples of the most complicated equation, with the student checking that he could follow each step and that he thoroughly understood how to work the problem."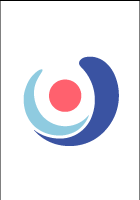 "Reviewed for Test 1 - Proportions, Ratios, Word Problems, Mixtures, Exponential Function, Algebraic Fractions, Exponents, Solving Systems of Linear Equations"
"Reviewed point-slope questions from previous session. Introduced exponent rules involving multiplication and division, then did problems to practice them."
"The student did great tonight and was able to stay on track and walk me through his thought process and approach for each of his math problems. He is obviously a diligent student and had checked with his teacher on the problems that concerned him the most, and applied different techniques to find the most effective way to solve each problem. He says he feels very confident with the material right now, so as long as he does a good review he should be good for his test."
"I began giving the student enrichment vocabulary that he will be quizzed on every week. We practiced spelling and context sentences. We also did a grammar review of clauses, and I introduced the concept of relative clauses."
"Today we covered the Pythagorean theorem. The student had some homework, so we went over some of the word problems that he was having trouble with. Since his problems all dealt with triangles, I advised him to draw out a picture when he has a tricky word problem. I think this helped quite a bit. After going over his homework problems, we finished out the session by doing a couple more Pythagorean theorem problems."
Nearby Cities:
Aurora Algebra Tutoring
,
Crystal Lake Algebra Tutoring
,
St. Charles Algebra Tutoring
,
Oswego Algebra Tutoring
,
Lake in the Hills Algebra Tutoring
,
Batavia Algebra Tutoring
,
Woodstock Algebra Tutoring
,
Huntley Algebra Tutoring
,
Yorkville Algebra Tutoring
,
North Aurora Algebra Tutoring
,
Montgomery Algebra Tutoring
,
Whitewater Algebra Tutoring
,
Oconomowoc Algebra Tutoring
,
Fort Atkinson Algebra Tutoring
,
Campton Hills Algebra Tutoring
Nearby Tutors:
Aurora Algebra Tutors
,
Crystal Lake Algebra Tutors
,
St. Charles Algebra Tutors
,
Oswego Algebra Tutors
,
Lake in the Hills Algebra Tutors
,
Batavia Algebra Tutors
,
Woodstock Algebra Tutors
,
Huntley Algebra Tutors
,
Yorkville Algebra Tutors
,
North Aurora Algebra Tutors
,
Montgomery Algebra Tutors
,
Whitewater Algebra Tutors
,
Oconomowoc Algebra Tutors
,
Fort Atkinson Algebra Tutors
,
Campton Hills Algebra Tutors
Call us today to connect with a top
Algebra tutor in La Grange Park, IL
(847) 840-2442