Call Now to Set Up Tutoring:
(847) 840-2442
Private In-Home and Online Pre-Calculus Tutoring in La Grange, IL
Receive personally tailored Pre-Calculus lessons from exceptional tutors in a one-on-one setting. We help you connect with in-home and online tutoring that offers flexible scheduling and your choice of locations.
Recent Tutoring Session Reviews
"We covered problems involving the shortest distance between a point and a line. The basic concepts were understood by the student."
"She is doing well with the word problems using angle of elevation and depression. She's very confident and isn't missing points for small mistakes like forgetting the signs."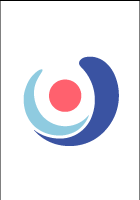 "We reviewed for the test tomorrow involving radians, radius, Arc length, and degrees on a circle with a radius that is not 1. The student seems comfortable with the material and well prepared for tomorrow's exam."
"We were finishing up the last worksheets and problems from the homework the student was assigned while away from school. She was doing really great with remembering what to substitute and when to substitute when proving trigonometric identities."
"We covered basic PreCalc: sine, cosine, tangent, etc., as well as radicals, factoring, and some quadratics. The student was very perceptive and open to learning - she seemed to really enjoy the session. We catered the work towards college math placement tests. Going forward, I will be looking at her schoolwork to better prepare her for PreCalc topics from her school curriculum."
"The student and I worked on various problems from a couple of worksheets in preparation/review for his upcoming pre-calculus/calculus test. We specifically worked on finding derivatives through various methods, calculating equations of lines tangent to a function, and employing the definition and concept of a differentiable function. He knows his stuff -- he also benefits from practice, and he picks up on how to improve very quickly."
Nearby Cities:
Aurora Pre-Calculus Tutoring
,
Crystal Lake Pre-Calculus Tutoring
,
St. Charles Pre-Calculus Tutoring
,
Oswego Pre-Calculus Tutoring
,
Lake in the Hills Pre-Calculus Tutoring
,
Batavia Pre-Calculus Tutoring
,
Woodstock Pre-Calculus Tutoring
,
Huntley Pre-Calculus Tutoring
,
Yorkville Pre-Calculus Tutoring
,
North Aurora Pre-Calculus Tutoring
,
Montgomery Pre-Calculus Tutoring
,
Whitewater Pre-Calculus Tutoring
,
Oconomowoc Pre-Calculus Tutoring
,
Fort Atkinson Pre-Calculus Tutoring
,
Campton Hills Pre-Calculus Tutoring
Nearby Tutors:
Aurora Pre-Calculus Tutors
,
Crystal Lake Pre-Calculus Tutors
,
St. Charles Pre-Calculus Tutors
,
Oswego Pre-Calculus Tutors
,
Lake in the Hills Pre-Calculus Tutors
,
Batavia Pre-Calculus Tutors
,
Woodstock Pre-Calculus Tutors
,
Huntley Pre-Calculus Tutors
,
Yorkville Pre-Calculus Tutors
,
North Aurora Pre-Calculus Tutors
,
Montgomery Pre-Calculus Tutors
,
Whitewater Pre-Calculus Tutors
,
Oconomowoc Pre-Calculus Tutors
,
Fort Atkinson Pre-Calculus Tutors
,
Campton Hills Pre-Calculus Tutors
Call us today to connect with a top
Pre-Calculus tutor in La Grange, IL
(847) 840-2442