We are open Saturday and Sunday!
Call Now to Set Up Tutoring:
(505) 322-6893
Private In-Home and Online Pre-Calculus Tutoring in Kirtland Air Force Base, NM
Receive personally tailored Pre-Calculus lessons from exceptional tutors in a one-on-one setting. We help you connect with in-home and online tutoring that offers flexible scheduling and your choice of locations.
Recent Tutoring Session Reviews
"I covered Pre-Calculus topics and concepts like solving logarithmic equations and trigonometric problems. The student had an online quiz she did that had a handful that were wrong, plus some homework. She could simplify her approach to some trig problems which I helped her with. She showed intent in learning how to solve geometry word problems and the techniques in logarithmic substitutions. I taught her how to focus on applying right triangle related formulas and concepts in solving some triangle exercises that were not right triangles, instead of other identities like Law of Sines."
"I helped him doing his homework: to solve cubic equations, long division and synthetic division of polynomials. He is very quick mental calculation, and he solved the equations well. I didn't leave him any extra practice, I think the homework from his high school is enough."
"I helped the student prepare for her upcoming quiz by reviewing her notes and homework on these topics: converting radians to degrees, degrees to radians, finding all trigonometric values given information, finding which angles reside in which quadrants, finding coterminal and reference angles, finding angular and linear velocity, and triangle word problems. She did a great job and definitely retained information from Thursday night's session. I feel she will do well on her quiz. To prepare more, she will memorize the first quadrant of the unit circle to find exact values."
"I helped the student with her homework on the limit definition of a derivative, finding the slopes of tangent lines, average rate of change, continuity, and the intermediate value theorem. She struggled the most with understanding the limit definition of a derivative, but once I explained it, she seemed to have a better understanding. Overall, the session was very productive."
"I helped two precalculus students and four algebra II students, figuring out what they needed help with and giving them some problems."
"I mainly covered topics that she struggled with on two quizzes, and we went over each of the problems that she got wrong on the quiz. The topics were from Algebra and she had issues remembering some of the earlier fundamentals, which she learned two years ago. Some of the issues were understanding Absolute Value and Exponent rules. However, the majority of the material she understood, and the main issue was just silly mistakes, like forgetting to carry over the minus sign. I had her do the problems herself, and I would point out some steps she missed, or I would do some myself and show her my approach. We then planned for our next meeting, which would occur at a different time so I could help her with the material before the quizzes on Friday."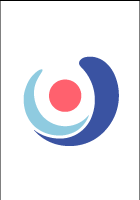 Nearby Cities:
Albuquerque Pre-Calculus Tutoring
,
Rio Rancho Pre-Calculus Tutoring
,
Los Lunas Pre-Calculus Tutoring
,
Corrales Pre-Calculus Tutoring
,
Bosque Farms Pre-Calculus Tutoring
,
Bernalillo County Pre-Calculus Tutoring
,
Albuquerque International Sunport Pre-Calculus Tutoring
,
Edgewood Pre-Calculus Tutoring
,
North Campus Pre-Calculus Tutoring
,
Tijeras Pre-Calculus Tutoring
,
Peralta Pre-Calculus Tutoring
,
South Valley Pre-Calculus Tutoring
,
Placitas Pre-Calculus Tutoring
,
The University of New Mexico Pre-Calculus Tutoring
,
New Mexico Pre-Calculus Tutoring
Nearby Tutors:
Albuquerque Pre-Calculus Tutors
,
Rio Rancho Pre-Calculus Tutors
,
Los Lunas Pre-Calculus Tutors
,
Corrales Pre-Calculus Tutors
,
Bosque Farms Pre-Calculus Tutors
,
Bernalillo County Pre-Calculus Tutors
,
Albuquerque International Sunport Pre-Calculus Tutors
,
Edgewood Pre-Calculus Tutors
,
North Campus Pre-Calculus Tutors
,
Tijeras Pre-Calculus Tutors
,
Peralta Pre-Calculus Tutors
,
South Valley Pre-Calculus Tutors
,
Placitas Pre-Calculus Tutors
,
The University of New Mexico Pre-Calculus Tutors
,
New Mexico Pre-Calculus Tutors
Call us today to connect with a top
Pre-Calculus tutor in Kirtland Air Force Base, NM
(505) 322-6893