Call Now to Set Up Tutoring:
(505) 322-6893
Private In-Home and Online Calculus Tutoring in Kirtland Air Force Base, NM
Receive personally tailored Calculus lessons from exceptional tutors in a one-on-one setting. We help you connect with in-home and online tutoring that offers flexible scheduling and your choice of locations.
Recent Tutoring Session Reviews
"Today the student was able to nearly complete their homework on position, velocity, and acceleration both graphically and algebraically. Then, we solved average rate of change problems. The student is improving."
"Today we covered section 3.3. This section was about the product and quotient rule of differentiation. We also reviewed tangent and normal lines to a function at a given point. This was applied in an example of a plane, a rocket, and a target."
"Today we covered the limit definition of derivatives, applications, and finding the equation for a tangent line. The student struggled the most with algebraic steps, so we'll focus on that. As always, he had a great attitude towards the reviewed material. We checked our work with the graphing calculator. "
"Today we covered topics related to derivation of functions, the product of two functions, as well as division of functions. Specifically we used the product and quotient rule, and we worked out problems to solve various problems. Overall, the student does understand both rules; however, he does at time struggle with breaking down the problem into smaller problems in order to find the solution. During this session I made sure to show the student examples on how to "divide and conquer" problems that appear overwhelming. We spent the rest of the time going over homework problems to get him ready for his quiz tomorrow. The main issues here in terms of his understanding relate to his ability to figure out what the derivative of a function at a point equals to. We did solve multiple workout problems, so I think he will be ready for his quiz."
"Today we covered various types of limit calculations and the methods used to approach them through numerous examples. The material was difficult and challenging, but the student had a good knack for it. I'd just advise that he continue to be critical in the problems he does and be careful with each calculation."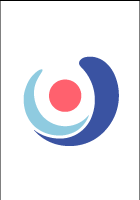 "Today we did a brief recap of last week, talking about domain and range, and used that to springboard into the discussion for this week- limits. We talked about the concept behind a limit, and worked different ways of finding them- algebraically, graphically, and exhaustively. We made tentative plans to meet Friday, waiting for client's schedule to come out for exact time/day (should be tomorrow morning)."
Nearby Cities:
Albuquerque Calculus Tutoring
,
Rio Rancho Calculus Tutoring
,
Los Lunas Calculus Tutoring
,
Corrales Calculus Tutoring
,
Bosque Farms Calculus Tutoring
,
Bernalillo County Calculus Tutoring
,
Albuquerque International Sunport Calculus Tutoring
,
Edgewood Calculus Tutoring
,
North Campus Calculus Tutoring
,
Tijeras Calculus Tutoring
,
Peralta Calculus Tutoring
,
South Valley Calculus Tutoring
,
Placitas Calculus Tutoring
,
The University of New Mexico Calculus Tutoring
,
New Mexico Calculus Tutoring
Nearby Tutors:
Albuquerque Calculus Tutors
,
Rio Rancho Calculus Tutors
,
Los Lunas Calculus Tutors
,
Corrales Calculus Tutors
,
Bosque Farms Calculus Tutors
,
Bernalillo County Calculus Tutors
,
Albuquerque International Sunport Calculus Tutors
,
Edgewood Calculus Tutors
,
North Campus Calculus Tutors
,
Tijeras Calculus Tutors
,
Peralta Calculus Tutors
,
South Valley Calculus Tutors
,
Placitas Calculus Tutors
,
The University of New Mexico Calculus Tutors
,
New Mexico Calculus Tutors
Call us today to connect with a top
Calculus tutor in Kirtland Air Force Base, NM
(505) 322-6893