Private In-Home and Online Accounting Tutoring in Kirkland, WA
Receive personally tailored Accounting lessons from exceptional tutors in a one-on-one setting. We help you connect with in-home and online tutoring that offers flexible scheduling and your choice of locations.
100% Tutor Satisfaction Guarantee
At Varsity Tutors, we're committed to connecting you to top tutors capable of delivering an outstanding experience. That's why we provide a 100% tutor satisfaction guarantee.
How can a Accounting tutor help you?
Studying accounting involves understanding several key principles that have been devised to inform financial reporting in the business world. These principles aren't always easy to understand, and may prove especially difficult if you are working alone. Let us find you an expert accounting tutor in Kirkland, WA, who is trained to teach students at any proficiency level. Accounting tutors are available to work with you at the location of your choosing, whether that's in a local library, a coffee shop, an outdoor park, or your own home! You can meet with your tutor via the web, too, if you're too busy; Varsity Tutors has its own online learning platform for you to meet face-to-face.
Each of the independent accounting tutors that we could help you find in Kirkland is an experienced professional. They have sat through classes just like yours, and could help you to remember principles such as the realization concept, the money measurement concept, and materiality. They could help to go over test-taking strategies, and make sure that you become an independent learner yourself. As you go on to tackle more difficult classes like financial accounting, you can feel more confident in yourself.
Private 1-on-1 Tutoring by top UW Honors Grads! 4.9/5.0 Satisfaction Rating*
Session Summaries by Accounting Tutors
"The student and I met from 4:15 to 5:45. This was our last session for this semester and we prepared for her Chemistry final exam. We started by going over the atomic mass and atomic number concepts as review. We also looked over basic stoichiometry concepts, metric conversions, percent by mass problems, and other general concepts. We went over the entire review and worked on problems that may have posed a challenge. The easier problems were to be completed by her on her own time. I believe she will be able to score an A on the test."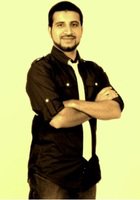 "The student and I spent time reviewing. He has shown great improvement recalling the parts of the face and body. I continually make use of I have/I see (J'ai/Je vois) before nouns that he already knows well. For example, I see a pink pig OR I have a red apple. Goal is to increasingly familiarize him with sentence forming (elementary conversation) as well as expose him to French pronouns + verb conjugations. The student asked how to say I LOVE YOU in French so I spent some time teaching him how to say "Je t'aime."  He is doing really well retaining and recalling the French language that he has been taught.  He often asks how to say certain words and shows curiosity about the language which is always encouraging. "
"The student and I discussed the novel Hoot, and I read through his reading journal. We reviewed some vocabulary from the novel, and he came up with a sentence for each word. We worked on sentence fluency, with him combining groups of short sentences into longer, more sophisticated sentences. For our next meeting, we agreed that he would read The Giver and write a page and a half discussing the differences between the world of the novel and our world."