Call Now to Set Up Tutoring:
(832) 748-1733
Private In-Home and Online Pre-Calculus Tutoring in Katy, TX
Receive personally tailored Pre-Calculus lessons from exceptional tutors in a one-on-one setting. We help you connect with in-home and online tutoring that offers flexible scheduling and your choice of locations.
Recent Tutoring Session Reviews
"We went over the student's upcoming material involving radians and the unit circle. We first went over unit conversions, from radians to degrees and vice versa, as well as general unit conversions. We also went over arc length and section area in terms of radians. We then went over unit circle calculations as well as special triangles. Overall, the student understands the upcoming section much, much better than the previous sections, and we ended up ahead of the class."
"De Moivre's formula, s-plane, nth roots of numbers, converting complex numbers to trigonometric and rectangular form.
Good work on learning the new problems. After one problem, the student had the concept down. We will keep running through the formulas."
"Today we focused on inverse trigonometric functions, inverse functions in general, logarithmic and exponential functions, quadratic and square root functions, the unit circle, graphing, word problems, 1 to 1 functions, domain and range, mapping diagrams, and the difference between a relation and a function."
"Tonight, the student and I completed his review packet, revisiting rational expressions and partial fraction decomposition. He was able to do most of the work himself."
"The student is keeping a great attitude as we work through challenging trig problems. When I pointed out she needed to take note of quadrant signs when drawing triangle diagrams, she immediately focused on it."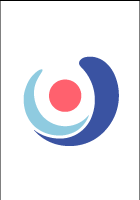 "We covered concepts of sum and difference of trig functions. Reviewed aspects of trig identities and proofs. In addition, we completed practice problems for solidification of concepts and application of knowledge."
"We spent most of the time on 10.1 and 10.2, arithmetic and geometric sequences, finding the nth term and the sum of sequences up to the nth term. We also briefly went over matrix systems of equations and finding the determinant of a matrix."
"During this session, we focused on reviewing trigonometric functions in preparation for an upcoming test. We worked on simplifying expressions with trigonometric functions, using trigonometric identities, and reviewed polar coordinates."
"Today we covered trigonometry. We did not use trigonometric identities. The student understood the concepts perfectly. The teacher gave a lot of practice I?II let him work on until the next session."
"We went over solving systems of equations graphically, numerically, and symbolically. We also did graphing equations on a graphing calculator and solving for intersection points. Practiced greater than and less than and solving for inequalities."
"The student and I worked today on logarithms and exponential functions in depth in preparation for his upcoming test. At the end of the session, he showed much more prowess in his abilities to solve these sort of problems."
"Graphed the tangent, secant, cosecant, and cotangent functions and examined their domain (and asymptotes), range, and period. Then evaluated these functions at specific values and derived trigonometric identities."
Nearby Cities:
Bellaire Pre-Calculus Tutoring
,
West University Place Pre-Calculus Tutoring
,
Sugar Land Pre-Calculus Tutoring
,
Spring Pre-Calculus Tutoring
,
The Woodlands Pre-Calculus Tutoring
,
Missouri City Pre-Calculus Tutoring
,
Stafford Pre-Calculus Tutoring
,
Houston Pre-Calculus Tutoring
,
Pasadena Pre-Calculus Tutoring
,
College Station Pre-Calculus Tutoring
,
Pearland Pre-Calculus Tutoring
,
Bryan Pre-Calculus Tutoring
,
League City Pre-Calculus Tutoring
,
Baytown Pre-Calculus Tutoring
,
Conroe Pre-Calculus Tutoring
Nearby Tutors:
Bellaire Pre-Calculus Tutors
,
West University Place Pre-Calculus Tutors
,
Sugar Land Pre-Calculus Tutors
,
Spring Pre-Calculus Tutors
,
The Woodlands Pre-Calculus Tutors
,
Missouri City Pre-Calculus Tutors
,
Stafford Pre-Calculus Tutors
,
Houston Pre-Calculus Tutors
,
Pasadena Pre-Calculus Tutors
,
College Station Pre-Calculus Tutors
,
Pearland Pre-Calculus Tutors
,
Bryan Pre-Calculus Tutors
,
League City Pre-Calculus Tutors
,
Baytown Pre-Calculus Tutors
,
Conroe Pre-Calculus Tutors
Call us today to connect with a top
Pre-Calculus tutor in Katy, TX
(832) 748-1733