Call Now to Set Up Tutoring:
(816) 336-1167
Private In-Home and Online Reading Tutoring in Kansas City, MO
Receive personally tailored Reading lessons from exceptional tutors in a one-on-one setting. We help you connect with in-home and online tutoring that offers flexible scheduling and your choice of locations.
How can Reading tutoring help you succeed?
Reading helps you in several ways. Reading informs you about a specific fact. It helps you with creating a recipe or building something. It takes you to new worlds in fiction and nonfiction alike. Unfortunately, some kids want to enjoy reading but aren't able to because they struggle with vocabulary or other parts of reading. Other children are able to read but don't care much about it, and prefer to play video games all day. Your child may fit into one of these categories. You probably attempted many things to cure your child's reading issues with no success. This is where Varsity Tutors may help. We may connect you with reading tutors who have been assisting children with their reading problems for years. Some of the tutors are part-time librarians. Varsity Tutors' educational directors are experienced at helping students in Kansas City, MO, find independent reading tutors.

Varsity Tutors' educational directors may assist students in connecting with a tutor in Kansas City, MO, who could potentially help them understand the concepts of reading. They may rendezvous at your private residence or anywhere else whenever your child is available. Face-to-face online tutoring is a great option for those who prefer communicating with a tutor through their computer.

Make the best use of your child's study time by using an expert reading tutor in Kansas City. If your child struggles with reading, they may receive one-on-one attention with a tutor who might help them with pronunciations and definitions of difficult words. Having a tutor saves your child from the embarrassment of making a mistake and risking derision from their peers. Also, they won't worry about faculty members who pin a label on them and assume that they are beyond help. If your child may read but chooses not to, the reading tutor may begin tutoring sessions by conversing with your child to find out what interests them. Then, they may choose books that match those interests. Unlike a school, your child won't be forced to read something that adults think they should read. This is probably one of the reasons why they despise reading in the first place. Even though tutoring may help your child pass assessments like MAP, passing exams shouldn't be their only goal. Your tutor hopes that the lessons may motivate your child to read for its own sake, not just for school-related purposes.

For help connecting with reading tutors in Kansas City, contact one of our educational directors today.
Recent Tutoring Session Reviews
"The student read a story from his Reading workbook and answered related questions on pages 17-23. Several of the questions were essay type. The student also worked pages 7-12 in his Math workbook. He did not pick up on several key instructions, which led to the incorrect responses."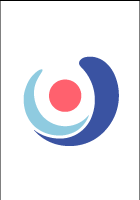 "The student did such a great job today! He read over 65 sight words and he is recalling much better the ones we have worked on from the beginning of April. We read a Dr. Seuss book together and he read big chunks of the text. So proud of him!"
"Today was our final meeting, and I wanted to see how much the student has learned in our time together. I had him pick out a book from his bookshelf and convince me that I should read it, using the persuasive techniques and grammar we've worked on. He wrote a solid one-page paragraph, with really nice examples. I'm proud of what he's accomplished."
"I continued reading tutoring with the student. More words were added to the word bank. He seems to be picking up this fairly quickly. I'm encouraging him to read with his grandparents during the week, and we discussed some reading strategies to allow him to figure out words on his own."
"The student and I had another really great session tonight. He did his homework and I could tell that he had practiced his flashcards. He read me a story out loud and I was VERY impressed by his ability to sound out longer words like "vacation." The homework for tonight is to read another book out loud and to practice the new flashcards (with an emphasis on words ending in -ight)."
"Today the student and I started on a level L book which seemed to be his level. This is a third quarter second grade level. After we read this book, we did a comprehension activity that first had to do with setting and characters. After this, we focused on the plot. Since he is going into fourth grade, he should be able to write at least two full paragraphs. Since this was not successful, I modeled for him how I would complete this task and then gave him another book to read and do this as a type of "homework"."
"I conducted a miscue analysis using a book at the student's given reading level, and she did very well. She then read aloud several books so I could gauge her ability and determine our next steps."
"We reviewed vowels and consonants and pointed out sight words in stories. We reviewed all the words from the three lists he is working with."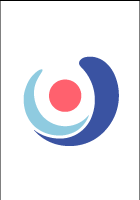 "For this session, we reviewed the student's writing journal for Judy Blume's "Super Fudge." The student had summarized the first five chapters and done a good job. We spent roughly half the session discussing the relationships among the characters. The other half was spent on vocabulary and grammatical concepts (in particular, verb conjugation and homophones).
She has room to improve with communicating which topics and ideas she does or does not understand. In the future, we will use more-methodical pacing to ensure she does not miss anything that might require catch-up lessons."
"We had a great session this Monday (June 24). We started with math: The student had retaken a quiz from last week. She had much more of a grasp on the concepts. And with what she didn't understand, she had no problem asking for more help. We made sure she understood those concepts and was ready to move on. We discussed scientific notation and finding the degrees of polynomials and will continue with those at the next session.

When discussing To Kill a Mockingbird, she was engaged and talkative. She had read the trial scene, and that really struck her interest. I was so happy to have her engaged and interested. Our discussion on the first few chapters was very full. Great work!"
"The student is currently a 5th grade student going to 6th grade. Today, we did a short personal narrative about something she is most familiar with to share a little bit about herself with me. She will need assistance with grammar as well as revising and editing skills. We will also be working on writing techniques such as where to begin and end and using transitional words. In addition, we read a passage and she was taught how to look for definitions of words that she is not familiar with."
"The student and I read stories and worked on answering multiple choice questions. I had her practice reading and comprehending questions in her head as opposed to out loud, as she would in class on a test. We also worked on reading all of the answers before picking an answer."
Nearby Cities:
Shawnee Mission Reading Tutoring
,
Overland Park Reading Tutoring
,
Leawood Reading Tutoring
,
Olathe Reading Tutoring
,
Prairie Village Reading Tutoring
,
Lenexa Reading Tutoring
,
Grandview Reading Tutoring
,
Kansas City Reading Tutoring
,
Independence Reading Tutoring
,
Lawrence Reading Tutoring
,
Lee's Summit Reading Tutoring
,
Shawnee Reading Tutoring
,
Blue Springs Reading Tutoring
,
Leavenworth Reading Tutoring
,
Liberty Reading Tutoring
Nearby Tutors:
Shawnee Mission Reading Tutors
,
Overland Park Reading Tutors
,
Leawood Reading Tutors
,
Olathe Reading Tutors
,
Prairie Village Reading Tutors
,
Lenexa Reading Tutors
,
Grandview Reading Tutors
,
Kansas City Reading Tutors
,
Independence Reading Tutors
,
Lawrence Reading Tutors
,
Lee's Summit Reading Tutors
,
Shawnee Reading Tutors
,
Blue Springs Reading Tutors
,
Leavenworth Reading Tutors
,
Liberty Reading Tutors
Call us today to connect with a top
Reading tutor in Kansas City, MO
(816) 336-1167