Call Now to Set Up Tutoring:
(816) 336-1167
Private In-Home and Online MCAT Tutoring in Kansas City, MO
Receive personally tailored MCAT lessons from exceptional tutors in a one-on-one setting. We help you connect with in-home and online tutoring that offers flexible scheduling and your choice of locations.
How can a MCAT tutor help you?
If you live in the Kansas City, MO, area and are preparing to take the MCAT, please give Varsity Tutors a call. Contact our educational directors today to help find a professional MCAT tutor in Kansas City to potentially help you be at your best on exam day. The tutors are able to assist you with not only preparing for all areas of the exam, but also with the college courses you may be taking in preparation for the exam and medical school. A skilled professional (subject) tutor in Kansas City, MO, may give you much needed one-on-one attention.

If you are currently enrolled in college and know that the MCAT is in your future, and you are looking to go on to medical school, your tutor may also help you with the courses you may be taking in college that may be needed specifically for the MCAT. The MCAT has a heavy course load and prerequisites that you must take prior to the exam. These include classes in chemistry, organic chemistry, physics, biology, biochemistry, sociology, and psychology. Your tutor may assist you with studying while you are taking the course so that you are better prepared when it comes to taking the MCAT.

If you know about the MCAT, you know that the exam has changed in the past few years to be even more comprehensive. The exam includes biological/biochemical foundations, chemical/physical foundations, psychological/social/biological foundations, and critical analysis and reasoning. Each of the three main foundation areas includes a multiple-choice exam consisting of 59 questions to be completed in 95 minutes. The critical analysis and reasoning section of the exam is also multiple choice, but only 53 questions and to be completed in 90 minutes.

Varsity Tutors may connect you with an experienced and trusted MCAT tutor in Kansas City, MO, who may be the best match for you. Your tutor may review everything about the exam from sample questions, to how to best prepare, to reducing test anxiety. Each session with your tutor may be face-to-face, either in person at your home or another agreed-upon location, or you may also meet with your tutor online.

The educational directors at Varsity Tutors may help you find Kansas City tutors to create a study plan to potentially help you do well in the MCAT exam. Once you have completing taking the MCAT, your tutor may also assist you with how to complete medical school applications and what inform you on what makes a good application letter.

Because of the extensive experience that the tutors have, you may not go wrong with making the decision to work with a great tutor. Your tutor may keep you on track and on task. Your tutor may also help you prepare a study timeline and boost your confidence. For help connecting with MCAT tutors in Kansas City, MO, contact the educational directors at Varsity Tutors today. Give us a call today to find out more!
Recent Tutoring Session Reviews
"The student and I took a few minutes to get acquainted and to go over her assignment list and establish where she was in each class so far. After that, I coached her through the completion of her vocabulary homework and explained the plot of "Sir Gawain and the Green Knight" to help her finish a worksheet which will serve as the basis for an upcoming English paper. We finished with some Spanish review; despite the student's assertion that she only knew how to count and the word "hola", some actual drill review showed that she also remembered much of the Spanish vocabulary relating to time and weather as well."
"The student's last week of school is next week. The first student did not have any homework tonight. The second student and I worked on distributive of polynomials and factoring out polynomials. We also completed her make up test.  "
"Today we reviewed reading comprehension and the verbal sections. We focused on elimination strategies and reading each choice carefully to find errors. We worked on synonyms and strategies to use on unknown words. He is improving on the verbal sections and needs to be careful when reading and when circling his answer choice."
"The student and I went over several practice passages. The student is doing much better on timing but is still struggling a little with the application questions. He also needs a little more work on distinguishing viewpoints in a passage."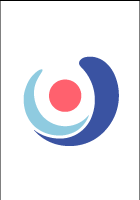 "We spent the session talking about general strategies for the lead-up to test day, including sticking to a routine, taking the practice tests at the same time every day, and using the tutorial to write down formulas. We spent a good deal of time on a difficult, dense scientific verbal passage. We used the questions to direct us back to areas we didn't understand, and we reread them and used our new knowledge to approach questions with confidence. Finally, we discussed inference/assumption questions and how to attack them. I think she is just a nudge away from where she wants her verbal score to be, and she has time over the next week to improve."
"The student and I used today's session to work through the physical science section of his practice exam. He continues to improve but is struggling to reach his desired score. His ability to solve basic kinetic problems has improved, but he struggles with some of the more obscure topics such as buoyancy force and optics. We reviewed some of those topics and discussed the best way to approach problems. His rate of correct answers has improved, and for some passages he is able to get four of five questions correct. We continue to review how to approach the more difficult "verbal reasoning" type of physical science questions. I encouraged him to review these types of passages on his own to see if he is able to work through them with his new strategies."
"We reviewed and then expanded on our discussion of projectile motion. We began Newtonian mechanics with a discussion of Newton's laws. We covered an introduction to forces and force diagrams, including weight, normal force, and frictional forces. We also went over graphical representation of directly proportional, inverse proportional, and indirect relationships."
"Today was our final session. We covered waves in general (wavelength, frequency, amplitude, etc.), standing waves, sound waves, and electromagnetic waves. We then covered the cardiovascular system. We also did two passages, one on viruses and one on electromagnetics."
"The student and I had our first session. We discussed her study plan and I encouraged her to focus on taking full practice tests. For the first hour and a half, we went over a MCAT practice test. We focused especially on physical sciences, looking at the chemistry, discussing solubility rules, etc. We also looked at some kinematics. Then we moved onto to some organic chem. We finished up by looking at circuits and o chem more generally. We're scheduled to meet again Sunday."
"In our first session together, we reviewed select physics topics including fluids, Bernoulli's principle, pressure, and calculations of flow speed. We also applied these topics in practice questions taken out of the textbook."
"The student completed a number of practice problems since our last session. We used our time together to go over specific problems that she had trouble with and then to expand from those specific problems to more general topics and test-taking strategies to which those problems related."
"The student and I went over taxonomy, cladograms, and phylograms. We discussed how each categorizes different organisms and why each would be used. We built our own cladogram and answered questions about a phylogram that was in my textbook."
Nearby Cities:
Shawnee Mission MCAT Tutoring
,
Overland Park MCAT Tutoring
,
Leawood MCAT Tutoring
,
Olathe MCAT Tutoring
,
Prairie Village MCAT Tutoring
,
Lenexa MCAT Tutoring
,
Grandview MCAT Tutoring
,
Kansas City MCAT Tutoring
,
Independence MCAT Tutoring
,
Lawrence MCAT Tutoring
,
Lee's Summit MCAT Tutoring
,
Shawnee MCAT Tutoring
,
Blue Springs MCAT Tutoring
,
Leavenworth MCAT Tutoring
,
Liberty MCAT Tutoring
Nearby Tutors:
Shawnee Mission MCAT Tutors
,
Overland Park MCAT Tutors
,
Leawood MCAT Tutors
,
Olathe MCAT Tutors
,
Prairie Village MCAT Tutors
,
Lenexa MCAT Tutors
,
Grandview MCAT Tutors
,
Kansas City MCAT Tutors
,
Independence MCAT Tutors
,
Lawrence MCAT Tutors
,
Lee's Summit MCAT Tutors
,
Shawnee MCAT Tutors
,
Blue Springs MCAT Tutors
,
Leavenworth MCAT Tutors
,
Liberty MCAT Tutors
Call us today to connect with a top
MCAT tutor in Kansas City, MO
(816) 336-1167