Call Now to Set Up Tutoring:
(816) 336-1167
Private In-Home and Online Mandarin Chinese Tutoring in Kansas City, MO
Receive personally tailored Mandarin Chinese lessons from exceptional tutors in a one-on-one setting. We help you connect with in-home and online tutoring that offers flexible scheduling and your choice of locations.
How can a Mandarin Chinese tutor help you?
The benefits of learning Mandarin Chinese are numerous and very rewarding. China is experiencing an economic boom, so the practicality of learning the language for business or other useful reasons is paramount. The language is also a culturally rich one, with a rich past. Mandarin is worth learning either personally or through a course, and it is a rewarding endeavor. Though the language is worth the practice, it may still be extremely difficult to learn for native-speakers of western languages. Having a partner in your learning journey may make the process much easier, and the educational directors at Varsity Tutors may help you connect with an independent tutor in Kansas City who may assist you in understanding Mandarin Chinese.

Your tutor understands the drive and passion for learning a new language, and they may only help fuel your own desire to learn Mandarin. You needn't worry about falling behind in a course that doesn't spend the proper amount of time on the language, and you shouldn't have to rely on a classroom setting to learn Mandarin; you're learning this language for your own personal needs, so why wouldn't you have lesson plans that focus on what you were hoping to get out of Mandarin? The Varsity Tutors educational directors may find you an expert Mandarin Chinese tutor in Kansas City, MO, to cater to your specific needs. Your tutor understands that you have your own individual learning style, and they adapt their lesson plans to fit your needs specifically.

Get away from the distractions and inconveniences that come with learning by yourself or in a classroom, and try to help your learning is as enriching and rewarding as possible! Your tutor may try to help you develop effective studying habits and that you get as much out of you tutorials as possible. Your tutor may be able to meet you in person or on the Internet through our face-to-face online platform. Take control of your learning, and get back on track in your Mandarin Chinese course with the help of an expert tutor in Kansas City, MO, today.

No one knows the way you like to learn like you do, and your tutor recognizes that. Allow them to get to know you as a person and to work with you in pursuit of realizing your passion for learning a new language. You may easily connect with a qualified Mandarin Chinese tutor in Kansas City by contacting one of our educational directors, and take full control of your education today.
Recent Tutoring Session Reviews
"We finished the final draft of the student's Their Eyes Were Watching God essay - they did peer edits during class so we included the suggestions made there, then moved on to geometry review sheet and textbook questions."
"First consult. I worked with the student going over the first 22 sections of her math book. We identified a couple weak areas so we will work on those next time, then move on. She will also have a homework assignment from here on out."
"Today's session was spent reviewing vocabulary and going over the schedule for the next three weeks. Due to finals being around the corner, we will be starting every session going over assignments for other classes to see if concepts need to be explained. If there is nothing to cover for the other classes, we will be working on Chinese, not just vocabulary but also grammatical aspects."
"The student practiced reading and recording the two lessons assigned for homework. He also practiced making comparison sentences, asking and answering questions in Chinese, and copying the sentences that were homework. We reviewed numbers as well."
"Reviewed unit 2, 3 & 4 using questions and answers or role play conversations . Learned some extra vocabulary. Went through a translation (English to Chinese) sheet briefly regarding ''self introduction'' composition."
"The student did really well with the 30 vocabulary words. There were only 5 he didn't recognize. We reviewed past vocabulary and on Monday we will go over any he is still having trouble with. We will also fill out his worksheets on Monday, so he can turn them into school."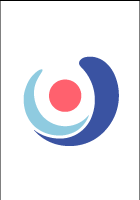 "We worked on naming colors, family members and animals in Mandarin Chinese. The student is able to count from 0-10 in Chinese. We worked on reading beginner level picture books and she was able to accurately repeat after me."
"We continued with some new vocabulary words regarding countable nouns and how to distinguish "how many" vs "how much" questions. The student is getting a good sense of how to structure the sentences correctly. More practice would be good."
"I wanted the student ready for the new semester, so we agreed to do a quick review of Book 1 before continuing on to the new chapters. I asked the student to start practicing the characters, so he can refresh what he learned before."
"This is for all three kids. I played "Where is it?" with both student 1 and student 2. I taught student 2 "up, down, left, and right," and I taught student 1 a series of action words by having him do the action while repeating the words. The sequence was "run, jump, fly, sleep, eat, swim, sit, climb, draw, and read." Student 3 and I played "Where is it?" and then we did multiplication problems in Chinese to review her numbers."
"We have gone over the conversation in the restaurant. The student is able to communicate in the restaurant with basic sentences. We also went over how to express date, time, week, year and month. In addition to this, I also gave some new words."
"I covered last week's book with the student and also a new one in the Bob series. She is doing quite well reading. She trusts herself with sounding things out and fairly quickly recognized most new words that have come up before in that same lesson. We also worked on her motor skills to improve her writing and it is indeed getting a little better."
Nearby Cities:
Shawnee Mission Mandarin Chinese Tutoring
,
Overland Park Mandarin Chinese Tutoring
,
Leawood Mandarin Chinese Tutoring
,
Olathe Mandarin Chinese Tutoring
,
Prairie Village Mandarin Chinese Tutoring
,
Lenexa Mandarin Chinese Tutoring
,
Grandview Mandarin Chinese Tutoring
,
Kansas City Mandarin Chinese Tutoring
,
Independence Mandarin Chinese Tutoring
,
Lawrence Mandarin Chinese Tutoring
,
Lee's Summit Mandarin Chinese Tutoring
,
Shawnee Mandarin Chinese Tutoring
,
Blue Springs Mandarin Chinese Tutoring
,
Leavenworth Mandarin Chinese Tutoring
,
Liberty Mandarin Chinese Tutoring
Nearby Tutors:
Shawnee Mission Mandarin Chinese Tutors
,
Overland Park Mandarin Chinese Tutors
,
Leawood Mandarin Chinese Tutors
,
Olathe Mandarin Chinese Tutors
,
Prairie Village Mandarin Chinese Tutors
,
Lenexa Mandarin Chinese Tutors
,
Grandview Mandarin Chinese Tutors
,
Kansas City Mandarin Chinese Tutors
,
Independence Mandarin Chinese Tutors
,
Lawrence Mandarin Chinese Tutors
,
Lee's Summit Mandarin Chinese Tutors
,
Shawnee Mandarin Chinese Tutors
,
Blue Springs Mandarin Chinese Tutors
,
Leavenworth Mandarin Chinese Tutors
,
Liberty Mandarin Chinese Tutors
Call us today to connect with a top
Mandarin Chinese tutor in Kansas City, MO
(816) 336-1167