Call Now to Set Up Tutoring:
(816) 336-1167
Private In-Home and Online ACT Tutoring in Kansas City, MO
Receive personally tailored ACT lessons from exceptional tutors in a one-on-one setting. We help you connect with in-home and online tutoring that offers flexible scheduling and your choice of locations.
How can a tutor help you master the ACT?
The ACT is one of the most important standardized tests you may take in your high school career. Colleges and universities may use your score to decide if you meet their standards of entry. Therefore, it is essential that you do well on the test. As the test format is likely different from anything you've seen before, it would be good to have a personal tutor to try to help you understand not only the content that may be on the test but also how to take the test. You may get connected with a skilled ACT tutor in Kansas City, MO, by contacting Varsity Tutors.

Varsity Tutors may find you an expert tutor in Kansas City, MO, who may create engaging sessions so you enjoy preparing for the ACT. They may try to help you understand how best to study for the English section, which tests standard English and rhetorical skills; the mathematics section, which tests you on math that you have learned in grades 9-11; the reading section, which tests your basic reading comprehension; the science section, which tests you on your ability to interpret, analyze, and evaluate scientific data using your reasoning and problem-solving skills; and the writing prompt, in which you are given 30 minutes to organize and write an essay based on a given prompt.

You may be struggling with one or more areas of the ACT, but your tutor may try to help you dig out those areas and work on them with you. But even if you are relatively good at all the subjects tested on the ACT, you would benefit from a tutor who might help teach you the test-taking strategies and tips that are necessary to take this test, as sometimes questions may easily confuse even the smartest of students. You want to show off your actual intelligence and abilities on the ACT, and that requires some study of the test itself, along with the content. You may work to reach your maximum potential with a professional ACT tutor in Kansas City.

An ACT tutor may be happy to meet with you wherever and whenever is most convenient for you. You may meet during the week or on weekends, and during the morning, afternoon, or evening. If you are not available to meet in person, your tutor may meet you through our live online learning platform. No matter what your specific needs are, if you're preparing for the ACT, let our educational directors connect you with a tutor in Kansas City.
Recent Tutoring Session Reviews
"The student had completed a full test, and she showed some great signs of improvement with a composite 31. This was with a 25 on her Science too, so we spent about half the time going over her past test and working through new Science passages."
"The student and I discussed what went well and what went wrong on his last test that he took. We spent time working on some of the subjects he is struggling with, primarily reading, geometry and proportions."
"I tutored the student on the science and math sections of the exam. I went through several science problems with her, teaching her several tips in obtaining information from a science passage. We also practiced how to approach a science problem critically, thinking about the purpose of the experiments to help obtain an answer. For the math section, I taught her several ways to check the answer. Working backwards from the answer is a good technique when you are not sure how to approach the problem, and she stated that this was very helpful."
"Today the student and I went over basic test-taking strategies, specifically focusing on difficulties she faced in taking her first full-length practice test. She is familiar with the layout of the test because she has taken the it twice before. The goal I have for our sessions is to improve upon her strategies to maximize her scores in all subsections. We worked through small sets of problems in each section and went over how to apply any new strategies to answering questions. She did very well with the English and science sections. The only point of improvement may be in reading. I think that she will be able to complete the test in a timely manner."
"The student and I went over a practice math portion, and she seemed to do extremely well. There was only a few questions she needed me to help her with. She had previously done a writing portion so we went over her incorrect answers. I told her to do a practice science and reading portion and we would go over that the next time I saw her."
"This session the student and I discussed tips for completing the ACT math section in time. We reviewed math vocabulary and when to "plug and chug" answers as opposed to solving them. We then reviewed the second ACT math section that she had completed. She seems more confident about the math section now. She will be completing the whole practice test to get it scored and we will review from there. We discussed underlining key words, drawing pictures, and making sure to answer the question asked."
"Reviewed Math & English sections. Highlighted same strategies for Math: double check 40-60 and all geometry problems, and read aloud sentences with commas, double check questions that require context."
"The student and I spent today's session going over her last practice test. She has made tremendous progress. Her science score has gone up and her math score also went up. We are going to spend the next couple of sessions trying to maintain the science and math scores consistently while also hopefully bumping up her English score."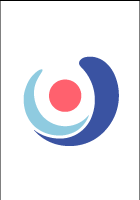 "This was our first session, so I had the student briefly fill me in on what he had been working on. We discussed his prior test scores and what his goals are. I then broke down the individual sections of the ACT and went over the tips and styles for taking each one. I then had the student do several timed exercises in each of the sections except science and discussed how he arrived at the answers. He only missed a few each section and these were mainly due to a lack of time or misreading the question because he was going fast. We talked about areas to work on, like math word problems and vocabulary building, before I gave him homework to do. I assigned him 10-20 problems in each of the test sections and a timed essay. I stressed practicing the test in order to get better because he has learned all the techniques for it and now needs to work on applying them."
"The student has a good grasp of English and Science. I can tell that she understands all concepts in Math, but that she just needs a bit more practice in order to be able to finish all the problems in the allotted time. Reading was a little difficult, as well as comprehension in general. For homework, I told her to take one practice test."
"The student and I went through the basics of the ACT (what she should expect, the timing, the kinds of questions she will see) and did some practice problems in the English and science sections. She displayed quite good proficiency in the science, especially in the passage based experiments. She seems very good at reading comprehension. The grammar was a little bit more tricky but once we review grammar rules I'm sure she will have no trouble. She was very engaged and eager to learn during our first session."
"The student and I focused mainly on math today. We extrapolated several scaled scores from her homework and previous timed tests and there was a significant improvement over her first practice test!! Well done!!"
Nearby Cities:
Shawnee Mission ACT Tutoring
,
Overland Park ACT Tutoring
,
Leawood ACT Tutoring
,
Olathe ACT Tutoring
,
Prairie Village ACT Tutoring
,
Lenexa ACT Tutoring
,
Grandview ACT Tutoring
,
Kansas City ACT Tutoring
,
Independence ACT Tutoring
,
Lawrence ACT Tutoring
,
Lee's Summit ACT Tutoring
,
Shawnee ACT Tutoring
,
Blue Springs ACT Tutoring
,
Leavenworth ACT Tutoring
,
Liberty ACT Tutoring
Nearby Tutors:
Shawnee Mission ACT Tutors
,
Overland Park ACT Tutors
,
Leawood ACT Tutors
,
Olathe ACT Tutors
,
Prairie Village ACT Tutors
,
Lenexa ACT Tutors
,
Grandview ACT Tutors
,
Kansas City ACT Tutors
,
Independence ACT Tutors
,
Lawrence ACT Tutors
,
Lee's Summit ACT Tutors
,
Shawnee ACT Tutors
,
Blue Springs ACT Tutors
,
Leavenworth ACT Tutors
,
Liberty ACT Tutors
Call us today to connect with a top
ACT tutor in Kansas City, MO
(816) 336-1167