Call Now to Set Up Tutoring:
(816) 336-1167
Private In-Home and Online Accounting Tutoring in Kansas City, MO
Receive personally tailored Accounting lessons from exceptional tutors in a one-on-one setting. We help you connect with in-home and online tutoring that offers flexible scheduling and your choice of locations.
How can a Accounting tutor help you?
If you are seeking accounting tutors near Kansas City, MO, Varsity Tutors may help you connect with a tutor who may meet your needs. Your tutor may meet with you face-to-face online, at home, or in another location most convenient for you. Whether you are just beginning your accounting course and realizing that the topics in your class syllabus are much more complex than you expected or in the midst of your class and have already fallen behind, there is a tutor that may help you succeed. Your tutor may "meet you where you are at" in your accounting knowledge and help you quickly catch up in class if you are falling behind.

You may wonder how a tutor may try to help you when your classroom teacher may not help you make sense of the accounting topics you are learning. You may not realize that there are many different styles of teaching, and when a student is having difficulty in a class, it is not always due to difficulty with the subject area; often, problems in class are due to clashes between the teacher's teaching style and the student's learning style. Tutors typically have several teaching styles they may utilize during their sessions with clients. They choose the teaching style they use with you based on your personal learning style, which they aim to determine early on during your first session.

Also, your classroom teacher likely tries their best to help everyone in class the best they may, but they have limited time each day to give personal attention to each student. Your tutor, on the other hand, may dedicate each and every minute of your sessions to you and your personal success.

Varsity Tutors may help you find a qualified, professional accounting tutor in Kansas City. Accounting tutors are well-versed in GAAP, or the Generally Accepted Accounting Principles, assets, accruals, faithful representation, and all of the other accounting topics that you may currently find confusing. Your tutor may bring additional study materials into your sessions to aid in the learning process, if needed. Many accounting tutors actually work in the field of accounting or have been accountants in the past. This on-the-job knowledge may be very useful when teaching the subject. Also, if you plan to pursue a career as an accountant, he or she may tell you exactly how the concepts you are learning may be used during your career. Varsity Tutors may connect you with tutors in Kansas City who are skilled at helping students prepare for accounting.

Don't let poor performances on a few of your class tests or assignments make you feel like you are doomed to fail! The Varsity Tutors educational directors may find you an expert accounting tutor in Kansas City, MO, to work with you in pursuit of realizing your potential in your class.
Recent Tutoring Session Reviews
"The student completed a 20 question exercise involving sampling errors, margin of error, constructing confidence intervals, minimum sample sizes, confidence interval for a t-distribution & a normal distribution, etc."
"Today, the student and I went through the draft of her personal essay, and we talked about how her main idea could be a little more relevant and cohesive. We came up with some questions to help her brainstorm bigger ideas, and we also wrote a quick outline to help her start another draft."
"The student and I reviewed pre calculus and physics homework. We focused on drawing the angles, given the value of one of the trigonometric values of an angle and the quadrant in which it is located. We practiced how to find missed sides using the Pythagorean Theorem. Also, we practiced simplifying radical expressions. In physics, we reviewed thermal transfer of materials."
"The session with the student today involved looking over all the homework she was assigned and helping me with issues she had while doing the problems. We specifically worked on physical sciences questions. With a bit of guidance, she seemed to be able to navigate through the problems. With the additional homework practice, she should be able to reinforce the concepts and comfortably solve the problems independently."
"Continued Chap. 13. We discussed Monetary policy, M1, M2, we discussed the Fed and its affect on monetary policy. Discount Rate, Leverage Ratio, Reserves, Excess Reserves and how it all affects lending all the way down to individuals."
"Second session together. She has a test tomorrow (Monday) on Various topics from Chapter 1. We went over many of those topics that will be on the test such as Net Present Value, Tax Cost, Tax Savings, and finding the after-tax cost of a transaction. We talked about the changes that can happen when given a higher tax rate. We talked some more about deductible expenses and non-deductible expenses, and what kind of expenses are deductible expenses."
"During this session we covered chapters 3 and 4 which focused on inventory calculations and the preparation of adjusting journal entries and financial statements. The student seemed to be able to answer the majority of the problems on his own. The most difficult financial statement for him was the statement of cash flows. We only had enough time to cover the first problem of chapter 4. He was going to study this on his own before the test. We are planning to meet again next week to begin our weekly meetings to review each new chapters homework before his class meets each week."
"We covered the student's new material, Chapter 9. I believe he has a good understanding of the material at this point. He felt that his exam last week went well."
"The student and I reviewed problems concerning collectability of unearned revenues. We opined that when a product has a 90 day warranty, half of it will be collectible because 50 per cent is the average and conservative rate of collectability. We also reviewed a problem about rebates and how after a company distributes to customers a certain amount, it still has to record as a liability the unpaid warranty amounts for a year end entry. The student is doing well as usual."
"The student and I went over two weeks of material in his managerial accounting coursework. He is a very perceptive student and comes well prepared for our meetings, so the meetings are efficient."
"We covered various topics including calculating retained earnings balances, the cash flow statement, present value/future value calculations, and the basic accounting equation. This was our first session, but the student seemed to improve significantly over the course of our time together."
"Since the student's geometry class hadn't covered any new material and she had a test in biology the next day, as well as a lot of biology homework to complete before the test, we worked on biology. Each unit has a checklist of concepts to know, and we worked methodically through the list. She was very confident in what she knew, asking questions above and beyond the material from the book."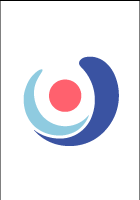 Nearby Cities:
Shawnee Mission Accounting Tutoring
,
Overland Park Accounting Tutoring
,
Leawood Accounting Tutoring
,
Olathe Accounting Tutoring
,
Prairie Village Accounting Tutoring
,
Lenexa Accounting Tutoring
,
Grandview Accounting Tutoring
,
Kansas City Accounting Tutoring
,
Independence Accounting Tutoring
,
Lawrence Accounting Tutoring
,
Lee's Summit Accounting Tutoring
,
Shawnee Accounting Tutoring
,
Blue Springs Accounting Tutoring
,
Leavenworth Accounting Tutoring
,
Liberty Accounting Tutoring
Nearby Tutors:
Shawnee Mission Accounting Tutors
,
Overland Park Accounting Tutors
,
Leawood Accounting Tutors
,
Olathe Accounting Tutors
,
Prairie Village Accounting Tutors
,
Lenexa Accounting Tutors
,
Grandview Accounting Tutors
,
Kansas City Accounting Tutors
,
Independence Accounting Tutors
,
Lawrence Accounting Tutors
,
Lee's Summit Accounting Tutors
,
Shawnee Accounting Tutors
,
Blue Springs Accounting Tutors
,
Leavenworth Accounting Tutors
,
Liberty Accounting Tutors
Call us today to connect with a top
Accounting tutor in Kansas City, MO
(816) 336-1167