Call Now to Set Up Tutoring:
(404) 704-6763
Private In-Home and Online GRE Tutoring in Johns Creek, GA
Receive personally tailored GRE lessons from exceptional tutors in a one-on-one setting. We help you connect with in-home and online tutoring that offers flexible scheduling and your choice of locations.
How can a GRE tutor help you?
Varsity Tutors will find you an expert tutor in Johns Creek who can create engaging sessions so you enjoy preparing for the GRE. One of the most important and overlooked aspects of GRE preparation is getting ready for the pressure of such an important test. One great way to prepare for that is under the guidance of an experienced tutor, who will use frequent positive reinforcement to both keep you motivated and build your confidence. When the big day arrives, you'll walk into the exam feeling relaxed and ready to do your absolute best.
We will find you a skilled GRE tutor in Johns Creek, GA, who can offer your individualized one-on-one attention. The tutor may start by seeing where you're at in regards to the subjects on the GRE, which has an analytical writing section, a quantitative section, and a verbal section, looking especially for any areas that are giving you trouble. After that, the tutor can build you a customized study plan that may improve on your strengths, gets rid of those pesky weaknesses, and caters to your preferred learning method. The tutoring experience completely revolves around you and your educational needs, striving to strive to ensure you learn the material as efficiently and effectively as possible.
Call us to find a GRE tutor in Johns Creek who can customize their approach to your abilities and learning style. It's definitely worth your time to prepare for the GRE with a qualified tutor, because it could give you a big advantage over other test takers on one of the most important tests of your educational career. The most competitive graduate schools heavily consider GRE scores in their selection process, and at only a few hours long, the GRE is the fastest way for you to dramatically improve your academic standing. Put in the work with a tutor now so you can achieve a high score on your GRE and make it into your school of choice.
Varsity Tutors can assist you in finding an independent, professional GRE tutor in Johns Creek, GA. Tutors are able to work with you wherever is convenient, so you can schedule tutoring sessions at your home, over at University of Atlanta, or even out at Newtown Park on a sunny day. If you'd rather do face-to-face online tutoring sessions, you can set those up through the Varsity Tutors live learning platform. Call Varsity Tutors today to put yourself on a track towards GRE success.
Recent Tutoring Session Reviews
"This has been an excellent student. I do believe her new found confidence is going to propel her to becoming an outstanding Math student. Great family!  I wish the student and her family the very best."
"Worked through the students first quiz in each of his math classes, covering 3 dimensional space distance and midpoint formulas, dot product, angle between vectors, and plane formulas."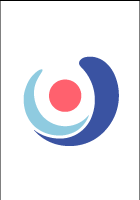 "Today I had the student work more on the structure of five-paragraph essays. I gave her a  prompt (how to improve education), and asked her to choose a focus and develop a three-part thesis. She wrote out the three topic sentences for each body paragraph. We  workshopped them -- after each sentence, we would discuss how to improve it. We were both very pleased with the results! By the end, her initial sentences had improved greatly. She then wrote a potential conclusion to the essay, working on restating her thesis, summarizing her ideas and developing a great ending."
"We worked on problems involving static and kinetic friction, as well as more basic Newtonian mechanics. The student said she did much better on her recent test than she has in the past. She seems to be grasping the material much better than when we started."
"She  is such a great student. I challenged her to the multiplication card game. She almost won.  She missed by only 4 cards.
We played the fraction game; she  is getting better at converting an improper fraction to a mixed number. This time she did not need any help. We made a chart 1/2,1/3,1/4, and 1/5. In the chart we included a picture increasing the fraction by 2,3,4, the decimal, and percent of each fraction."
"The student and I reviewed for her biology test, specifically going over the life cycle and the transition form sporophyte to gametophyte generation.  We went over her geometry homework on area of regular polygons and reviewed a little bit for her test on Tuesday."
"We had a good first session. He and I talked about the reasons for his struggles in Spanish last semester. He feels that he needs to review the basics to get him caught up for this semester and that he needs to spend more time on vocabulary work. We agreed on a strategy of focusing on next week's unit test, and his family tree project.  We worked together on different ways of describing people's physical characteristics and personalities, both of which are necessary for the project due next Thursday.  We went over the use of "gustar" and "saber hacer" for describing his family's likes and talents.  We made a plan for his homework before our next session, which included flashcards for vocabulary, and the workbook exercises for the unit test on Thursday."
"In this session, the student and I reviewed the material quickly that she went over last time. I feel that she did very well in recalling the material, so we quickly moved on to geometry and probability problems. We reviewed some critical items that will probably be in the exam, such as the mean, median, probability of random selections and geometric properties."
"The student now has a better understanding of the math fundamentals, which allows us to focus more on applying those skills to GRE questions. We will work on remembering the correct formulas more quickly. We reviewed the special right triangles: 30, 60, 90 and 45, 45, 90. I will give him questions to practice with."
"The student finished one of the analytical writing tasks on her practice test, so we spent some time going over that. Next we worked through the second math section of the test, focusing on doing all of the steps in the word problems and substituting simple numbers for variables."
"The student and I met for our first session of GRE tutoring. She informed me that she wanted to focus on the math section of the test to refresh her on the concepts. She is a fast learner and very attentive. Today we went over a variety of basic concepts, particularly geometry. We focused on how to find the areas of basic shapes, the properties of triangles, and how to find the volume of prisms."
"The student and I went over what she has done so far on her own, what she is most uncomfortable with, and made a plan for how to proceed with our lessons. I was expecting more concrete questions, so I felt I could have been a little more prepared; however, I got a good sense of what she needs which is mainly someone to motivate her to do practice sets and to help her re-familiarize herself with math. I asked her to take a diagnostic math test to get a sense of how the exam feels, and we will do our next couple sessions subject by subject before moving on to random practice questions."
Nearby Cities:
Alpharetta GRE Tutoring
,
Duluth GRE Tutoring
,
Marietta GRE Tutoring
,
Dunwoody GRE Tutoring
,
Norcross GRE Tutoring
,
Sandy Springs GRE Tutoring
,
Decatur GRE Tutoring
,
Roswell GRE Tutoring
,
Lawrenceville GRE Tutoring
,
Athens GRE Tutoring
,
Atlanta GRE Tutoring
,
Smyrna GRE Tutoring
,
East Point GRE Tutoring
,
Gainesville GRE Tutoring
,
Peachtree City GRE Tutoring
Nearby Tutors:
Alpharetta GRE Tutors
,
Duluth GRE Tutors
,
Marietta GRE Tutors
,
Dunwoody GRE Tutors
,
Norcross GRE Tutors
,
Sandy Springs GRE Tutors
,
Decatur GRE Tutors
,
Roswell GRE Tutors
,
Lawrenceville GRE Tutors
,
Athens GRE Tutors
,
Atlanta GRE Tutors
,
Smyrna GRE Tutors
,
East Point GRE Tutors
,
Gainesville GRE Tutors
,
Peachtree City GRE Tutors
Call us today to connect with a top
GRE tutor in Johns Creek, GA
(404) 704-6763