Call Now to Set Up Tutoring:
(937) 203-2285
Private In-Home and Online Geometry Tutoring in Jamestown, OH
Receive personally tailored Geometry lessons from exceptional tutors in a one-on-one setting. We help you connect with in-home and online tutoring that offers flexible scheduling and your choice of locations.
Recent Tutoring Session Reviews
"We covered things like teen pregnancy and STIs.

No real struggles for the student today. Like recent days, the only real issue was that I would have liked him to dig a little deeper into the answers and not just rephrase the prompt or give generic answers. We will work on this more next session.

He was positive and willing to put in the extra energy to get work done.

I made sure he went deeper into his answers, which he started to do. I think he's getting better at doing this, but he still needs some prodding to do it.

The only grade we got back today was 95%. To the best of my knowledge, the other assignments will be near 100%.

It was a good session. We're starting to work better and are getting closer and closer to finishing. I think he's feeling more energized by the end being near."
"We did finals review. The hardest part for the student was "seeing" parts of a circle when finding measurements of arcs and angles. She will do as much of the review packet as possible before we meet again on Wednesday. She gave her best effort. She thinks she got a 17/20 on her circles quiz."
"Today we continued working through the student's final review packet. We worked gas law problems, thermochemistry problems, reviewed polarity, and mixtures/solutions. We will have one last session before the student's final exam."
"We covered some aspects of trigonometry, building off of simple geometry and reviewed algebra. This session was mainly used as an opportunity to personally assess the level that he is on in order to properly calibrate lesson plans"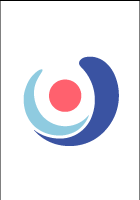 "Today's lesson involved a number of lessons that were covered close to the beginning of the school year. The student seems to be well prepared for the exam at this point. We will continue to keep practicing the old exams, and she was given homework from the practice book to prepare for our next class."
"We explored circles and the surface area components today. We defined arcs and I distinguished the difference between an arc measure and an arc length. Ali was able to relate the degree of the central angle to the corresponding arc measure. We then used that measure to find the arc length using the arc length formula. Similarly, we found the area of a sector by finding a ratio of the area of the circle. We began our study of surface area by using Euler's formula for relating faces, vertices and edges of 3D figures. From there, we applied the surface area formula to find the surface area of a triangular prism. We will continue exploring the surface area of other 3D figures in our next session."
Nearby Cities:
Columbus Geometry Tutoring
,
Cincinnati Geometry Tutoring
,
Dayton Geometry Tutoring
,
Fishers Geometry Tutoring
,
Lawrence Geometry Tutoring
,
Fairfield Geometry Tutoring
,
Dublin Geometry Tutoring
,
Westerville Geometry Tutoring
,
Gahanna Geometry Tutoring
,
Mason Geometry Tutoring
,
Greenfield Geometry Tutoring
,
Powell Geometry Tutoring
,
Loveland Geometry Tutoring
,
Reading Geometry Tutoring
,
New Albany Geometry Tutoring
Nearby Tutors:
Columbus Geometry Tutors
,
Cincinnati Geometry Tutors
,
Dayton Geometry Tutors
,
Fishers Geometry Tutors
,
Lawrence Geometry Tutors
,
Fairfield Geometry Tutors
,
Dublin Geometry Tutors
,
Westerville Geometry Tutors
,
Gahanna Geometry Tutors
,
Mason Geometry Tutors
,
Greenfield Geometry Tutors
,
Powell Geometry Tutors
,
Loveland Geometry Tutors
,
Reading Geometry Tutors
,
New Albany Geometry Tutors
Call us today to connect with a top
Geometry tutor in Jamestown, OH
(937) 203-2285