We are open Saturday and Sunday!
Call Now to Set Up Tutoring:
(904) 330-1611
Private In-Home and Online Reading Tutoring in Jacksonville, FL
Receive personally tailored Reading lessons from exceptional tutors in a one-on-one setting. We help you connect with in-home and online tutoring that offers flexible scheduling and your choice of locations.
How can a Reading tutor help you?
In order to efficiently read, children must be able to connect letters and sounds, decode text, recognize words, and understand the text in which they're reading. If your child is struggling with any of the above areas, Varsity Tutors may help you find a Jacksonville reading tutor to assist your little one in acing their classes or performing well on their Florida State Assessments (FSA).

Without proper comprehension, reading may be tiresome and stressful for most children. Your child's private tutor may create a comfortable and nurturing atmosphere for them. This may allow for your child to feel secure when asking questions to his or her tutor. Working with a private reading tutor also allows your child to have more time to work on areas in which he or she is having the most difficulty in. Your child may take as little or as much time needed to go over specific aspects of reading to ensure he or she fully comprehends the material before moving forward with other lessons. Private tutoring also enables instant positive and corrective feedback. In turn, your child learns of his or her mistakes, corrects them, and has a lessened chance of repeating the same mistakes again.

Whether your little one is finding contractions, sequencing, predictions, cause and effect, or figurative language challenging, they may be able to reach their full maximum potential with a professional reading tutor in Jacksonville, FL. Your hand-picked private reading tutor may meet with your child in-person. In-person sessions may take place in your own home or any other local site that you feel is appropriate. Many students and their parents choose to meet at a local coffee shop, park, or library. You also have the option of face-to-face online tutoring sessions. Online sessions are beneficial as they allow for live interaction, access to resources, and allow for the tutee to study in the comfort of familiar surroundings. Whether you prefer morning, afternoon, or evening tutoring sessions, Varsity Tutors may help you pick the perfect reading tutor for you and your child's specific needs in Jacksonville, FL.

What are you waiting for? Help your little one get ahead in his or her reading class by allowing Varsity Tutors to try to help you find an expert reading tutor in Jacksonville. Your child may be able to say goodbye to the nervous jitters they experience before reading in front of others, and your little one may finally be confident in their reading comprehension and abilities.
Recent Tutoring Session Reviews
"Today we started by reading 2 chapters out of the book we are reading. We filled out her reading log and talked about sequence of events. I was so proud that she was able to remember and tell me about everything that we have read over the last week! We then worked on writing an opening and closing sentence for the paragraph we started last week. We reviewed what we had been writing about the week before. The last thing we did was practice skip counting by 6s. She colored in a new 100s chart for 6s. She did make the connection that 6 was twice as many as 3, so that was great!"
"We worked more on word families. He still jumps quickly to try and guess the word but is getting much better about sounding them out."
"We focused a great deal on retaining the subject of what we were discussing. We read Next Man Up, studied vocabulary words, and added several new words to our selection to study. We also read an article about a basketball coach, again focusing on the subject of our reading."
"The student and I worked through several reading comprehension passages, particularly social and natural science passages. He did extremely well on the natural science passage and had no trouble with detail retention, understanding the author's evidence, and comparing data in a table with the author's argument. He struggled a little more with the social science passages, where he had no trouble with detail retention but needed to work through the passage on a paragraph-by-paragraph basis to understand the author's purpose and the author's use of evidence. This is something we will work more on. We also touched base on his English project."
"We worked on reading comprehension and vocabulary, and especially focused on context clues in conjunctions."
"We reviewed r blends and long /e/ sound of letters "e" and "ee" and introduced "ea" as a third long /e/ sound. We practiced blends using flashcards and a matching activity. Letters that make the long e sound were further practiced through a reading of the folktale, The Little Red Hen. Sight word fluency was practiced via an arm tapping kinesthetic task that encourages the recognition and spelling of unfamiliar sight words. Sight words were also practiced via the constant time delay strategy using flash cards. He accurately read 11/11 sight words that we had been worked on during this and previous tutorial sessions. In our next session, new sight words will be added. For our reading comprehension task, we read a folktale, "The Little Red Hen." We discussed the definition of a folktale. He was able to accurately articulate the meaning of a folktale at the end of the session."
"Today we went over creative writing practice, reading comprehension, spelling and vocabulary via hangman, and I also gave a persuasive writing task to be completed over the week."
"Today the student and I focused on Reading. First, we used flashcards to drill him on power vocab words such as: now, new, ride, saw, came, our, please, and out. Then we read two books together: "What Makes It Go?" and "Mixing Paints." I would read a page and then he would read one and when necessary we corrected how he said a word if he said it incorrectly. Finally, we had a competition to see who could make the longest sentence with his vocabulary words. ( They were on worksheets and cut out to be made into a competitive game to learn how to make sentences)."
"As this was the initial meeting with family, I gave the student an assessment as well as looking through the materials he works on in school. I tested his ability to read cvc words. He struggled in this first lesson with reading the books that his parents and school had provided. He had problems with reading cvc words because his struggle lies within letter recognition. This is definitely something we will be working on. His attitude was good, especially for the first meeting. I learned some of his interests to include in the lessons for his benefit."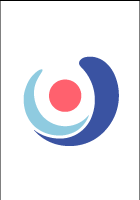 "Material covered - Reading comprehension & fluency, multiplication fact review, editing, and writing. This student had a great attitude and worked hard. I assigned as extra practice for the student to review the multiplication facts and read out loud 20 minutes daily."
"We had a great session. We selected a book to read from the stack and started on one of the stories. The student chose the longest book with the smallest print. He did very well--even surprisingly well. Actually, I think he surprised himself the most! I was very impressed and came away with the impression that what he most needs is practice: time spent getting used to reading and letting the rule patterns solidify in his head via repetition."
"I had the student read various news articles and answer questions about them. This made him think. He did well."
Nearby Cities:
Jacksonville Beach Reading Tutoring
,
Atlantic Beach Reading Tutoring
,
Orange Park Reading Tutoring
,
Neptune Beach Reading Tutoring
,
Duval County Reading Tutoring
,
Bellair-Meadowbrook Terrace Reading Tutoring
,
Brooklyn Reading Tutoring
,
Riverside Reading Tutoring
,
Palm Valley Reading Tutoring
,
Fruit Cove Reading Tutoring
,
Hogan's Creek Reading Tutoring
,
Southbank Reading Tutoring
,
Ponte Vedra Beach Reading Tutoring
,
San Marco Reading Tutoring
,
Lakeside Reading Tutoring
Nearby Tutors:
Jacksonville Beach Reading Tutors
,
Atlantic Beach Reading Tutors
,
Orange Park Reading Tutors
,
Neptune Beach Reading Tutors
,
Duval County Reading Tutors
,
Bellair-Meadowbrook Terrace Reading Tutors
,
Brooklyn Reading Tutors
,
Riverside Reading Tutors
,
Palm Valley Reading Tutors
,
Fruit Cove Reading Tutors
,
Hogan's Creek Reading Tutors
,
Southbank Reading Tutors
,
Ponte Vedra Beach Reading Tutors
,
San Marco Reading Tutors
,
Lakeside Reading Tutors
Call us today to connect with a top
Reading tutor in Jacksonville, FL
(904) 330-1611