Call Now to Set Up Tutoring:
(214) 206-7940
Private In-Home and Online Trigonometry Tutoring in Irving, TX
Receive personally tailored Trigonometry lessons from exceptional tutors in a one-on-one setting. We help you connect with in-home and online tutoring that offers flexible scheduling and your choice of locations.
How can a Trigonometry tutor help you?
If you're looking to increase your understanding of trigonometry, one-on-one tutoring sessions could potentially help with understanding this field. Whether you're taking your first trigonometry course, or you need to learn how to directly apply concepts in the field, there is a tutor who could try to give you the assistance you need. Varsity Tutors is happy to try to help you find an independent trigonometry tutor in Irving, TX, that will provide you with meaningful lessons that could help you prepare for any upcoming tests or assignments that you have, regardless of your proficiency level.
Varsity Tutors could help you connect with a professional trigonometry tutor in Irving who could teach you in a student-centered learning environment that places your needs first. This means that you can prepare in a way that promotes a general understanding of the subject, or you can study with a tutor who could prepare you for an upcoming test that you may have. Furthermore, one-on-one lessons also give you the opportunity to actively work with your instructor to solve problems, which allows you to grow from valuable feedback and explanations that are designed to simplify difficult concepts. This means that your tutor can try to help you better understand things like Mollweide's formula and Ptolemy's theorem, among other important principles.
We could help you find a professional tutor in Irving to try to help you build upon your strengths and eliminate your weaknesses in trigonometry. Every lesson is designed with your personality and preferred learning styles in mind, so that you might be able to try to get the most out of your education through tutoring sessions that are optimized to best suit you. Furthermore, since you have control over the direction of every lesson, you are able to work with your tutor to focus on areas that you especially struggle understanding, while skipping past material that you know.
The tutors that Varsity Tutors could help you find in Irving, TX, are experienced professionals, skilled in working to help students try to understand the intricacies of trigonometry. We can aid you in finding a tutor who could try to work around your busy schedule and can meet you for in-person lessons any time during the week, even at night or over the weekend. Your tutor is happy to come to you at a location that you're comfortable with, including your house or on campus. They can even study with you through face-to-face online trigonometry tutoring sessions through the live learning platform, so that you always have access to personalized assistance regardless of your location.
Recent Tutoring Session Reviews
"Went over math workbook assignment on dividing with decimals with the first student. Helped her with an additional worksheet that reviewed multiplying decimals and the associative and communicative properties.

Helped with science assignment of sorting different examples into either a chemical or physical change.

Went over science vocabulary with the second student, including making a mock test. Went over spelling words with him after a brief review and corrected the mistakes."
"We reviewed content from her science test on chapter two. We went over strategies for converting between different units and solving word problems using given, find, equation, plug-in and solve. We discussed mass, volume, speed, velocity and position."
"Worked on corrections to the student's recent word problem quiz, then completed homework assignment on addition/subtraction of fractions and mixed numbers. He handled the addition well, but is still struggling with subtraction of mixed numbers where borrowing is required."
"The student studied input/output tables and completed his study link 3.1. He reviewed his basic math skills - addition, subtraction, and multiplication. He completed 2 more items on his spelling words contract. He wrote a short story using 10 of his spelling words as well as writing the words in his best cursive handwriting."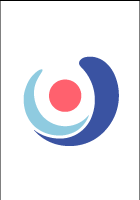 "The student and I worked on his homework of determining lines on graphs and finding their intercepts. He told me he got a B on his recent math test and seems to have a strong grasp on his math concepts. I will continue to work with him on math and hopefully Spanish in the future."
"The student has switched math teachers. This one is farther ahead of her current one by about 2 weeks. We have a total of 3 sessions scheduled this week to get caught up. We worked trig identities and equations today."
Nearby Cities:
Plano Trigonometry Tutoring
,
University Park Trigonometry Tutoring
,
Allen Trigonometry Tutoring
,
McKinney Trigonometry Tutoring
,
Carrollton Trigonometry Tutoring
,
Garland Trigonometry Tutoring
,
Grand Prairie Trigonometry Tutoring
,
Arlington Trigonometry Tutoring
,
Dallas Trigonometry Tutoring
,
Fort Worth Trigonometry Tutoring
,
Denton Trigonometry Tutoring
,
Lewisville Trigonometry Tutoring
,
Richardson Trigonometry Tutoring
,
Frisco Trigonometry Tutoring
,
Flower Mound Trigonometry Tutoring
Nearby Tutors:
Plano Trigonometry Tutors
,
University Park Trigonometry Tutors
,
Allen Trigonometry Tutors
,
McKinney Trigonometry Tutors
,
Carrollton Trigonometry Tutors
,
Garland Trigonometry Tutors
,
Grand Prairie Trigonometry Tutors
,
Arlington Trigonometry Tutors
,
Dallas Trigonometry Tutors
,
Fort Worth Trigonometry Tutors
,
Denton Trigonometry Tutors
,
Lewisville Trigonometry Tutors
,
Richardson Trigonometry Tutors
,
Frisco Trigonometry Tutors
,
Flower Mound Trigonometry Tutors
Call us today to connect with a top
Trigonometry tutor in Irving, TX
(214) 206-7940