Call Now to Set Up Tutoring:
(214) 206-7940
Private In-Home and Online Finance Tutoring in Irving, TX
Receive personally tailored Finance lessons from exceptional tutors in a one-on-one setting. We help you connect with in-home and online tutoring that offers flexible scheduling and your choice of locations.
How can a tutor assist you in conquering Finance?
Are you struggling to learn basic concepts in your finance class? Perhaps understanding the concept of credit is frustrating you. Or are you hung up while you try to learn advanced topics, like financial investing? You may be taking finance just to learn more about the subject, or perhaps you are earning a degree in math or business. Either way, your studies do not have to be frustrating and difficult. Varsity Tutors can find an expert finance tutor in Irving, TX, who can develop a study plan that is designed specifically with you in mind.
Your tutor can work with you to try to help you understand topics like buying goods and services, and how protection and insurance works. Even if you are not earning a degree that focuses on business or finance, it is still a very useful skill to have. Every company that employs individuals makes use of finance in some aspect.  You are not alone in struggling with your finance class, and trying to keep up no longer has to be a difficult challenge. The educational directors at Varsity Tutors can connect you with a tutor in Irving, TX, who is skilled at helping students prepare for finance, including class exams.
Your tutor will work with you to develop a study plan that meets your needs and goals. If you enjoy using visual methods to learn, your tutor can make use of charts, graphs, and other such media, to show how finance is used, and how having a background in this subject can benefit you. If you would rather have a lecture session, you tutor can do that for you as well. A private finance tutor in Irving can give you an edge over other students when preparing for papers, projects, or exams. Your tutor can meet you one day a week to study, or all seven, if you prefer more frequent study sessions. It is truly about your needs, and what resonates with you as you learn.
Your tutor can meet you in person at your house, on campus or at the local library, or even online! Thanks to our face-to-face online learning platform, you can have live interactive sessions with your tutor without ever having to leave the comfort of your home.
Call Varsity Tutors today to find a finance tutor in Irving. See how easy it is to get started, and understand your finance class.
Recent Tutoring Session Reviews
"The student and I met for the first time today. We started our study of the ACT with a review of math. The student has taken all the math classes needed for the ACT so all she needs is a review. She has great math skills and has the potential to do extremely well on this section of the ACT."
"We completed the student's math homework together, which was a practice sheet covering Pythagorean Theorem, surface area, and volume. We practiced more using the formulas and discussed strategies to make solving the problems faster.
Science: Quickly discussed uplift, weathering, erosion, buttes, mesas, etc. We will not be meeting next week, and we discussed the make up test that student needs to take in math. I advised her to get another copy of her review from her teacher and look over it and decide if she feels confident to take the test before we meet again."
"Reviewed verb tenses with Student 1 and practiced oral conversation using present tense. Taught the other students vocabulary for "places around town," including library, restaurant, school, movie theater, and others. Completed crossword with new vocabulary."
"We visited a Chinese restaurant. It is the clients' treat for me. We had a real life experience eating at the restaurant. The students were able to order dishes and interactive with waiters. The waiter was able to understand our speaking. We also visited the market. Chinese food items were explained to students. We finished the night with Chinese ice cream. Clients will visit China next week. We did a lot of preparation. I hope they will be able to use and learn what they've learned during their stay in China."
"In our first session, we worked through a homework assignment on probability, focusing on using the z-score table to find probability as area in the body or tail of the bell curve. Once she was able to visualize and draw out diagrams for each problem and use the rows and columns of the chart, she had a solid understanding of the process."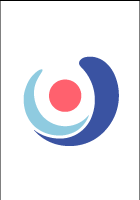 "We reviewed Chapter 10 homework. Topics included: time series forecasting, moving average forecasting, average mean forecasting, latest value forecasting, MAD (mean absolute deviation) forecasting accuracy, and MSE (mean squared averaging) forecasting accuracy. The student is progressing very well."
Nearby Cities:
Plano Finance Tutoring
,
University Park Finance Tutoring
,
Allen Finance Tutoring
,
McKinney Finance Tutoring
,
Carrollton Finance Tutoring
,
Garland Finance Tutoring
,
Grand Prairie Finance Tutoring
,
Arlington Finance Tutoring
,
Dallas Finance Tutoring
,
Fort Worth Finance Tutoring
,
Denton Finance Tutoring
,
Lewisville Finance Tutoring
,
Richardson Finance Tutoring
,
Frisco Finance Tutoring
,
Flower Mound Finance Tutoring
Nearby Tutors:
Plano Finance Tutors
,
University Park Finance Tutors
,
Allen Finance Tutors
,
McKinney Finance Tutors
,
Carrollton Finance Tutors
,
Garland Finance Tutors
,
Grand Prairie Finance Tutors
,
Arlington Finance Tutors
,
Dallas Finance Tutors
,
Fort Worth Finance Tutors
,
Denton Finance Tutors
,
Lewisville Finance Tutors
,
Richardson Finance Tutors
,
Frisco Finance Tutors
,
Flower Mound Finance Tutors
Call us today to connect with a top
Finance tutor in Irving, TX
(214) 206-7940