Call Now to Set Up Tutoring:
(310) 617-6847
Private In-Home and Online Writing Tutoring in Irvine, CA
Receive personally tailored Writing lessons from exceptional tutors in a one-on-one setting. We help you connect with in-home and online tutoring that offers flexible scheduling and your choice of locations.
How can Writing tutoring help you succeed?
to potentially improve on a test, you might think that studying can solve all your worries. But how do you prepare for a writing test? Improving your writing can prove tricky, as the only way most students improve is through continuous practice, and even with practice you still need to receive feedback to strive to ensure you are on a solid track. Even if you are excelling in all your courses, writing can provide a whole new set of challenges that you may not feel ready tackle. You should do all that is in your power to become better at writing, especially with the writing section on the SAT, ACT, and other standardized exams. You can become better prepared when you seek additional help, and you can start by reaching out to Varsity Tutors.
Our educational directors can find you a skilled tutor in Irvine, CA, who can offer you the preparation you need to do well in your writing course, along with basic study skills that might help you perform better in all of your classes. These tutors have been in your position as a student, and understand the challenges you face in your writing class. Your tutor is committed to your success just as much as you are, and will work as quickly or slowly as you need to try to help you feel more confident about your writing. They can also provide you practice prompts that could help you increase your writing abilities.
Varsity Tutors will connect you with an experienced, trusted writing tutor in Irvine who could be a great match for you. Your tutor will work with you around your schedule, and can meet with you in your home, at school, at your local library, or even set up a face-to-face online session, whichever is most convenient for you. This way, you won't have to worry about things like lack of transportation or after-school activities conflicting with your chance to gain additional insight on the skills you need to write well.
We will find you an expert writing tutor in Irvine, CA, who is fully invested in you. They will answer all your individual questions and focus only on what matters to you without the typical classroom distractions. Your tutor will also provide you with immediate feedback on your assignments, so you can continue to build your writing skills without a gap in between assignments. Contact our educational directors for help locating a writing tutor in Irvine today.
Recent Tutoring Session Reviews
"We used some of her writing samples to complete the exercise I assigned her. We reviewed the five basic verb forms and the way these are inflected to make some of the most common tenses. I will probably continue to reinforce this idea even as we move on to other topics. I also discussed some of the grammatical and stylistic issues in the writing sample, including parallelism and comma usage. I assigned her a sample Georgia Writing Assessment prompt for next time. She is to make a graphic organizer of her pre-writing for the prompt, as well as read one sample response and determine what the writer did well and what he could have done more effectively."
"With variable class size and composition, the group requires flexible material every week. We focused on one grammar subject -- verb phrases in different contexts and sentence structures. More concretely, we drafted an email thanking local donors for holiday contributions."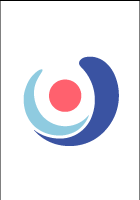 "In our first session, the student and I worked on drafting a creative writing assignment for his 9th grade English class. I'm working on assessing the student's weak points with writing. Eventually, I think we will work on brainstorming and planning for future essays. Additionally, I'd like to work on building his vocabulary and work on his organizational skills."
"The student and I wrote a short report about an artifact that he got at his grandparent's house. He is quite interested in historical items such as this fossil. He did an excellent job including some very nice printing with accurate capitalization and punctuation."
"The student and I were able to get in some solid review of ongoing topics. First, I read short descriptive paragraphs, and he had to determine which "emotion" card matched with the passage. He was able to successfully do this and then we talked about the techniques that the authors used to "show" rather than "tell." We discussed how using dialogue, description of the five senses, and actions/behavior can all help to make writing more interesting and informative than simply "telling" the reader. Then he helped to revise some "tell" descriptions to "show" descriptions. Although he continues to use simple sentences and does not elaborate much, he illustrated an understanding of the difference between "show" and "tell" writing. For the last ten minutes of our session, we reviewed the importance of varying sentence length, and the difference among simple, complex, and compound sentences."
"Student and I reviewed feedback and suggested edits for his major project paper. We went through each of the track changes and comments in the document and discussed potential revisions. Most of my notes for feedback concerned grammatical changes and formatting. He was able to take my suggestions and modify his paper as we went through the comments. He mentioned that the feedback was helpful."
"To start off with, the student rehearsed his speech on GMOs for me. This time he had brought in a script, so I was also able to look at it line-by-line and make edits. These were a few of my comments: speak slower, cut unnecessary words and sentences, sandwich quotes and statistics with background and explanation, and shore up the opposition's argument before you knock it down. After that, student began brainstorming another common app essay that he will finish for the following session. We then viewed a brief clip from a "TED Talk" in order to work on presentation style and delivery. For our exemplary writing portion, I had him read a selection from the book "Longitude." He summarized each paragraph in a headline, and explained why the author included each paragraph. Finally, we looked at how to use colons in writing. He will be sending me an essay this weekend for me to provide comments on."
"We went over his history essay assignment which is to write a review of the movie "Glory" and note how the movie was accurate or inaccurate. He should have no problems with this essay. We also did a few SAT problems, and next week we should finish reviewing the results on the writing portion of the SAT practice test he took."
"The student completed a first draft of the research paper, using the outline set previously. We established a topic paragraph, transitions between sections, and a conclusion. He will incorporate the logistical restraints set by the teacher and then assess what is missing or needs more explanation. We will met again next week to incorporate the bibliography and footnotes before submission of the draft."
"The student worked on distinguishing between the letters "Q" and "G" for writing and reading. We worked with one of his "Star Wars" books to practice reading and writing letters. He used phonics flashcards to sound out "br" blended words, short "i" vowel sounds and words with "x" in them. After learning to sound them out, he wrote them on his whiteboard. From the kindergarten curriculum book, he identified the sequence of a story and wrote the appropriate number next to each picture board. He identified and wrote the first letter of the word of each picture and eliminated the one that did not belong."
"I reviewed a short essay the student had written last week. We worked on the recognition and use of adjectives in the essay as well as other important grammatical mechanics. We also worked on 3 pages of adjective workbook sentences. She will be writing a paragraph on "sensory" writing for next week and how to properly use touch, smell, taste, hear, and see senses in writing."
"Today the student and I looked over the expository paragraph that he had written for me last time we met. We specifically focused on sentence fragments, which he had a few in his writing. We did some exercises where he had to identify fragments and then turn them into complete sentences; then he turned all the fragments in his writing into complete sentences. Next time I'll be asking him to complete another writing prompt and read some of his book."
Nearby Cities:
Malibu Writing Tutoring
,
Pacific Palisades Writing Tutoring
,
Oxnard Writing Tutoring
,
Woodland Hills Writing Tutoring
,
Santa Clarita Writing Tutoring
,
Thousand Oaks Writing Tutoring
,
Simi Valley Writing Tutoring
,
Ventura Writing Tutoring
,
Camarillo Writing Tutoring
,
Moorpark Writing Tutoring
,
Santa Paula Writing Tutoring
,
Agoura Hills Writing Tutoring
,
Calabasas Writing Tutoring
,
Port Hueneme Writing Tutoring
,
Fillmore Writing Tutoring
Nearby Tutors:
Malibu Writing Tutors
,
Pacific Palisades Writing Tutors
,
Oxnard Writing Tutors
,
Woodland Hills Writing Tutors
,
Santa Clarita Writing Tutors
,
Thousand Oaks Writing Tutors
,
Simi Valley Writing Tutors
,
Ventura Writing Tutors
,
Camarillo Writing Tutors
,
Moorpark Writing Tutors
,
Santa Paula Writing Tutors
,
Agoura Hills Writing Tutors
,
Calabasas Writing Tutors
,
Port Hueneme Writing Tutors
,
Fillmore Writing Tutors
Call us today to connect with a top
Writing tutor in Irvine, CA
(310) 617-6847