Call Now to Set Up Tutoring:
(310) 617-6847
Private In-Home and Online ISEE Tutoring in Irvine, CA
Receive personally tailored ISEE lessons from exceptional tutors in a one-on-one setting. We help you connect with in-home and online tutoring that offers flexible scheduling and your choice of locations.
How can a tutor help your child master the ISEE?
If you are one of the many Americans who feels that your child would benefit from a private education, you should get your child a private ISEE tutor. The ISEE exam is administered to students of a variety of ages. While older students face more challenging questions, the exam tests verbal reasoning, quantitative reasoning, mathematics, and reading comprehension skills at all levels. There is also an essay portion that is not graded but serves as a writing sample to any school you send your child's scores to. A strong performance on the ISEE is essential to gain admission to competitive private schools. Varsity Tutors' educational directors are experienced at helping students in Irvine, CA, find independent ISEE tutors.
We can find you a tutor in Irvine who is as adept at performing well on the ISEE as they are at teaching it. Any tutor we recommend to you knows the material on the exam. Whether your child struggles with the math section or has a hard time on the reading comprehension portion, their tutor may be able to help him or her. The tutor's experience in ISEE prep will also allow them to share proven test taking strategies with your child, including how to most effectively manage the timed nature of the exam. The tutors we refer are all passionate about helping kids succeed on the ISEE, so you can work to try to ensure that they will put the time in to try to help your child.
If you have considered enrolling your child in a review course, know that it may not achieve the desired results. Large classroom settings introduce a variety of unwelcome distractions, including peer pressures and other kids acting out. The teacher may also be too overwhelmed to offer each student the attention they deserve. As a result, the class may move on from a topic before your child is ready to, or spend a lot of time on something your child does not need as much help with. A private tutor does not have the same drawbacks.
We can find you an expert ISEE tutor in Irvine, CA, who can work at a time that is most convenient for you. You are in charge of when and where every session takes place, ensuring that there will not be a conflict with either your or your child's schedule. Your child's tutor can meet with him or her in your home or in another quiet place, such as a library. Our online face-to-face meeting platform facilitates virtual meet ups that are just as effective as meeting in person, ensuring that every child can get all of the help they need.
If your child is preparing to take the ISEE, let our educational directors connect you with a tutor in Irvine. It is the smartest move you can make for your child's future.
Recent Tutoring Session Reviews
"We covered the reading comprehension portion of the ISEE lower level. The student did very well. A few weeks ago he was having trouble finishing passages where he was given a minute per question but today he was finishing well within the allotted time. The student got scores of 66% and above, mostly 75 to 100% today!"
"We completed a practice ISEE exam and corrected student answers. The session went very well and student feels confident to take the exam. I think both students will do very well on the test."
"The student and I split our efforts between reading and math. We opened the session reviewing the reading strategies we've learned thus far and we navigated through a really tough passage together. I was happy to see that she remembered some of our strategies. For the math section I had us do a basic arithmetic exam in order to see what areas we would need to improve on in order to move forward with the math section. Overall today was a very productive session and I think the student is making steps in the right direction to ensure her success. I left her with some literary devices to memorize as well as PEMDAS."
"On Friday, we reviewed the last test that the student took, and reviewed and drilled in some math concepts, such as how to approach probability problems involving fractions, graphing, and fraction arithmetic. We also reviewed reading comprehension and reviewed strategies approaching different question types."
"We began today's session by reviewing the student's admission essays. We created brief outlines for each one and she has been asked to complete the essays over break so that we can edit and finalize them. We then did an ISEE diagnostic practice for the math section. She did great and was recalling the algebra very well, scoring 21/25. Topics that we still need to review over break include: geometry, graphs, and probability. She has been asked to complete several practice ISEE tests over break (math, quantitative, verbal, and reading) and to write 2 practice essays."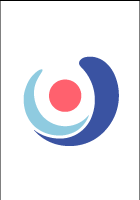 "We covered integrals, integrating area to give us volume, and how to determine the equation for area when integrating with respect to volume. We also discussed inverse functions, how to compute them, and what their graphs looked like. We also covered some Biology and discussed enzymes and their many varying functions, as well as their pervasive and common traits. The student is doing very well at picking up concepts."
Nearby Cities:
Malibu ISEE Tutoring
,
Pacific Palisades ISEE Tutoring
,
Oxnard ISEE Tutoring
,
Woodland Hills ISEE Tutoring
,
Santa Clarita ISEE Tutoring
,
Thousand Oaks ISEE Tutoring
,
Simi Valley ISEE Tutoring
,
Ventura ISEE Tutoring
,
Camarillo ISEE Tutoring
,
Moorpark ISEE Tutoring
,
Santa Paula ISEE Tutoring
,
Agoura Hills ISEE Tutoring
,
Calabasas ISEE Tutoring
,
Port Hueneme ISEE Tutoring
,
Fillmore ISEE Tutoring
Nearby Tutors:
Malibu ISEE Tutors
,
Pacific Palisades ISEE Tutors
,
Oxnard ISEE Tutors
,
Woodland Hills ISEE Tutors
,
Santa Clarita ISEE Tutors
,
Thousand Oaks ISEE Tutors
,
Simi Valley ISEE Tutors
,
Ventura ISEE Tutors
,
Camarillo ISEE Tutors
,
Moorpark ISEE Tutors
,
Santa Paula ISEE Tutors
,
Agoura Hills ISEE Tutors
,
Calabasas ISEE Tutors
,
Port Hueneme ISEE Tutors
,
Fillmore ISEE Tutors
Call us today to connect with a top
ISEE tutor in Irvine, CA
(310) 617-6847