Call Now to Set Up Tutoring:
(310) 617-6847
Private In-Home and Online Calculus Tutoring in Irvine, CA
Receive personally tailored Calculus lessons from exceptional tutors in a one-on-one setting. We help you connect with in-home and online tutoring that offers flexible scheduling and your choice of locations.
Recent Tutoring Session Reviews
"The student and I finished the cumulative review she had started, and even though she needed a fair amount of help figuring out each problem, by the end of the session she understood what we had done and was able to explain it back to me. After we finished the review, we found practice problems on integration, including u-substitution. Although she was rusty, she quickly remembered the process."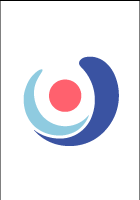 "We finished today and her test is at 3:00 pm this afternoon. She was able to go through the whole review pretty much without having to ask any questions at all. She made some little mistakes here and there, but the large majority she got right on her own. She did a great job. Especially from where she started, she did awesome. I hope her final goes very well. She earned it."
"During our session, we reviewed the problems he got wrong on his midterm. Also, we covered power series problems from his textbook for his homework. He has some problems to practice from his assigned homework."
"Today, I meet with the student and covered all the various aspects of limits, including asymptotes, continuity, and the definition of the derivative. She seems to understand all the parts of a calculus problem, but putting it all together to solve the problem seems to need reviewing. We worked out some problems on her practice final, and we will work more on it tomorrow, as well as touching on the important parts of differentiation and integration."
"The student and I went over various topics in calculus (single and multivariable), linear algebra, and differential equations in preparation for his test. We specifically focused on integration by parts, indefinite integrals, integration by partial fractions, finding local/absolute max/min using partial derivatives, matrix manipulations, eigenvalues/eigenvectors, and differential equation solutions and equilibrium."
"We reviewed the test he took last week and went over the problems he missed; also started a review of the new homework on decomposing and integrating partial fractions."
Nearby Cities:
Malibu Calculus Tutoring
,
Pacific Palisades Calculus Tutoring
,
Oxnard Calculus Tutoring
,
Woodland Hills Calculus Tutoring
,
Santa Clarita Calculus Tutoring
,
Thousand Oaks Calculus Tutoring
,
Simi Valley Calculus Tutoring
,
Ventura Calculus Tutoring
,
Camarillo Calculus Tutoring
,
Moorpark Calculus Tutoring
,
Santa Paula Calculus Tutoring
,
Agoura Hills Calculus Tutoring
,
Calabasas Calculus Tutoring
,
Port Hueneme Calculus Tutoring
,
Fillmore Calculus Tutoring
Nearby Tutors:
Malibu Calculus Tutors
,
Pacific Palisades Calculus Tutors
,
Oxnard Calculus Tutors
,
Woodland Hills Calculus Tutors
,
Santa Clarita Calculus Tutors
,
Thousand Oaks Calculus Tutors
,
Simi Valley Calculus Tutors
,
Ventura Calculus Tutors
,
Camarillo Calculus Tutors
,
Moorpark Calculus Tutors
,
Santa Paula Calculus Tutors
,
Agoura Hills Calculus Tutors
,
Calabasas Calculus Tutors
,
Port Hueneme Calculus Tutors
,
Fillmore Calculus Tutors
Call us today to connect with a top
Calculus tutor in Irvine, CA
(310) 617-6847