Call Now to Set Up Tutoring:
(888) 888-0446
Private In-Home and Online International Business Tutoring
Receive personally tailored International Business lessons from exceptional tutors in a one-on-one setting. We help you connect with in-home and online tutoring that offers flexible scheduling and your choice of locations.
How can a International Business tutor help you?
Excelling in your international business studies means mastering practical and theoretical business principles in an international context. You, as an international business student, should gain foundational knowledge in business concepts such as accounting, advertising, economics, finances, marketing, and management. You need to learn how these principles can interact with and influence one another in real-world business scenarios. In addition, you should be prepared to consider how such business principles are affected by the variety of business practices, cultures, and laws that permeate an international context. Succeeding in international business thus requires a mixture of quantitative and qualitative skills attuned to the specific needs of international companies, markets, and consumers. Varsity Tutors can help connect you with an international business tutor who can help you gain the skills and knowledge that you need to succeed in your international business studies or to bolster your professional resume.
The educational directors at Varsity Tutors are well aware of what potential tutors should know about you to determine if you would be suited to one another. They can help you create a profile that provides details like your learning style, your course syllabus, testing dates, scheduling, and more. These, along with additional information, are used to provide a custom tutoring experience that revolves around your personal needs. Your personal tutor has succeeded in her or his own international business programs and classes, and may work in the field full time. Additionally, they have the teaching acumen and enthusiasm for their subject that allow them to help you make sense of the international business topics that you find to be most confusing.
What sets personal international business tutoring apart from other learning methods is the degree to which you tutor can customize it to meet your particular needs. Your instructor will consider your concerns, strengths, and weaknesses when helping you to achieve your goals. Your tutor can create a unique learning plan for your tutoring sessions that focuses on the material you do not understand while avoiding unnecessary review of concepts that you have already mastered. She or he makes a point of providing personalized learning materials, such as the latest headlines in the areas you are studying, or cultural items to familiarize yourself with. Your tutor knows the information you need to study in order to succeed, as well as how to best convey that content to you. This streamlined, efficient process can allow you to improve your skills faster than you may have on your own or in a traditional setting.
Since your tutoring is one-on-one, you can have your instructor's full attention during each session and receive answers to your questions as they arise. You can work through the material at the pace that allows you to learn best, without having to worry about speeding up or slowing down to match the pace of a class. Additionally, if you master a concept faster than anticipated or need more time to fully understand a topic, your tutor can adjust your lesson plans on the fly. When you need to prepare for an exam or project, your personal instructor is able to provide their guidance and assistance. International business tutoring is designed to help you gain the skills and knowledge you need to achieve your specific goals in international business. They work to make your education as intuitive, effective, and convenient as possible. Personal tutoring is held on your schedule rather than the tutor's, ensuring that you can use your free time to study when and where you want to. The Varsity Tutors live learning platform allows you to meet with a private tutor either in person or face-to-face online. This gives you the flexibility to meet with your tutor at the time and location of your choice.
Contact the Varsity Tutors educational directors in your area for more information and to help you connect with a tutor today.
Recent Tutoring Session Reviews
"Went over Calculating Percentages worksheet. The student has a good grasp on the material, just needed some reassurance, and occasional tips, as he worked the problems. Only went over one side of the worksheet during the tutoring session, still had back page to finish.

Also reviewed main concepts from chapters 1-5."
"The student and I reviewed his homework and quiz. We focused on differentiability, critical values, and differentiation formulas. He has a fairly good grip on the material. We did discuss some general study strategies for math classes (e.g., writing homework neatly and organized)."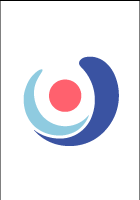 "Today we covered some questions she had in preparation for a test. The material covered solving for variables from different formulas, such as the formulas for area and circumference of a circle, area of a triangle, are of kites, and the area of trapezoids. I think now she should be fine for her test. She told me that she feels prepared for it."
"The student and I reviewed her work on the arithmetic practice sections from the ETS book. She did well: we only needed to review a few concepts - percentage change and a bit of PEMDAS review. We then worked on the Issue and Argument practice essays. We brainstormed topics together. She did well at Critical Thinking but needs to practice making her responses more targeted at the specific prompt. Overall, she is doing well, though she will need to continue practicing brainstorming and writing over the next few weeks."
"We talked about acids and bases in the context of both general chemistry and organic chemistry. We also talked about titrations and buffers, working out problems in my general chemistry textbook that will be similar to the test questions. We also talked about circular motion and friction on an inclined plane. The student is doing well. She is having no trouble following and understanding what I am explaining, and I feel like she is progressing well. She is gaining confidence in the material, which I think will really benefit her as she continues to prepare for the test. She is going to take her next practice test this Saturday, and she will review the test and study the questions she misses. Our next appointment is scheduled for Tuesday, June 12 at 10:00 AM at the public library."
"The student and I continued working on the practice ISEE exam. We worked through the remaining questions on the quantitative reasoning section and began the first story of reading comprehension. We plan to complete the practice exam during our next session, which is scheduled for Monday, August 20."
"Today was my first session with the student so most of the session was about introducing myself to her needs and where she was at in her academics. I found her lovely to work with, very enthusiastic about learning, and very bright. Her mother is meeting with her school tomorrow to get a better sense of what areas of improvement we need to target so I look forward to finding better ways to help her later this week. I am very excited to work with such a wonderful little girl!"
"The session began by the student and I reviewing his writing using the graphic organizer. Next, we used game playing to discuss and demonstrate the importance of sentence fluency. The session concluded with brainstorming on the topic for this week's writing assignment."
"Today, student 1 and I finished finding/writing all of his composer facts, which was a big accomplishment. One of the facts had to do with a Chinese emperor, so we read an article about him. The student seemed interested. He has a lot left to do on the computer portion of the project, so I asked him to work on it a bit each day. Also, student 2 asked me to review his social studies homework."
"During this session, I helped the student with his reading and writing. He did several exercises to understand better the structure of an essay. In addition to that, I explained him the comments I wrote in his previous essay he sent to me by email. As for homework, he needs to complete 10 sentences using the she semicolon and the colon punctuation rules. He also needs to correct his essay and turn in to me a final draft. He also needs to turn in all the activities of Chapter 1 from a practice book a gave to him. The student seems motivated and I feel very proud of his progress."
"Today was a good session. I gave her advice about how to combat test anxiety and stay focused during exams. We worked on addition and subtraction problems from her homework and a worksheet that I provided. She did very well on both. Next we worked on problems that required her to assemble bar graphs and pictographs to answer questions. She understood bar graphs very well. I also taught her the importance of providing a legend and labeling her x and y axes. Then we worked on counting money and adding up to various amounts by using different denominations. She seemed to grasp this concept well. Lastly we worked on memorizing 1,2,and 4 multiplication tables. She had been practicing some on her own so she had a solid foundation."
"The student and I worked together to study for her Literature exam. We made notes for three of the four short stories that she needs to know for the exam Friday. I left her with a study guide for her English exam next week."
Call us today to connect with a top
International Business tutor
(888) 888-0446