Call Now to Set Up Tutoring:
(888) 888-0446
Private In-Home and Online Intellectual Property Law Tutoring
Receive personally tailored Intellectual Property Law lessons from exceptional tutors in a one-on-one setting. We help you connect with in-home and online tutoring that offers flexible scheduling and your choice of locations.
How can a tutor assist you in conquering Intellectual Property Law?
Studying law can be daunting and overwhelming. Even when trying to understand simple concepts, you are required to read verbose explanations full of legal jargon. Some people say that understanding law is a skill that one either has or lacks, but that doesn't have to be true! If you are a student who is having trouble making sense of the content in your intellectual property law course, consider taking private lessons with a skilled tutor that specializes in intellectual property.
Intellectual property is an area of law that most people encounter every day, often without ever realizing it. Many things that people interact with are intellectual property, and are therefore protected. From logos and brand names to books, television programs, and music, there are many laws in place to protect the rights of creators. There are two prongs of intellectual property law that work closely alongside each other: trademark and copyright. Copyright law protects something that is created, like a book. It prevents someone from publishing the book without permission. Trademark law is different, however. It is used to protect brand names and logos. These logos, which are also protected by copyright, need trademark protections for a number of reasons. For example, trademark law can prevent someone from using an existing brand or logo for their own business, either in an attempt to build upon that existing business' good name, or as a means to steal business.
There is another facet of intellectual property law called patent law. While copyrights and trademarks are designed to protect creative works, patents are designed to protect inventions. Many of the big-name lawsuits that you hear about today involve patent disputes. In fact, the computer that you are reading this on is protected by hundreds of patents in the design of its hardware and software!
Despite its ubiquity, intellectual property is anything but simple. What is patentable or what can be registered as a trademark is an area of law that even now is evolving. Intellectual property tutoring, with lawyers and law students who have studied this area, can help students who are immersed in the course understand the rules that govern these issues at both the federal and state level. The analysis that students need to make regarding trademarks and when an infringement happens can be difficult; however, intellectual property tutors can assist students in preparation for the exam.
If you are a student who is dedicated to succeeding, but feel overwhelmed and defeated because you don't understand the content covered in your intellectual property assignments, working with a tutor is an excellent choice for you. A good tutor can help you in a number of ways. He or she can provide a fresh, new perspective on various aspects that are troubling you, and can also spend more time explaining difficult concepts in a manner that you can relate to. Intellectual property tutoring can also help you prepare outlines and study guides for your courses. By reviewing class notes and cases, a tutor can help you evaluate which cases are important to know and how to apply them to test day fact patterns.
There are a number of intellectual property law tutors who are eager to help students develop a deeper understanding of intellectual property surveys, trademark, copyright, or patent law. It may seem that the course is a daunting, but it an important area of the law that aspiring attorneys must be proficient in. Fortunately, your tutor can help you excel by providing you with face-to-face or virtual online lessons that better explain the material. Contact the Varsity Tutors educational directors today for more information on how we can assist you in finding a dedicated tutor who specializes in tutoring intellectual property.
Recent Tutoring Session Reviews
"The student scored a 77 for his last history test; although it is an improvement over his usual scores, we are hoping to do better for the next exam. I am revising our study plan to (hopefully) better address the chapters in time for each quiz and exam. In the meantime, the student and I went ahead and studied chapter 31 in preparation for the quiz and upcoming test."
"The student and I started off the session reviewing the results from his first exam. The results mirrored what we had discussed the week before. He seemed pretty even between all the subjects. After we have the next exam's results, we are going to compared and see how much he improves and identify where any problems may still lay.
We then continued reviewing the sections of the first exam going over the writing and math sections.
He will have another exam completed by next week which we hopefully have scored."
"We finished working on one of the ACT's that the student started, as well as starting to go over the other sections. He is going to finish the other sections before our next session, so we can go over any problems that he may have on those."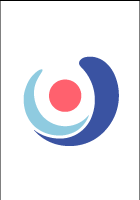 "The student and I worked on the grammar he needs to know for his final English exam. We covered everything from comma placement to dangling modifiers and fragments. He soon began to catch on, see patterns, and answer more questions correctly."
"We started by going over the English section of his practice test. Not operating under time constraints, he did extremely well. We also went over some concepts in formal grammar, including parts of speech, consistent tense use, and tense vs aspect."
"The student did very well during this tutoring session. I had emailed her a practice exam to work on and we went over sentence completions, her weakest area. Then, we worked on her word list. This is something that she actively works on to improve her word sense and vocabulary. Finally we went over some tough math questions."
"The student worked on a practice writing assignment in which he had to write about eating healthily and the effects of doing so. We started by planning his paper by deciding what he wanted to put in each paragraph. Then he started writing his paper and using the planning sheet that we created. I had to help him correct some grammatical errors in his writing. Much of it is related to the proper use of verbs."
"Today, in our second session, we focused our time on previewing topics from the student's upcoming chemistry class. We began by going over the concept of a mole, grams to mole conversions, the difference between mass and moles and how moles are used in chemical equations. We then discussed combination and double replacement reactions and delved into how stoichiometry is used in these equations. This led us into a discussion of limiting reagents.  Finally, we worked a limiting reagent problem that tested all the previous topics."
"The student did very well with the graphing portion of his homework. He struggled a little bit in recognizing the processes, so I pointed out the similarities and then he seemed a lot more confident. He had not filled out his planner for the day so we discussed the importance of that. Overall, a good session."
"We began working on a short essay the student had written and discussed word choice, tense, singular/plural, and flow. I encouraged him to set the rule book aside and focus on allowing the words to flow freely, not checking the rules constantly but simply writing without critique for the first round. For next time, we agreed that he would write for 20 minutes without critiquing himself and I would come with several sentences that use who or whom so we can work on when to use those words."
"We talked about what the student found challenging when she took the SAT in November. Based on this, we mainly focused on writing multiple choice and reading sections. We discussed specific grammatical principles (to be expanded on in future sessions) as well as overall test-taking strategies."
"The student and I had a very grammatically-based session focusing on the subjunctive mood and its various forms. We also covered the conditional and perfect tenses. I believe it was helpful to her and next week we will continue working with these as it relates to her classes."
Call us today to connect with a top
Intellectual Property Law tutor
(888) 888-0446