Call Now to Set Up Tutoring:
(888) 888-0446
Private In-Home and Online IB Psychology SL Tutoring
Receive personally tailored IB Psychology SL lessons from exceptional tutors in a one-on-one setting. We help you connect with in-home and online tutoring that offers flexible scheduling and your choice of locations.
How can an IB Psychology SL tutor help you?
International Baccalaureate Psychology SL introduces students to the expansive and complex field of psychology and teaches them how to go about studying human mental processes and behavior, as well as how to interpret the experiments that social scientists use to learn more about these topics. While students stand to learn a great deal by taking the course, it can also present them with a wide range of potential stressors, from the breadth of concepts to the level of detail and the process of internal and external examinations. If you're facing your IB Psychology SL course or exams with dread, personal tutoring can help. IB Psychology SL tutoring can help students organize their studies and approach their IB Psychology SL course and exams with guidance in a logical, efficient manner.
It is widely known that working towards an IB Diploma is as equally challenging as it is prestigious. If you find yourself stuck and are worried about your academic performance, contact Varsity Tutors and ask how we can help you select the tutor best equipped to guide you down the path to success. Your tutor will consider your strengths and weaknesses in studying psychology, any concerns you have about your course, and even your personality, when formulating lesson plans. Such individualized support can provide you with multiple benefits. For instance, you can work with your tutor to come up with a customized tutoring plan covering just the concepts that concern you. For example, if you need to work on understanding big-picture concepts, your tutor can help you synthesize your granular knowledge into systematic understandings of the various areas of psychology. If you aren't the most confident when critiquing experimental designs, your tutor can help you learn to recognize and contest biases and logical flaws in an experimental study. In addition, you can take as much time as necessary to understand a concept before moving on in your session, meaning there's no need to rush or slow down to make the pace.
When you work with a private tutor, you are able to benefit from a learning approach that is centered on your success. Rather than focus on an entire classroom of students, your private instructor is only concerned with helping you meet your goals. Furthermore, tutoring sessions are held at a time that is good for you, meaning that you don't have to worry about sacrificing valuable time to review. Whether you decide to study through in-person tutoring, where you can meet in the privacy of your own home, or anywhere else around you that is comfortable, or in face-to-face online tutoring sessions through the Varsity Tutors live learning platform, you will receive the same high-quality education.
For these reasons and many others, IB Psychology SL tutoring can help you efficiently and successfully navigate your course. Additionally, when it comes time to studying for exams, your tutor can adjust your tutoring sessions to help you prepare. Most IB exams ask wide-sweeping essay questions and expect students to be able to flesh out an intelligent answer using a multitude of details within the time limit. Preparing to tackle these questions on your own may seem impossible, but your tutor can help you study smarter, rather than harder, by showing you methods to organize your notes and improve your recall ability. From your first case study to the morning before the exam, specialized IB tutors are ready to support you throughout your entire IB Psychology SL experience. Contact Varsity Tutors educational directors today and ask about how we can help you find a tutor in your area that is able to help you reach your goals.
Recent Tutoring Session Reviews
"During this session, the student and I split our time discussing anthropology and mathematics. Our anthropology discussion ranged topics such as evolution, cultural development, and taxonomical work. With regards to math we discussed how to use ratios to evaluate relationships between groups."
"The student and I continued our discussion of "Is There No Place On Earth For Me?," covering about eighty more pages of the book, in which Sheehan delves into the subject's history. We discussed the influence of family dynamics on the development of mental disorders and made another outline of the events narrated in this portion."
"During today's session, the student and I continued to work on her psychology paper. One area of difficulty I encountered was that she was struggling to meet length requirements for the paper. As such, I assisted her in generating new perspectives as in well as in researching new material to bolster her papers length. Overall, it was a highly productive session."
"We spent some time talking about what she wanted to get from the tutoring and what she's struggled with in the past (determining the level of detail which needs to be remembered from the reading). We reviewed unclear concepts from the first three chapters and made a plan for going over the next four chapters early so that she can take a midterm exam before leaving for her national competition."
"She had a test coming up on Friday and wanted further assistance going over her notes about developmental psychology and personality disorders. She seemed to grasp most concepts, it's just a matter of repetition of some key points from her notes that she will need to study. Study session took place in the university's disability center."
"I helped with final formatting of the psychology assignment and proofread the paper. We made some final changes together and then the student turned it in. We then started on the next assignment concerning LGBTQ human rights groups on the international stage. I helped search through websites and retrieve relevant information from them while she read the book chapter concerning the subject. We discussed some of the groups and I left her the formatted articles to read and hopefully write up the assignment from before our next meeting. She is on schedule to complete the semester a week early, but will be gone during the break."
"On Wednesday, the student and I went over Chapter 11 since it will be on her upcoming exam next week. This chapter was on development. She was already applying the concepts by testing out her relatives on the various developmental milestones! We will review this chapter and chapter 7 next week before the exam."
"We made note cards in preparation for the student's upcoming test. I made her a study plan to use before the exam."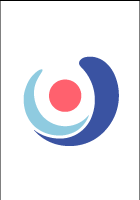 "The student and I finished revising the first sections of the clinical competency for her doctoral dissertation by outlining the ways in which her clinical practice is pastoral in nature. After that, we talked briefly about which sections could be kept from the original draft, and then we discussed our plan moving forward."
"The student and I wrapped up our conversation about the text and brainstormed paper topic ideas. We also went over some of her Psychology content."
"The student is currently studying medical disorders. We went over all the anxiety disorders, diagnosing these disorders and the etiology of these disorders."
"The student researched, took notes and prepared for a 1200 word paper on technological artifacts for Technology and Society."
Call us today to connect with a top
IB Psychology SL tutor
(888) 888-0446