Call Now to Set Up Tutoring:
(888) 888-0446
Private In-Home and Online IB Mathematical Studies SL Tutoring
Receive personally tailored IB Mathematical Studies SL lessons from exceptional tutors in a one-on-one setting. We help you connect with in-home and online tutoring that offers flexible scheduling and your choice of locations.
How can an IB Mathematical Studies SL tutor help you?
Perhaps you do not intend to pursue math-focused studies in college, but this does not mean that you should not seriously consider the course material covered in the International Baccalaureate Mathematical Studies curriculum. Your mathematics course covers a broad range of topics in mathematics, none of which should be written off as being non-major material. The content that you cover will provide you with a number of tools for using mathematics in the normal run of life. What you learn in this class can help you to understand not only the basics of applied math, but also culturally important topics in financial mathematics, as well as sundry topics in areas as diverse as geometry and the basics of integral calculus.
Don't risk doing anything less than your best when the day comes for you to take the assessment for your IB Mathematical Studies course. Contact Varsity Tutors today and ask for help finding the perfect IB Mathematical Studies SL tutor to help you toward IB success. Given the broad range of topics covered in the IB Mathematical Studies curriculum, a personal instructor can provide the guidance needed for navigating the complex nexus of problems facing you. Whether you need help preparing for an exam, grasping particular topics in the middle of a terms instruction, or designing a rigorous study plan to help you prepare for the day of your IB assessment, a personal tutor can help reduce the stress of your mathematics instruction and help you focus on achieving excellence.
Instead of falling prey to the dread of so-called math anxiety, you can work with a dedicated tutor who can help explain difficult concepts to you in a manner that is easily understood. From help with general algebra problems, to practical use of calculator functions and the complexities of probability and function analysis, your tutor can help you achieve confidence in your math studies. These tutors are not only experts in their particular subject material, but also are patient and excellent teachers, ready to help you overcome your particular weaknesses by building on your specific strengths and skills gained through many years of devoted study. In a way, your IB Mathematical Studies course could be considered the summation of your high school studies in math, so your success in this course depends upon having a firm grasp of the many topics you have covered in previous math courses.
Whether you are looking to score highly on an upcoming exam, or you are interested in developing a proficiency in mathematics that can assist you throughout life, a personal tutor is happy to help make these goals a reality. You are able to benefit from a personalized learning experience, where every lesson plan has been carefully constructed in a manner that best suits your goals, personality, and learning style, all while helping you overcome your weaknesses.
Instead of submitting yourself to an impersonal exam preparation course and wasting time studying what you already know, consider a personal tutor who can assess your particular background and needs, and help you to craft the perfect IB Mathematical Studies SL tutoring program for you. With the end of high school approaching, you do not want to waste time studying topics that are not necessary for improving your chances of examination success. Instead, contact Varsity Tutors today and ask us to help you find the perfect IB Mathematical Studies SL tutor in your area. You can efficiently bolster your mathematics skills through in-person tutoring sessions, or by participating in the face-to-face online tutoring courses through the Varsity Tutors live learning platform. Whatever your study preferences are, we can help you find a tutor willing to accommodate them and help you on your path to success.
Recent Tutoring Session Reviews
"We focused on circles today. We talked about how to draw them, and how to identify diameter and radius on graph paper. I talked about pi, and how to use it to calculate circumference and area. We also built on these topics by calculating the perimeter and area of composite figures."
"The student worked on simplifying fractions. He also worked on his assigned worksheet covering numbers and operations, and on singular and plural verbs in Language Arts."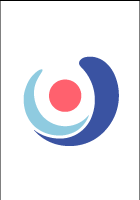 "The student and I reviewed the last chapter of his book(for his final test in school). He is a very bright young man and only had a few minor questions about the material covered. We covered permutations, combinations, mean/median and quartiles."
"The student and I reviewed for his Math final. We went through the study guide his teacher provided and covered some topics in Chapter 1. I asked him to complete the rest of the chapter review and circled additional topics for him to review."
"The student was notably sharp in this session. We started by doing some math dice of arithmetic of whole numbers and greater/less than fraction comparisons. He did really well. We worked on his time skills, first drawing hours and minutes on clocks separately, then writing the digital time from various clock examples. From these we worked on adding 30 minutes. The student stills confuses hours and minutes when adding time, but he did much better. We then worked on word problems, something he tends to get wrong on his school work. I left him with a couple to do on the topics he is interested in. The last few minutes we did a speed round of geometry flash cards and he got them all right."
"For our last session today the student and I completed some practice worksheets in addition to some math games on her tablet (very educational games!) We also talked a little about her summer plans and how to study weekly in the little bits to keep her math skills sharp for the next school year."
"The student and I covered material involving basic theoretical and experimental probability that included finishing 2 homework assignments. She understood the material quite well as it was much simpler than topics covered in the class so far. We talked about the difference between the odds of an event and the probability of that event as well as using combinatorics to figure out more complicated probability questions. Also, we reviewed Venn diagrams that involve using information from 3 sets to discover the cardinality of the universal set. She's doing great!"
"We practiced a lot more of the multiplication and long division with different exercises and practiced skip counting mazes that she seemed to enjoy. She has definitely improved and I can see her improvement."
"We're beginning to hit subjects that the student doesn't remember well at all, which is exciting. In particular, we finished with systems of equations with multiple unknowns. We'll start the next session with this same topic to make sure he hasn't forgotten over the weekend."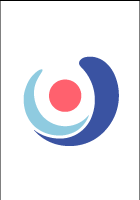 "We continued preparing for his exam, this time we used some more Pythagorean theorem and applied it to finding distances between points. We did a little bit of geometry with rectangles, circles and squares and then called it a day. He picks up topics quickly and he should no problem on his exam."
"The student's Math final is quickly approaching. She had a review packet that covered logs, parabolas, circles, and exponentials. We made it through the entire review packet, so I wrote her a few more practice problems on the topics she had trouble with initially. She is now very confident that she will do well."
"We covered exponential problems, including simplifying complex exponential functions and also solving for x when x is in the exponent (without using logarithms). We spent some time going over extra problems about simplifying complex exponents with the same base in the numerator and denominator."
Call us today to connect with a top
IB Mathematical Studies SL tutor
(888) 888-0446