Call Now to Set Up Tutoring:
(888) 888-0446
Private In-Home and Online IB Information Technology in a Global Society HL Tutoring
Receive personally tailored IB Information Technology in a Global Society HL lessons from exceptional tutors in a one-on-one setting. We help you connect with in-home and online tutoring that offers flexible scheduling and your choice of locations.
How can an IB Information Technology in a Global Society HL tutor help you?
Most courses have a very delineated track, perhaps being concerned with social questions or technological topics. Rarely are areas of study like these combined, but such is the case for the International Baccalaureate's Information Technology in a Global Society course. For this higher-level course, you will be required to cover a wide-ranging array of topics that span all of the major problems and questions that can arise in our contemporary technological culture. In addition, you will also be expected to know the many types of IT systems, as well as their applications to the world of business, healthcare, politics, and various other areas. Preparation for the higher-level exam can be a very difficult affair, requiring you to review of a massive amount of seemingly sprawling interdisciplinary information. If you are struggling to make sense of the material covered in class, don't attempt to navigate through the textbook alone. Rather than running the risk of wasting time trying to make sense of various difficult concepts, consider working under the guidance of an experienced tutor.
By contacting Varsity Tutors today, you can receive assistance in finding a personal tutor who can help you develop a greater understanding of your IT course, as well as help you prepare for exam day. A synthetic course like this one requires an able guide through the many byways of test preparation. We at Varsity Tutors can help you connect with technologists from top-tier schools who also have strong backgrounds in the many ethical and cultural topics that can be examined in this in-depth course. In addition to helping you target the specific material that you need to review, your tutor can help you prepare for the open-ended assessment that will require you to apply your knowledge to complex, new problems that will rigorously assess your skills. By challenging you to integrate your knowledge today, your tutor can thus prepare you for the difficulties of exam day, helping you learn how to write your papers with confidence. In the increasingly global and technological society in which we live, it is critical that you master the synthetic view taught in this higher-level IB course.
Working with a private tutor is an excellent way for you to get the hands-on learning experience needed to succeed in IB IT in a Global Society. Your tutor has the experience necessary to deconstruct difficult concepts, break them down, and explain them in pieces that are easy to understand. Furthermore, as your tutor begins to understand your goals, strengths and weaknesses, personality traits, and learning style, he or she can develop a customizable lesson plan that is best suited for you.
Private lessons are a convenient way to supplement your classroom learning. Your tutor can assist you through in-person tutoring sessions, or can meet you in the face-to-face online tutoring sessions through the live learning platform. Moreover, you are able to decide a study time that best suits your busy lifestyle, and can choose any time during the week, including the weekends. Whatever your learning preferences may be, your personal tutor will be more than happy to accommodate them so that your educational experience is as enjoyable as it is informative.
No matter what your particular college field will be, you can be assured that technology will continue to influence it and could be an important aspect of its development in coming decades. Be prepared for the economy and culture of the future by thoroughly preparing today for your IB exam. Given all the work that you have devoted to this difficult course, you should not want to perform at anything less than a stellar level. Contact Varsity Tutors today and ask for help finding a tutor in your area.
Recent Tutoring Session Reviews
"The student and I worked on Force, Energy, and Kinematics today. He seems to have a good handle on the conceptual portion of these subjects, but should be careful on identifying problems that require each. In addition, his teacher seems to like to use old AP questions, in which one question can require one to use several different concepts by breaking the question up in parts. He should keep in mind that usually the assessment test writers like to make the first 2-3 parts pretty simple (basic definitions, etc.) and go into more detailed/challenging questions later on.

He should review the usage of the equations as well as refresh on the energy equations (potential energy, kinetic energy, etc.), and know when to use each. Also, to keep in mind that energy, work, and force are different values and require different approaches/you cannot equate them to each other without some sort of additional information."
"*This Session: 1)Read "The Importance of Plants" and circled key words to remember details 2)Made a list of strategies we've practiced so far 3)Reviewed lesson 1 vocabulary *Remember: 1)Use your list to help you with your schoolwork and homework reading assignments! 2)Vocabulary "quiz" on Tuesday!"
"The student and I completed two assignments together during our session. These were assignments that he had done in the past before I began as his tutor. I taught him how to solve systems of equations. We went through each problem and I made him actually write out all of the steps. He likes to do work in his head, but I suggested that he write out all the steps so that he can see the step-by-step process later when he comes back to review for the test. He seems to be doing well with these first few assignments. Next week, we have one more assignment to complete and then we are going to start to review for the first test. We will decide if we need more sessions before he is ready for the test, depending on what we get through and whether I feel he has mastered the concepts."
"We began our session going over the reading work I gave my client. The reading work required my client to use the comprehension strategy I taught to complete the retell of the story. My client used the strategy well. I am pleased with my client's success."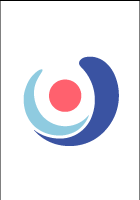 "Today the student and I began the session with a review of vocabulary words. Afterward, we talked about some strategies for the vocabulary part of the test. I helped her review for the Reading Comprehension section. We will continue this more thoroughly in the future. I do want to continue spending less time on vocabulary during each session, since she can review this on her own. Afterward, we did some review on math. She still seems to be having some difficulties with percentages, but we will continue this topic. Afterward, we did a few basic algebra questions, which she performed admirably on."
"We went through the student's material for an online test, reviewed a few of the practice questions from her teacher, and found where the info. would be located in her textbook. Then we took the practice quiz together."
"We began the session by quizzing all of the vocabulary words the student has listed over the course of the tutoring sessions. She has shown remarkable improvement in her knowledge of these words. Then the student took two practice tests in Synonyms and we went over them. The student added new vocabulary words to her list. After that, we reviewed the math homework. Then we went over some strategies that we've practiced during the course of tutoring, and did some practice problems with those strategies from the test prep book and the Algebra I book. I assigned more homework in decimals/fractions/percents."
"We did a practice exam, so we covered lots of topics including proportions, reading charts and graphs, perimeter, and unit conversions. The student is good at geometry and pulling information from charts and graphs. Once she knows how to set up a problem and the method to use for solving it, she is able to do so."
"The student and I reviewed many mathematics topics, from vocabulary to exponents. We spent a bit of time on vocabulary study. I asked her to take 2 pages of a math practice test before our next session."
"The student and I reviewed material that she seemed unsure on with regards to most recent test in Spanish and we began setting a study plan for her final examination. We concentrated on vocabulary phrases and verb conjugations, mainly Condicional and Preterito. She is hopefully bringing her last test to our next session this week, the evening before the final exam, to review what she has not yet totally grasped as well as do a review of the semester's material."
"Tonight, I finished up with the student. We covered differential equations, then the use of the first derivative = 0, use of the first derivative as the slope for the tangent lines, logarithms, exponentials and study skills."
"The student and I began the session by completing lesson 5 in her summer take home Language book. The lesson consisted of getting information from text and answering question. Next, we did the fraction practice lesson made available in the back of her summer take home math lessons book. The lesson consisted of adding up to 3 fractions and finding the common denominator as well as reducing the answer. Last, we did a review of reducing fractions on the white board."
Call us today to connect with a top
IB Information Technology in a Global Society HL tutor
(888) 888-0446