Call Now to Set Up Tutoring:
(888) 888-0446
Private In-Home and Online IB Further Mathematics HL Tutoring
Receive personally tailored IB Further Mathematics HL lessons from exceptional tutors in a one-on-one setting. We help you connect with in-home and online tutoring that offers flexible scheduling and your choice of locations.
How can IB Further Mathematics HL tutoring help you?
If you are in the International Baccalaureate Further Mathematics course, you are likely among the brightest and most advanced students in your age group. Having developed an impressive set of mathematical skills, you are now faced with a number of complex topics in calculus, linear algebra, discrete math, and other advanced mathematical subjects, all testing the outermost limits of your intellectual acumen. When test day comes, you will be faced with a rigorous assessment of these many topics. Be ready for whatever is asked of you by finding the perfect tutor for your upper-level mathematics preparations. Contact Varsity Tutors today to get connected with the IB Further Mathematics HL tutor who's right for you.
For an advanced student, the idea of a tutor might seem a bit unnecessary. However, even the strongest of students can be enlightened by additional guidance -- a personal tutor who can provide an organized and professional analysis regarding your skills and weaknesses. Your instructor can assist you in crafting a targeted program to prepare for your examination day, helping to ascertain which topics you most need to focus on. With the massive amount of complex information to be covered in the short time available to review, the best path to success is that one that most effectively ameliorates the difficulties that you might be having with the least frustration possible. As you review the many topics covered over the course of your class, you will undoubtedly come across concepts that you have forgotten or that have lingering ambiguities. Enlisting the help of an IB Further Mathematics HL tutor can give you the targeted attention to address these key areas of concern.
Whether you need remedial work on various basic operations and concepts or could benefit from targeted assistance in preparing for the rigors of applied problem-solving, your IB Further Mathematics tutor can help you focus your test preparation time in an efficient manner. With the broad array of problems to be considered for your review, personal attention from an experienced instructor may be the most effective way to learn and review material. If your particular difficulties are with set theory and probability, why needlessly spend time reviewing the properties and operations of matrices and geometric equations? Likewise, if you are having trouble with one particular kind of applied problem, why spend time working on the nuts and bolts that you already understand? Your time is precious, and personal IB Further Mathematics HL tutoring can help you make the most of your hours -- thus helping you to achieve your best possible outcome on exam day.
Your IB Further Mathematics HL tutor can focus on any topic that you need to. Their adaptability means you will enjoy flexible lessons that move forward at your speed. They can review assignments and practice problems in order to accrue a set of metrics identifying strengths, weaknesses, and how quickly you are learning. This entire process occurs at your pace, not that of an entire class, and on your schedule. A busy schedule does not force you to miss out, because your instructor can meet at the most convenient time, at the most convenient location for you. If you prefer face-to-face online sessions, you can use our live learning platform to meet with your tutor. Personalized mathematics instruction is at your fingertips!
Given the importance of mathematical expertise, you can't afford to perform anything less than superlatively on the big test. You have worked hard to make it this far in your mathematics studies; show the examiners your mastery of the complex and difficult material covered in this course. Contact Varsity Tutors today to connect with an IB Further Mathematics HL tutor, and begin the journey toward maximizing your chances of exam success!
Recent Tutoring Session Reviews
"We spent a lot of time working on the student's study guide for Algebra 1. He seemed confident with some of the concepts until I asked him to do a few practice problems. However, after we worked through and practiced, he was able to understand and make connections with other topics from the chapters we covered. We worked on factoring three and four term polynomial equations, as well as inequality graphs. We also worked on the formula y=mx+b and how to correctly graph the equation by finding the x-intercept, y-intercept and the slope of the equation. We also clarified his questions with certain methods to use and what would be easier and more understandable."
"Today was our last session of the year. He reviewed for his final. As I told his mother, he is very talented in math, but sometimes makes small mistakes, and his anxiety can get in the way. We have worked on the latter issue."
"The student reviewed combinations, conversions of volumes and weights, time, temperature, and word problems "backing" into the answer. Evidently, the student did not cover combinations during her normal coursework, but grasped the concept quickly."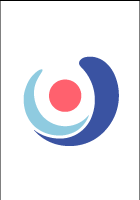 "We reviewed graphing lines from an equation and table. We began to talk about affine transformations: translations, reflections, and rotations. I described how to carry out each transformation visually and mathematically. We also practiced composing several transformations."
"The student successfully completed a worksheet based on calculating areas of various figures. He did well with recognition of the formulas. Overall, a good final session with the student for the academic year!"
"I started with math, going over the topics that we learned in our last session to make sure that the student remembered the concepts and understood how to apply them to different problems. He was doing very well with volume, area and surface area of two and three-dimensional objects. We went over angles, which have been the toughest concept for him. I was very pleased to see that he was doing very well. It seemed as though something finally clicked for him and he was able to recognize angles and answer all the questions I had for him. When I was satisfied that he had mastered this concept we ended our session by reviewing parts of speech and diagramming some sentences."
"The student has his end of the year math exam coming up, reviewing algebra and problem solving. We went over test-taking time management skills, as well as a practice exam for the test. He seemed to grasp the material which included sequences, perimeter/area, exponent rules, and equation manipulation. I encouraged the student to double-check all of his answers. He is a smart kid and I think he will do well on the exam."
"This was my first session with the student. She was very attentive and fun to work with. The class that she was working on is more or less a College Algebra class that gets students ready for Statistics. Right now she is working on combinatorics, which involve the Fundamental Counting Principle, Combinations, and Permutations. We covered the difference between combinations and permutations (order matters!) as well as reviewed some set theory and Venn diagram concepts. This class will be a challenge (especially since it is online), but she seems like she will be able to handle it."
"We spent the session preparing for the student's math final exam, which is tomorrow. We worked through all of her review sheets, focusing on her weaknesses. She did well with factoring and simplifying expressions, though she needed reminders about multiplying by the reciprocal when dividing fractions. The brunt of our focus was on geometry, and we reviewed SOHCAHTOA. We practiced using trig functions, which the student did well with, but she needed some prodding when we found the areas/perimeters of shapes using trig. Finally, we worked on coordinate geometry, finding equations of lines and slopes of perpendicular lines. This had been a weakness before for the student, but she did these questions with confidence. I think she is poised to do quite well."
"Today the student and I started preparing for next year by working out of the 7th grade math book. We reviewed algebraic substitution, order of operations and previewed all of the subjects in the entire book."
"Went through a practice math test, and reviewed the questions the student had trouble with (systems of equations, probability, properties of natural logs, factoring, quadratic formula). Finished and reviewed the organic chemistry chapter in the review book."
"To prepare for the student's college math placement test, I helped him work through two separate practice sets, covering concepts from Algebra I all the way through Pre-Calculus. As we progressed, I could tell that the student was re-remembering many of the concepts whether on his own or with my prompting. The only thing that truly proved troublesome was conic sections, but I think my explanation will help."
Call us today to connect with a top
IB Further Mathematics HL tutor
(888) 888-0446