IB Further Mathematics HL Tutoring Near Me
Private In-Home and Online IB Further Mathematics HL Tutoring Near You
Receive personally tailored IB Further Mathematics HL lessons from exceptional tutors in a one-on-one setting. We help you connect with in-home and online tutoring that offers flexible scheduling and your choice of locations. Varsity Tutors helps thousands of people asking, "How do I connect with the best IB Further Mathematics HL tutors near me?"
100% Tutor Satisfaction Guarantee
At Varsity Tutors, we're committed to connecting you to top tutors capable of delivering an outstanding experience. That's why we provide a 100% tutor satisfaction guarantee.
Looking for "IB Further Mathematics HL tutors near me"? Varsity Tutors can help.
If you are in the International Baccalaureate Further Mathematics course, you are likely among the brightest and most advanced students in your age group. Having developed an impressive set of mathematical skills, you are now faced with a number of complex topics in calculus, linear algebra, discrete math, and other advanced mathematical subjects, all testing the outermost limits of your intellectual acumen. When test day comes, you will be faced with a rigorous assessment of these many topics. Be ready for whatever is asked of you by finding the perfect tutor for your upper-level mathematics preparations. Contact Varsity Tutors today to get connected with the IB Further Mathematics HL tutor who's right for you.
For an advanced student, the idea of a tutor might seem a bit unnecessary. However, even the strongest of students can be enlightened by additional guidance -- a personal tutor who can provide an organized and professional analysis regarding your skills and weaknesses. Your instructor can assist you in crafting a targeted program to prepare for your examination day, helping to ascertain which topics you most need to focus on. With the massive amount of complex information to be covered in the short time available to review, the best path to success is that one that most effectively ameliorates the difficulties that you might be having with the least frustration possible. As you review the many topics covered over the course of your class, you will undoubtedly come across concepts that you have forgotten or that have lingering ambiguities. Enlisting the help of an IB Further Mathematics HL tutor can give you the targeted attention to address these key areas of concern.
4.9/5.0 Satisfaction Rating*
Recent Tutoring Session Reviews
"We spent a lot of time working on the student's study guide for Algebra 1. He seemed confident with some of the concepts until I asked him to do a few practice problems. However, after we worked through and practiced, he was able to understand and make connections with other topics from the chapters we covered. We worked on factoring three and four term polynomial equations, as well as inequality graphs. We also worked on the formula y=mx+b and how to correctly graph the equation by finding the x-intercept, y-intercept and the slope of the equation. We also clarified his questions with certain methods to use and what would be easier and more understandable."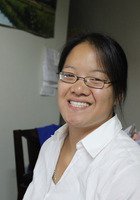 "Today was our last session of the year. He reviewed for his final. As I told his mother, he is very talented in math, but sometimes makes small mistakes, and his anxiety can get in the way. We have worked on the latter issue."
"The student reviewed combinations, conversions of volumes and weights, time, temperature, and word problems "backing" into the answer. Evidently, the student did not cover combinations during her normal coursework, but grasped the concept quickly."