IB Environmental Systems and Societies SL Tutoring Near Me
Private In-Home and Online IB Environmental Systems and Societies SL Tutoring Near You
Receive personally tailored IB Environmental Systems and Societies SL lessons from exceptional tutors in a one-on-one setting. We help you connect with in-home and online tutoring that offers flexible scheduling and your choice of locations. Varsity Tutors helps thousands of people asking, "How do I connect with the best IB Environmental Systems and Societies SL tutors near me?"
100% Tutor Satisfaction Guarantee
At Varsity Tutors, we're committed to connecting you to top tutors capable of delivering an outstanding experience. That's why we provide a 100% tutor satisfaction guarantee.
Looking for "IB Environmental Systems and Societies SL tutors near me"? Varsity Tutors can help.
If you are in the International Baccalaureate program and you want to learn about the myriad ways in which humans interact with the natural environment, you can do so in IB Environmental Systems and Societies SL courses. Whether you want to pursue environmental studies at the collegiate level or simply want to better prepare yourself to become a well-informed citizen in this increasingly global world, IB Environmental Systems and Societies SL can help you explore the causes and effects of pertinent issues through a combination of theoretical and hands-on approaches.
While each IB Environmental Systems and Societies SL course follows a shared core curriculum, the content of each specific class can vary widely depending on the particular topics upon which it focuses its attention. Because of this, it can be notably difficult for students who are fretting about their performance, struggling in class, or preparing for their internal and external assessments to find assistance that adequately addresses their specific academic needs. If you are currently enrolled in one or both of these courses, and you are struggling to make sense of the material presented in the classroom, you should consider working with a private tutor.
4.9/5.0 Satisfaction Rating*
Recent Tutoring Session Reviews
"We discussed what the student had covered so far in class. We reviewed ecological systems. We started discussing chapter 2 of her text. I will make a copy of the syllabus content for her. It is more detailed than the course outline that she received. I will bring some more examples for her to practice on concepts like bio magnification, symbiosis, and formulas she will need to know for the test."
"We talked about the student's upcoming Internal Assessment on assessing water quality using abiotic factors. We covered the essential components of experimental design, discussing how scientists set up experiments. I also provided her with an example of assessing water quality using biotic factors."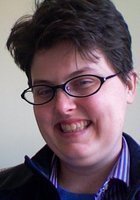 "We used this session to finalize preparations for Exam 4. The student had watched almost all of the lecture videos and had taken notes on these. She also discussed with me her questions she had resolved at the Professor's office hours. After answering some specific questions on genomics and cancer biology, we continued working on answering the questions from the study guide. We talked briefly about methylation and then moved on to a discussion of transcript processing, splicing mechanisms, and alternative splicing. We spent additional time on self-splicing introns, the difference in translation between prokaryotes and eukaryotes, and the how small RNA's regulate transcription and translation. We agreed to meet next week before the final exam. "
Find Test Prep in These Cities
Find Classes in These Cities