Call Now to Set Up Tutoring:
(888) 888-0446
Private In-Home and Online IB Economics HL Tutoring
Receive personally tailored IB Economics HL lessons from exceptional tutors in a one-on-one setting. We help you connect with in-home and online tutoring that offers flexible scheduling and your choice of locations.
How can a tutor assist you in conquering IB Economics HL?
Students who take International Baccalaureate (IB) Economics Higher Level (HL) can expect a rigorous introduction to the field that covers a variety of topics; each of which could be studied for a year in its own independent class. The IB Economics HL class expects you to master each of these subject areas in turn and to synthesize information from each to gain a more comprehensive knowledge of the field. Not only do you have to memorize and retain a great deal of detailed information and complex quantitative concepts, but the course's final cumulative exams test your ability to both determine a correct answer and to back it up with a logical explanation. This can all seem extremely overwhelming to you, especially if outside assistance seems scarce.
Written resources and class-based review each only provides one-size-fits-all instruction that isn't tailored to your particular needs. In fact, it is nearly impossible for a traditional teacher to offer that level of personalization. They may gloss over concepts that you need to work on and focus on those that the class as a whole has exhibited a weakness in. In contrast, personalized IB Economics HL tutoring can help you to bolster the specific skills you most need to improve in order to excel in class and take your final exams with confidence. Many consider private tutoring to be a complimentary education to traditional class-based learning. Private tutoring can help you focus on where you need to improve.
The custom-tailored nature of private IB Economics HL tutoring distinguishes it from other study options and allows it to be as efficient and effective as possible. Varsity Tutors' educational directors can help you connect with the tutor whose experience and skill set best fits your specific concerns and goals. They can do this by helping you craft a student profile that gives potential tutors a chance to assess how and if they can help you in your goals. You can list your course curriculum, testing dates, past scores, weaknesses, and concerns, among other key details. These serve as the basis for your individualized tutoring plan.
Your tutor can consider your current level of economics knowledge and help to identify weak areas or gaps in your knowledge. This may be seemingly impossible to accomplish on your own when dealing with so much material; however, your tutor has a thorough understanding of the course and exam. They likely passed their own tests with flying colors and went on to perform spectacularly in their college economics coursework. Your tutor can create a customized learning plan for your tutoring sessions that addresses just the IB Economics concepts that you have identified as the most challenging. In this way, tutoring focuses on helping you learn the material that is most valuable to your success.
All tutoring is one-on-one, which means that your tutor can address your questions in real-time as they arise, and can offer immediate feedback as soon as you finish an assignment or exercise. The individual nature of your tutoring also means that you can spend as much or as little time on a concept as it takes for you to fully understand it, without having to be concerned about matching your learning pace to that of a class. In fact, you can arrange your sessions in the way that is most convenient to you. If you prefer in-person tutoring, you can meet at home or anywhere else. You can also request face-to-face online tutoring through our live learning platform.
IB Economics HL can present imposing challenges to students. If you're feeling apprehensive about your course or exam, Varsity Tutors' educational directors can connect you with a personal IB Economics HL tutor. Call today to get started on the path toward mastering your course!
Recent Tutoring Session Reviews
"The student has a test in Spanish II on Thursday, so we completed a study guide packet given by his teacher.  We mostly reviewed the vocabulary terms of the chapter and the present progressive tense.  We also discussed strategies for remembering vocabulary and taking the test."
"The student had some difficulty with factoring and finding the zeroes of a polynomial function so we reviewed that at the beginning of the session. Afterwards, we went over the different properties of rational exponents and the properties of radicals.  We worked on problems that practiced these concepts.  We also went over simplifying radicals and adding and subtracting radicals and roots.  We practiced numerous examples that covered these topics.  Progress was good."
"I worked with the student on some science and math problems. She seems to know her material very well and only needs a nudge in the right direction to complete most of the problems.  If I give her a hint or suggestion, she runs with it and does very well.  I think the more problems she sees, the easier and more intuitively the answers will come."
"In our first lesson we discussed general test-taking strategies for the ACT and then focused on the English section of the exam. We went over the English section of the first practice test in the Real ACT prep book and discussed each of the problems she got wrong. We went over general grammar rules and I taught her about the type of typical questions and answers asked on the exam. Overall it was a very successful lesson and I think she now feels more confident about tackling the English section."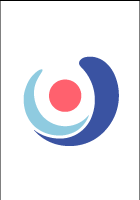 "The student and I continued with ISEE practice questions, specifically focusing on quantitative reasoning. We discussed conversion of fractions to decimals, decimals to percents, and how to calculate percentage. He also completed two reading comprehension passages and answered the questions with 100% accuracy. He was very focused and cooperative throughout the session. We plan to meet again next Monday."
"Today the student and I began by adding the next installment of his story, writing a paragraph before moving on. We talked about different graphic organizers, and I illustrated a few examples for him. He says his primary difficulty with writing is "coming up with ideas," so after that we planned out sample paragraphs with the organizers, crafting two more paragraphs before the session was done."
"The student and I did the small review sheet for his test tomorrow and briefly went over some trig for the new chapter. The review sheet was on probability and was pretty easy so he took to it quickly. There was joint probability, simple probability, and permutation/combinations."
"In our final session we spent a large portion of the time reviewing the math portion of the exam. We went over a lot of math practice questions, both multiple choice and short answer. We also spent some time on the reading section, focusing mostly on the passage-based reading questions."
"The student and I reviewed another homework assignment that covered calculating cost differences between three pizza stores. We found the lowest cost per slice of pizza between the stores."
"Continued review of math concepts, including algebra and geometry. The student is quick with some mental math and estimations, but since it's been a while since she has needed to use more abstract algebraic concepts, we are working on getting her up to speed in terms of the terminology and notation."
"She worked on subtracting four numbers. She is doing well, only making minor mistakes when subtracting. We also worked on multiplication and making and reading a bar graph."
"Session started with reviewing the student's work on Module 6 since our last session. He had made great progress and it was nearly complete. JavaScript functions were in tact and he had a basic color scheme laid out. We proceeded to look at CSS modifications and an appropriate color scheme for an elementary math page, to make it appealing to young students. He talked through some ideas he'd had and I gave him a few resources as ideas to implement as well, such as the border-radius CSS function to give the buttons a modern rounded-corner look, consistent with most web pages today.

We finished up by discussing the details of Project 7, his extra credit project coming up. I gave him some resources to look into and he will be getting back to me as he starts to move forward and implement his ideas. We scheduled our next meeting for Saturday."
Call us today to connect with a top
IB Economics HL tutor
(888) 888-0446