We are open Saturday and Sunday!
Call Now to Set Up Tutoring:
(888) 888-0446
Private In-Home and Online IB Design Technology SL Tutoring
Receive personally tailored IB Design Technology SL lessons from exceptional tutors in a one-on-one setting. We help you connect with in-home and online tutoring that offers flexible scheduling and your choice of locations.
How can IB Design Technology SL tutoring help you?
Whether in science or business, every professional undertaking is a process, requiring lots of ingenuity, thoughtful design, and careful consideration of the planning and implementation of desired projects. The standard level IB Design Technology curriculum helps you prepare yourself for creating and evaluating such projects by challenging you to understand the complexities that are attendant upon every step of the process of bringing a new product to market, or at least into conventional production. From the initial steps involved in inventing a new product to the consideration of materials and the complexities of interface design and evaluation, this course can provide you with a rigorous introduction to many topics that could be very useful in your future studies. Whether they take you to the business world or elsewhere, you will get use out of the information you learn.
Finding assistance for such a course can be quite challenging, but Varsity Tutors can help you connect with IB Design Technology tutoring all across the country that can help you master each concept covered in your particular IB course. An accomplished tutor can help you to review the course's core material as well as the specific design topics it covers. You can collaborate with your instructor to craft a tutoring plan that addresses each skill and area of knowledge in which improvement could benefit your performance. The review that you need to undertake for this course is rigorous, and a personal instructor may be the perfect resource for helping you focus on the specific trouble areas you need to hone before test day. Given the wide variety of covered topics concerning the technologies and processes involved in design in each IB Design Technology SL course, it is particularly necessary to find such guidance to help you make the most of your review time.
There are numerous benefits to hiring a private tutor. You can work at your own pace when you have a tutor. In the traditional classroom setting, there isn't time for the teacher to stick to one topic until every student understands it. Your tutor will work with you on concepts until you have a firm grasp on them. You can schedule tutoring sessions to work around your busy schedule. Tutors are flexible and can meet you in person in the comfort of your home or any public location of your choosing. Additionally, there is a face-to-face online tutoring option for those who do not wish to leave their home. You don't have to wait in line after class to ask questions, only to be rushed because of the lack of time between classes. Your tutor will be able to address all of your issues and concerns on time. You will learn numerous vital study skills that will allow you to succeed in all of your future courses as well as this one. Your tutor will help you set goals and objectives, not only for your current academic endeavors but your future ones as well. Then your tutor will help you come up with a foolproof way to make sure you reach these goals now and in the future.
Help ensure that you can show your prospective post-secondary institution that you have the foundation to succeed in this critical aspect of contemporary business dynamics and economic education. You are already considering the possibility of hiring a tutor. Why not let Varsity Tutors take some of the pressure off of your shoulders? Contact Varsity Tutors' educational directors today and let us help you find the IB Design Technology SL tutor you need to set up a strong foundation for future academic endeavors in this field.
Recent Tutoring Session Reviews
"*Practice SAT Scores: M - 420, CR - 380, W - 460, Cumulative - 1260
*Comments: On this test, student did a better job of "attacking" the appropriate number of questions
*This Session:  Math Concepts Review and Practice:
1)Fractions,
2)Rates, Ratios, and Proportions,
3) Roots,
4)Inequalities,
5)Mean, Median, Mode,
6)Geometry Review:  Lines and Angles, Triangles, Circles, Coordinate Geometry
*Assignment:  
1)Math Practice Sets
2)Continued Vocabulary Review
3)Brainstorm for SAT essay topics"
"Today we worked through more problems from a review for her final she has next week. The material covered: graphing inequalities, solving inequalities algebraically, problems with varying inversely, directly, and jointly, finding the discriminants of functions, finding the domain, range, maximums and minimums of functions, and determining increasing and decreasing intervals of functions. The student seems to still be understanding the material and I think should do well on her final. Some good news, on her last test she made a 92!"
"Talked about Molarity/concentrations and how to approach these problems. Went over and did his work involving these and focused on going through the setup. Created note cards on definitions and equations he would need for this section, then did practice problems involving Molarity."
"The student and I studied for her test tomorrow. We mostly practiced long division and synthetic division. The student is going to practice inequalities a bit more at home tonight. I think she is very prepared and should do really well!"
"The student and I started off another lesson with a math review. This time, I was trying to test whether she had been absorbing our review on percents, which she's had a lot of trouble with. She still demonstrated some difficulties, but I think we had a breakthrough, when I tried another method: equations. This also segues quite well into the next thing I wanted to review with her: forming equations. We also reviewed her vocabulary words. We took some time and studied them together. At the end of the session, we went over her previously-done reading comprehension homework, and I assigned her a bit more reading for Thursday."
"We covered solving word problems with multiple variables and worked with fractions, division, and adding and subtracting variables and equations. We also worked on area, perimeters, and creating equations from geometric situations. We covered a lot of material today; The student was attentive and picked up a lot of new information."
"Together we wrote an introduction for his essay on Animal Farm and outlined the remaining parts of the paper. We also discussed how to find and cite quotations to support his main ideas."
"The student and I worked on corrections for a past test he had and reviewed his homework for introduction to matrices. We went over what he missed on the quiz and it was a few simple addition/subtraction errors. The harder problems he missed we went through extensively. We went over a maximization problem, which he solved and understood. We did the bonus problem and finished by going over what he can expect to see from matrices in the next week."
"The student and I went over some complicated triangle proofs in conjunction with transversals again. She seems to be making very good progress in working through her proofs with triangles."
"The student and I began working on the science portion of the exam. I taught her about the different types of science questions, and we also reviewed the principles of experimental design and methods for determining data trends. I also taught her a strategy for approaching science passages. In the second half of the session, we began reviewing basic arithmetic principles such as math vocabulary terms."
"We continued our preparation for the ERB. The student excels at the math and visual components of the test. We need to continue to work on the vocabulary, similarity, and general knowledge sections of the test."
"The student completed a practice SAT and we scored it and went over his mistakes. He made a 700 in English and a 650 in Math. He wants a perfect in English by the end of the summer, so he knows he needs to put in work. We talked about allocating time for the essay portion, as he was quite short on time in his first run-through."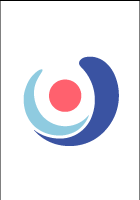 Call us today to connect with a top
IB Design Technology SL tutor
(888) 888-0446