We are open Saturday and Sunday!
Call Now to Set Up Tutoring:
(888) 888-0446
Private In-Home and Online IB Design Technology HL Tutoring
Receive personally tailored IB Design Technology HL lessons from exceptional tutors in a one-on-one setting. We help you connect with in-home and online tutoring that offers flexible scheduling and your choice of locations.
How can an IB Design Technology HL tutor help you?
The Higher-Level IB Design Technology course provides students with a rigorous and broad introduction into a number of critical aspects of product design, manufacturing, and testing, thus helping them learn to participate knowledgeably in the dynamics of contemporary economics. The IB Design Technology HL course track requires a rigorous amount of work not only in learning the core content of the curriculum, but also in mastering the specific topics covered by your particular class. It might seem impossible to find help for this course and its cumulative exam papers, given the specificity and detail of study you're expected to undertake, especially considering the broad range of topics across the pipeline of product design, production, and testing. However, custom-tailored IB Design Technology HL tutoring can help you do so. Varsity Tutors can help you connect with the perfect instructor to help you understand the particular topics covered in your class, in addition to the core requirements of your studies in design technology.
Whether your course focuses on a specific field like textile manufacturing or electronics, or is concerned primarily with the many aspects of designing products for human users and their various needs, we can help you find the ideal tutor. You can work with a teacher knowledgeable about the details of your class, and who can help you to focus on just those aspects that are pertinent for your IB exam papers. Given the breadth and scope of the material covered in the higher-level IB Design Technology curriculum, it can be quite difficult to prepare for your IB papers, which test both your objective knowledge as well as the critical analysis skills gained throughout the course of your studies.
Instead of risking letting any gaps in your knowledge go unaddressed in your preparation, work with a personal IB Design Technology instructor to help ascertain your strengths and weaknesses and focus your study time wisely and effectively. Your IB Design Technology HL tutoring sessions can be directed and focused in a way that is simply impossible in a classroom environment, allowing you a significant advantage in your educational pursuits. Rather than having to cover a curriculum designed for a class full of people, your tutor can assess your skill level and take it from there, assessing your progress along the way. Flexible scheduling is another benefit. If you have a class or job, it can be hard to fit in another item. Your tutor will let you get around this by scheduling sessions around your obligations, and at a location that best suits you. Meet at library, cafe, or your own home! You can even request to meet your tutor for face-to-face online sessions using our live learning platform.
No matter what topics you are struggling with or how busy your daily schedule is, you don't have to miss out on help needed to master your studies. You may be given assignments, quizzes, or even homework. These are to supplement the individualized help you get each session, and can help your instructor see how much you are learning. Moving faster than expected, or a little under the target? The tutor can adapt their lessons accordingly to compensate for your fast-paced learning or re-structure a previous lesson so you can better understand a topic you're stuck on. No classroom teacher has the opportunity to be so accommodating.
The skills that you gain during your design technology studies could be critical in your future post-secondary schooling, as well as in any potential career with a focus on science, service, or manufacturing. Contact Varsity Tutors' educational directors today to help set a firm foundation for that future by connecting with a personal IB Design Technology HL tutor who can help you excel in your course!
Recent Tutoring Session Reviews
"We went over fractions. The student figured out the numerator and denominator of different problems. He also did well with the word problems including fractions and parts. He read about the Star Spangled Banner and the Declaration of Independence. He did well on comprehension. He is very good at figuring out addition and subtraction double digit problems in his head. He is getting better at multiplication. I just would like to see him be a little more confident with multiplication. He is a very mature and kind person. He is patient with tutoring even though he sees everyone else playing."
"We covered all of chapter 4 during this session. It had 12 sections, and the student seemed to have mastered them all. We went over study strategies as well. His final was today (12.16) so I believe he did very well. His parents want me to return on Tuesday and keep him ahead before classes begin in January."
"First meeting with client. Discussed at length student's study habits and tutoring needs. Future sessions will be devoted to reinforcement of math, reading, and writing skills, as well as test preparation and note-taking strategies."
"First, we continued to work with reading and determining molecular shape from a mass spec graph. We started to review the material covered previously in class, starting from the beginning of the book. We managed to get through chapters 1-4, summarizing the important concepts from these chapters that are built on in further chapters."
"Met with the student again to discuss progress on the maze solver program. We are able to get the program moving but it still runs into problems with running out of bounds and retracing its steps. It's very easy to find counter examples that will break the program, so she has to create contingency cases to deal with that or make the program more robust."
"We focused on reviewing the student's summer packet, but also covered a little bit of new material. She is great about taking the initiative in looking for help. I'm very impressed that she wants to continue to work ahead during the school year."
"I helped the student through her geometry coursework, which included performing reflections of coordinates and shapes through different lines, including the x-axis, the y-axis, the point of origin and the line y=x. She was able to use the different formulae to perform the reflections. We also reviewed her biology coursework and went through the process of photosynthesis. After the session, the student was comfortable with the concepts but will have to memorize the geometry formulae and photosynthesis equations for her class."
"A video chat facilitated the tutoring session. We went over two files he sent me earlier in the week: a quiz and a worksheet dealing with Substitution reactions, Grignard reactions, more synthetic route questions and fill in the blank (reagent, starting material, product, etc.). There was also some discussion on the differences between similar reagents (NaBH4 vs LiAlH4). The plan is to meet 1x more (likely, this Saturday) before her final exam. We will be going over a 3rd document she had shared with me."
"The student and I went over the writing section today. We discussed the major grammatical mistakes found in the improving sentences section and the identifying sentence errors section. We also looked at the improving paragraphs section. The student did extremely well and answered almost every question on the practice sections correctly. We ended the session by talking about the essay. We went over what a 6 essay sounded like and how to prepare your own after reading the prompt.  "
"The student discussed his book "Roll of Thunder, Hear My Cry". We covered key points in chapters 5 and 6. He will start work on his book report next week. The student also read essays 1-3 from Section 2 of his reading comprehension workbook. He will read essays 4 and 5 for our next section. He also worked on math. We checked his homework, then practiced multiplication, division, subtraction and addition of 4 addends. He will work rows 4 and 5 (total of 10 problems) on page 1 of his workbook."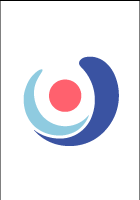 "We continued with more advanced U-substitution, where we have to define U ourselves and sometimes use double-U / W-substitution. These problems are considerably more difficult than the beginning U-substitution problems, but we will continue to work on them"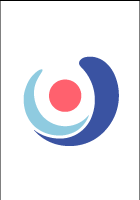 "We covered organic chemistry topics relevant to the assessment. I took note of the student's prior assessment score as a reference point for future progress. I left him to review the material we covered, from nomenclature through aromatic compounds. The student was receptive to my instruction."
Call us today to connect with a top
IB Design Technology HL tutor
(888) 888-0446