We are open Saturday and Sunday!
Call Now to Set Up Tutoring:
(888) 888-0446
Private In-Home and Online IB Computer Science HL Tutoring
Receive personally tailored IB Computer Science HL lessons from exceptional tutors in a one-on-one setting. We help you connect with in-home and online tutoring that offers flexible scheduling and your choice of locations.
How can IB Computer Science HL tutoring help you?
The International Baccalaureate (IB) program offers rigorous coursework and assessment in Computer Science for upper-division students through the IB Computer Science Higher Level (HL) curriculum. You may choose to take this course as part of the Group 4 Experimental Science subject category. If you are applying to post-secondary programs, completing this course program can provide a great way to demonstrate to colleges that you have attained the level of preparedness necessary for success in a college-level coursework.
Coursework in IB Computer Science HL is based on standards set by the corresponding, internationally-recognized IB syllabus. It is designed to introduce you to the principles of algorithmic thinking and computational problem-solving for use in today's highly technological global environment. The course prioritizes computational thinking abilities in favor of fluency in a specific programming language, although knowledge of the syntax of a programming language such as Java is necessary for some portions of the comprehensive assessment that concludes the course. In a course as demanding as IB Computer Science HL, you may benefit from the one-on-one guidance of a private tutor. Varsity Tutors can help you connect with a reputable tutor who can help you develop strong skills in the course.
With Varsity Tutors, you work alongside educational directors to create a personal profile. This profile can give potential tutors the chance to view your information and determine how they can best help you. Your profile can include details like your schedule, strengths, weaknesses, testing dates, past experiences in the area, and more. These are valuable pieces of information that your tutor can use to quickly evaluate how well they can help. Once they speak with you, your tutor can work with you to create an individualized tutoring plan that keeps you on track to perform well, both in class and on the exam.
An experienced tutor can provide instruction for the course and the exam. With in-home, private tutoring, as well as face-to-face online tutoring, you are in control over what topics you explore most deeply. In many ways, the instruction provided by a tutor complements classroom instruction. Whereas classroom instruction surveys major topics in a manner intended to be understood by a group of students, private tutoring allows you to focus on the topics that are most challenging to you, using methods designed specifically to fit your individual learning style. IB Computer Science HL tutoring can help you master any and all course and exam topics, including system fundamentals, computer circuits and organization, number systems and numerical representations, networks, data structures, recursive methods, computer simulations and models, principles of object-oriented programming; databases, and file systems.
A tutor can not only help you master the principles of computer science, but can also prepare you for the timed aspect of the test, drilling timed practice exercises so that you can learn how to pace yourself appropriately on test day. They can offer valuable test-taking suggestions and tips that can allow you to spend less time on each question, as well as how you can quickly assess a question and its intent. These can be implemented on other future standardized tests as well.
With IB Computer Science HL tutoring, you can come to recognize what the IB test-makers are really testing with each question and what the test-graders are really seeking when reading your responses. Learning from an instructor who has previously excelled in these areas can help you gain the skill to provide answers that are eligible to receive the most points possible. Want to learn more about the specific IB Computer Science HL tutoring options available in your area? Just contact Varsity Tutors educational directors today!
Recent Tutoring Session Reviews
"The student is preparing for a test.  We reviewed the chapter summary and exercises in the chapter on logs and ln.  She is very good in math and I'm sure she'll do well tomorrow as she quickly grasped all concepts and the applications."
"Today we covered kinetics, reaction rates, factors that can increase or decrease reaction rates, and laboratory techniques used to measure rates of reaction. We worked on the concepts and problems both in the chapter and in the back of the chapter. We also reviewed chapters 2 through 6, as the final exam for Chemistry is next Tuesday."
"The student and I did sample SAT questions today. She showed marked improvement in the critical reading section, so we focused mainly on writing. We discussed the semicolon and its uses, as well as logical arrangement of ideas within a sentence."
"The student and I covered his final Precalculus lesson, regarding applying derivatives to find velocity and acceleration. Just as in our last session, the student seemed to have no trouble at all understanding and applying the concepts involved, not even the new process of taking second derivatives. We then finished up his test review. So except for the final itself, he is finished with his course! Next time we'll begin reviewing for the aforementioned final exam."
"Today, we worked on the weekly essentials for 6th graders. This means that the student has the opportunity to work at a higher level than her current one. She did have some initial difficulty with the problems, but once they were broken down, she performed really well. She was able to comprehend the problems and I have faith that she will continue to do well."
"I worked with the first student on math and history. We were preparing for a few tests. We worked on reviewing the Golden Goblet, his English book, and then went over all his history terms for his test he had on Thursday. We also looked at and worked on memorizing his linking verbs. With the second student, we spent our time going over pre-calculus. We primarily reviewed how lines are graphed and worked through more inverse functions."
"This was the first session with the student and she was delightful to work with. We started a chapter book which she had shown interest in, and has read a few other books in the collection. We read about two chapters and I was impressed with her ability to grasp and understand what the story was about while reading through. There is still a struggle with her b's and d's though, so we will start incorporating some exercises with those for the future."
"Biology: We went over Punnett squares for his test tomorrow. He has a good understanding of the material. We also started reviewing for his Biology final. We went over chapter one."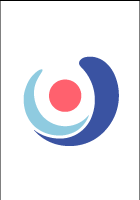 "We reviewed and practiced what we have covered: students now are able to speak numbers from 1 to 11; they are able to understand ''Hello, how are you'' ''What's your name'' ''Where are you from'' ''Where are you'' ''Who are you'' ''What's this'' ''Where is Tiger'' ''Stand up please!'' ''Sit down please!'' ''Let's go.'' ''Let's go home.'' ''Let's go to school.'' We learned more food words like ice cream, chocolate; body parts like tooth, teeth, foot, feet, knee, face; animal words like pig, sheep, mouse; and others nouns like radio, book, pen, pencil, and crayon. Introduced the concepts of ''when'', ''you (plural)'' and sentences like ''do you understand''

Students are able to speak sentences like ''We like ice cream.'' ''I play ball.'' ''You have pizza.'' ''We eat fish.'' ''John is a big boy.'' ''Jane is a good girl.''"
"The student and I reviewed his Chapter 4 physics homework and then launched into the Geometry Chapter 1 test. I want to check on some concepts with quizzes before we charge into Chapter 2."
"We reviewed Sentence Completion strategies and I showed the student how to use an online learning platform to do SC completion problems on his own. I then showed him, with his father's approval, how to look up school rankings for his current two academic interests, accounting and sports management (bookmarking those sites). I also showed him how to look up the average SAT scores and GPAs for the schools he might be interested in."
"Math scheduled today; having looked over the math sample paper, I was able to identify mathematical weakness which is really a function of the student not yet having been taught some fundamental algebraic concepts. There is a clear need for some intensive study here. We worked on fractions and equivalence, ratio and equivalence, scale to ratio conversion, proportionality (comparing two ratios), solving proportions. Then we backtracked to order of operations and evaluating expressions (including ratios in quantities becoming a fraction of any whole) and continued by looking at one-step, two-step, even three-step solutions to equation. As the lesson drew to a close, the student was able to see the relationship between these topic areas and it helped him auto-correct some of his test errors. I left him homework of ten questions on the topics covered today, for next Thursday."
Call us today to connect with a top
IB Computer Science HL tutor
(888) 888-0446