We are open Saturday and Sunday!
Call Now to Set Up Tutoring:
(512) 299-3388
Private In-Home and Online Chemistry Tutoring in Hutto, TX
Receive personally tailored Chemistry lessons from exceptional tutors in a one-on-one setting. We help you connect with in-home and online tutoring that offers flexible scheduling and your choice of locations.
Recent Tutoring Session Reviews
"The student and I went over the second part of his review packet, and spent a lot of time on related rates. Setting up a problem so that he had all the knowns and unknowns laid out was made a priority."
"The student and I discussed her assessment exam from Tuesday.  She explained to me the parts that were difficult from the test.  She did not have homework so we were able to spend the time reviewing past concepts.  We worked most of the time on solving inequalities.  Then, we worked on factoring.  She is able to complete the problems flawlessly."
"The student and I had a session today that I think went very well. She completed her assignment of a timed practice test and we corrected problems that gave her trouble during the first half of the session. After correcting the sections she had taken, I had some material prepared to work through her questions about domain, range, and geometry. Overall, I believe the session was very productive and it greatly helped me identify some new math subjects to work on with her in future sessions."
"We focused on the math section of the SAT, using actual problems and going over strategies to solve them.  We worked on setting up proportions with relation to word problems and some algebraic manipulations."
"The student and I had a great first session!  I am very confident about her potential progress (her test is in June).  We mostly talked about what she's been doing, what she knows, and what she can expect in the coming weeks.  For Spanish, that means going over verb tenses, object pronouns, pronunciation, awkward constructions, and English-free conversation practice.  We will be continuing with these same concepts next time.  For Literature, that includes literary periods, regional literature, and genre review.  We analyzed one of the passages out of the SAT book.  We will continue with the book more next time."
"Today we reviewed the student's geometry worksheet and started to look at his next assignment.  We also reviewed chemistry and talked about how to proceed for the next 6 weeks.  We had a face-to-face meeting on Tuesday evening and have been communicating via e-mail and phone over the weekend. He has become more proactive with asking questions and seeking help."
"The student and I started talking about the placement test. We talked about the differences in the test and in the scoring. We went through a practice science section so she could see what that would be like. On the science section she got around a 27. I think that she will do very well on the test."
"We covered the Science, Reading, and Mathematics sections of the ACT in this session. We first took the Science Practice Test 3 and went over the answers she got wrong on this test to help her understand the science section better. She then took part of the Reading Practice Test 3, focusing on the Social Science and Humanities passages which she finds difficult. We then worked through math problems in the math section of Practice Test 4 together and discussed how to solve any problems she found difficult. Overall, we covered a lot of topics in this session and I can see her improvement in these different areas, particularly the math section."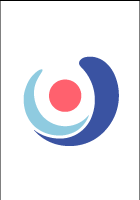 "Talked about labor and capital markets. Went over worksheets that covered monopolies, and other aspects of the labor market. We also talked about how firms choose how many workers to hire, and how they minimize losses or maximize profits."
"Reviewed sight words and went them over until he could read all the words in preparation for a test. Did a fluency check on a passage from two weeks ago, showing improvement to 76 wpm. Reviewed vocabulary from "World Holidays" and the student read the story by himself. Answered comprehension questions with 100% accuracy. Reviewed phonograms /ew/ short and long /oo/, /aw/ and /al/. Introduced vowel teams /ee/ and /ea/."
"The students prepared for their school's standardized testing which goes well with the reviewing for the SAT. They worked on quantitative reasoning with comparisons, extensions/generalizations, problem solving, measurements, probability, and analysis."
"The student and I reviewed an essay she had recently received a grade on. Because she wasn't happy with the grade she was going to re-write it. We then worked on ACT prep."
Nearby Cities:
Thousand Oaks Chemistry Tutoring
,
Helotes Chemistry Tutoring
,
Leon Valley Chemistry Tutoring
,
Converse Chemistry Tutoring
,
Scenic Oaks Chemistry Tutoring
,
Universal City Chemistry Tutoring
,
Schertz Chemistry Tutoring
,
San Antonio Chemistry Tutoring
,
New Braunfels Chemistry Tutoring
,
Seguin Chemistry Tutoring
,
Cibolo Chemistry Tutoring
,
Lakeway Chemistry Tutoring
,
Boerne Chemistry Tutoring
,
Fair Oaks Ranch Chemistry Tutoring
,
Bulverde Chemistry Tutoring
Nearby Tutors:
Thousand Oaks Chemistry Tutors
,
Helotes Chemistry Tutors
,
Leon Valley Chemistry Tutors
,
Converse Chemistry Tutors
,
Scenic Oaks Chemistry Tutors
,
Universal City Chemistry Tutors
,
Schertz Chemistry Tutors
,
San Antonio Chemistry Tutors
,
New Braunfels Chemistry Tutors
,
Seguin Chemistry Tutors
,
Cibolo Chemistry Tutors
,
Lakeway Chemistry Tutors
,
Boerne Chemistry Tutors
,
Fair Oaks Ranch Chemistry Tutors
,
Bulverde Chemistry Tutors
Call us today to connect with a top
Chemistry tutor in Hutto, TX
(512) 299-3388