We are open until 8pm!
Call Now to Set Up Tutoring:
(310) 617-6847
Private In-Home and Online French Tutoring in Huntington Beach, CA
Receive personally tailored French lessons from exceptional tutors in a one-on-one setting. We help you connect with in-home and online tutoring that offers flexible scheduling and your choice of locations.
Recent Tutoring Session Reviews
"Explained trig derivatives in terms of product and quotient rules, worked the assigned problems that the student couldn't do in her head, practiced the chain rule, and introduced implicit differentiation."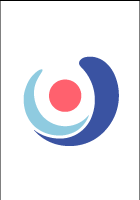 "Discussed Oedipus the King and North by Northwest to create a thesis that was arguable and clear for English class. Discussed a bit of the Italian Renaissance, but mostly the time was spent analyzing Sophocles and NxNW."
"Since the student had an exam this Wednesday, he wanted to review for his exam. The chapters that were going to be on the test covered things such as applications of trigonometry, polar coordinates, and vectors. We breezed through the applications chapter because it was mostly word problems as well as the law of sines and the law of cosines. The vector chapter focused on word problems a lot, specifically forces and other connections to physics."
"We went through his practice test- the physical sciences section. We went over his current test taking strategies and how to improve them. The student is very smart. He took a timed practice test recently. His homework for the weekend is to take another practice test much more slowly, and to even take it open-book. The reason that I advised him to do this is because I think this will teach him how to work through the questions properly while calm. He is also going to memorize a few equations and values that we identified."
"Today we worked on how to write a good SAT Essay.  Over the course of the two hours we worked on brainstorming three ideas, writing out detailed notes on them, and then attempted to anticipate opposing arguments and integrating them into a complex interpretive thesis.  At the end of the session we looked at an example of a level 6 essay and the rubric necessary to achieve that level.  Also, we reviewed the student's essay and gave it a level 5.  This is with all of the supporting elements of an hour-and-a-half of time, the use of a laptop instead of a pencil and paper, and, lastly a tutor asking challenging questions to deepen and broaden her argument.  Each week we will take away these support structures and get her writing time down to twenty-five minutes with paper and pencil.  "
"Today we went over the student's biology project. We covered the animal cell and discussed all the major organelles. For the project we made a rough draft that described the function of each organelle, as well as provided real-life analogies to each one."
"The student worked on subtraction of four and five digit numbers. She is doing pretty well on those, but we will be working on knowing what number to borrow from. We also worked on multiplication of bigger numbers, which she is doing wonderfully on as well. She is also working on addition and division word problems."
"The student is more fluent while singing in Spanish. We're still working in comprehension and conversation about his favorite song. We played card games to practice conversations."
"I gave both students a short exam to determine what level they are currently at. This is our first session so no progress yet. Both the students were struggling with the difference between masculine and feminine in a sentence or phrase. I left them with some hand-outs and did assign them to bring something next session. The students were excellent, very bright."
"I gave the student a vocab quiz covering some of the words we've read, and I was very impressed that she answered all of the questions correctly. We reviewed numbers, days of the week, and months of the year, then worked for the majority of the time on practicing kinship terms. I told her she would have a quiz on the kinship terms next week, and a quiz on the numbers, months of the year, and days of the week. She didn't seem overwhelmed at all by the thought of having two quizzes in one week, and I've noticed that her confidence seems to be going up consistently every week. I commented to her mother that once she has a strong base in vocabulary, we will start working on verbs."
"The student and I worked on flashcards for Spanish homework. We reviewed chapter vocabulary terms and the verbs ser and tener in the present tense. We wrote sentences describing family members using vocabulary terms learned."
"Today was a good session as always. We continued with the end of chapter 7. It's growing increasingly more challenging, so we've decided to adjust the lesson plan a bit. I'd rather stop where we are, and start the review from here. I want him to feel strong with everything we've learned thus far, before we continue on. I'm going to try and find or create some tests that the student can take during our sessions. If nothing else, it will let him know what he needs to practice more with."
Nearby Cities:
Malibu French Tutoring
,
Pacific Palisades French Tutoring
,
Oxnard French Tutoring
,
Woodland Hills French Tutoring
,
Santa Clarita French Tutoring
,
Thousand Oaks French Tutoring
,
Simi Valley French Tutoring
,
Ventura French Tutoring
,
Camarillo French Tutoring
,
Moorpark French Tutoring
,
Santa Paula French Tutoring
,
Agoura Hills French Tutoring
,
Calabasas French Tutoring
,
Port Hueneme French Tutoring
,
Fillmore French Tutoring
Nearby Tutors:
Malibu French Tutors
,
Pacific Palisades French Tutors
,
Oxnard French Tutors
,
Woodland Hills French Tutors
,
Santa Clarita French Tutors
,
Thousand Oaks French Tutors
,
Simi Valley French Tutors
,
Ventura French Tutors
,
Camarillo French Tutors
,
Moorpark French Tutors
,
Santa Paula French Tutors
,
Agoura Hills French Tutors
,
Calabasas French Tutors
,
Port Hueneme French Tutors
,
Fillmore French Tutors
Call us today to connect with a top
French tutor in Huntington Beach, CA
(310) 617-6847