Call Now to Set Up Tutoring:
(888) 888-0446
Private In-Home and Online HSPT Math Tutoring
Receive personally tailored HSPT Math lessons from exceptional tutors in a one-on-one setting. We help you connect with in-home and online tutoring that offers flexible scheduling and your choice of locations.
How can a tutor help your child master the HSPT Math?
The HSPT Math section is a challenging forty-five minute, sixty-four question assessment given to students looking to apply to private Catholic high schools, and is meant to evaluate the mathematical skills and capabilities they have gained up to this point in their educations. This section of the High School Placement Test covers a great range of topics and many families place high stakes on the outcome of the entire assessment, which can lead to stress and anxiety for students. If your child is taking the HSPT and is unsure of their mathematical abilities, HSPT Math tutoring can help ready them for this test.
From reinforcing the academic skills necessary for success to teaching standardized test-taking strategies to help with difficult questions, a tutor can work to help your child feel confident and prepared on test day. Varsity Tutors can help you connect with a one-on-one HSPT Math tutor who will help your child. Is your child struggling with basic geometry? Do they have trouble identifying what mathematical operation is necessary to solve a certain kind of word problem? HSPT Math tutors can provide assistance with whichever subjects your child finds challenging, helping them to sharpen their academic skills in a targeted manner. Such custom-tailored assistance can help your child gain a solid mathematical foundation upon which they can rely during the HSPT Math section.
The first step to success on the HSPT Math section is having strong academic skills. Your child's tutor can help them better understand each and every subject area tested on the HSPT Math section. By customizing your child's instruction to focus direct attention on those topics that cause them the most anxiety and frustration, your child's tutor can make study time more effective than any classroom review. Even for academically gifted students, the HSPT can pose a set of unique challenges that can mask your child's true intellectual abilities. Almost inevitably, your child will run into a problem that gives them particular difficulty even if their math skills are sharp.
HSPT Math tutoring can help your child acquire useful test-taking strategies that can be used to approach difficult questions on the HSPT Math test. Combining a strong mathematical repertoire with the ability to implement strategies that can clarify problems and reduce the time spent on questions can help boost your child's performance. Varsity Tutors can help you connect with a tutor who is dedicated to providing convenient, individualized HSPT Math tutoring. Your child's tutor will be devoted to devising learning plans that specifically address their objectives and needs. Lessons are never standardized, but rather molded to fit your child's strengths, weaknesses, and concerns.
When your child and their private tutor first meet, a thorough assessment will be conducted to see exactly where they stand in the subject. The tutor will then craft a plan to strengthen your child's mathematical skills. Quizzes and homework assignments will provide ample practice and enable the instructor to gauge your student's progress. Any trouble areas will be patiently addressed, rather than rushed through or skipped to accommodate an entire class. Better yet, their flexibility enables your tutor to meet at a time that is most convenient for you and your child. A full schedule of classes and extracurricular activities does not have to hinder your child's performance in mathematics. Meet in person at home or another comfortable location or face-to-face online so your student's math proficiency can be maximized in time for the exam.
If your child is preparing to take the HSPT and needs additional assistance on the Math section, call Varsity Tutors to find out how we can help you connect with an HSPT Math tutor, who can assist them in preparing for this important test.
Recent Tutoring Session Reviews
"The student and I have needed to focus more on math lately. We reviewed her homework problems, and pinpointed some skills that needed practice. To break things up, she worked on a scrambled paragraph and started a logical reasoning section. I created a math worksheet for homework to practice some mental math (multiplication, division) and very basic algebra."
"We first went over homework that I had assigned to the student. He got about two-thirds correct and is showing definite improvement in all areas of the test. This includes in the writing section where his most recent essay was a solid four out of six. We also did some practice sections, in which I gave him a little extra time to keep him relaxed. I also went over the students new calculator with him. I showed him how to graph with the calculator and how the calculator can make the test much easier and faster."
"In our first session, the student worked through a Science section so we could analyze the results (she scored a 19) and talk about how to do better next time. Then she worked through an English section."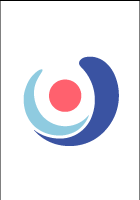 "The student is just in need of some strategy, and I think we covered quite a bit of that today. She's actually got excellent critical thinking skills and logic. Time is also an issue with science and reading, but that should improve with some more practice. From what I can tell with those two subjects, she's pretty good at understanding the content and simply needs to gain confidence through some strategy tweaking and practice."
"Today we went over the math section, covering strategies like plugging in and going over more general strategies and pacing. We followed the same (successful) format as the last session, going over the basic strategies, transitioning into a practice section, and then using the results of that section as a way to go in depth on specific topics. Another great session!"
"We began with the writing section and covered sentence correction and paragraph correction. The student is still nervous about answering questions but is gaining confidence in being able to eliminate incorrect answers. We discussed strategy for not wasting time and did some practice on rewriting sentences to be able to correct errors. We also covered a few grammar rules and talked about how to look for them. Overall, it seems like she is finding ways to recognize patterns and common mistakes."
"Today I gave the student a few sections from the placement test diagnostic to complete, just to see where he is at. He did phenomenally on the math. I gave him the task of revising his errors and showing his work in terms of how and why he missed each problem on the diagnostic. He is smart and I have complete faith! The session went fantastically!"
"The student and I worked on the math content for today. He struggles slightly with the math section and has trouble allowing himself to guess when he doesn't know the answer. This showed on his practice test. We talked a lot about test taking strategies-- don't get held up on one question, answer as many questions right as possible, and never leave questions blank. This is difficult for him. We reviewed some basic math concepts that are sure to be on the test-- prime numbers, lower and greatest common factors, PEMDAS, and percentages."
"The student took practice test to help build test taking stamina. Reviewed answers from test. Covered some geometry which included circles and triangles. Was left with flashcards of new words and some reading about circles and triangles."
"Today we worked on rate * time = distance problems. The student learned how to make the table to solve for any of the variables and how to use extra information in the word problem to solve for the answer."
"For one hour, the student and I covered simplifying expressions, solving equations, and fractions with variables. For the second hour, we covered strategies for solving analogies when she doesn't know all the words, "If the first two sentences are true, the third sentence (must, might, cannot) be true" type problems, and set-theory type word problems such as, "All men are mortal. Some men are philosophers. Socrates is a philosopher, therefore....""
"Today the student took both the timed quantitative skills and math practice tests. After each test we went over the answers to the problem he got incorrect and did some direct instruction around areas of growth."
Call us today to connect with a top
HSPT Math tutor
(888) 888-0446