We are open Saturday and Sunday!
Call Now to Set Up Tutoring:
(832) 748-1733
Private In-Home and Online STAAR Tutoring in Houston, TX
Receive personally tailored STAAR lessons from exceptional tutors in a one-on-one setting. We help you connect with in-home and online tutoring that offers flexible scheduling and your choice of locations.
How can a tutor help your child master the STAAR?
Varsity Tutors connects Houston students with tutors who can help them reach their highest potential on the STAAR exam from the comfort of their own home or another location of their choosing. Your child's personal tutor will deliver individualized lessons that are specifically tailored to his or her academic needs, strengths, weaknesses, and learning style. Tutors meet whenever and wherever is most convenient for the student, and will be a source of constant support and encouragement as they help your child master the concepts he or she finds most confusing.
The STAAR is taken by most Texas public school students in the spring of each year during grades three through twelve. The test is administered over a period of one or two weeks, depending on the school district. Students taking the STAAR are tested on math and reading. Writing tests are also issued in the fourth and seventh grades. Science tests on the STAAR are given in grades five and eight. A social studies test is scheduled in grade eight. High school students are required to pass five End Of Course (EOC) exams, including Algebra I, English I, English II, Biology, and U.S. History. Students must achieve satisfactory scores on all five exams in order to graduate high school.
Private STAAR tutoring means your child will receive personal attention and evaluation, well beyond what a classroom can offer. Your child's STAAR tutor will be an expert when it comes to the details of the exam, and they can share useful strategies for each section. Additionally, each tutor has prime teaching skills to explain the concepts tested on the STAAR in ways that can make learning fun and intuitive for your child. With customized approaches to STAAR tutoring for each unique student, you can be confident that the tutor will make learning fun and effective.
We offer intensive programs and customized plans to significantly increase STAAR or EOC scores. We can help your student achieve an exceptional score and ensure that they stay on track for high school graduation. STAAR tutors in Houston, Texas, thoroughly assess each student's current skill level, identify areas for improvement, and develop a plan to give your child the best chance for great STAAR scores each school year. Your hand-picked, highly credentialed STAAR tutor in Houston, Texas, is dedicated to ensuring your student's continual improvement before the exam. Tutors will give assignments between sessions and provide tutoring for each of the STAAR exams. They can also provide subject area coaching, such as strengthening math and reading skills or social studies knowledge.
In addition, STAAR tutors can provide test-taking strategies and insight into the format of the STAAR. Varsity Tutors provides fully customized STAAR test prep programs in Houston, Texas, to match each student's needs and schedule. Brilliant private tutors provide one-on-one tutoring in the home or another convenient location of a student's choosing. Sessions are also scheduled around classes, extracurricular activities, and other events. Our educational directors provide free consultations in which you'll learn how a tutor can help your child achieve their STAAR goals and create a customized plan that meets your child's STAAR goals in the most efficient way.
Varsity Tutors understands the importance of your child's score on the STAAR. A STAAR tutor in Houston, Texas, will work with your student to gain the strategies, content knowledge, and confidence needed to excel on this important test. Varsity Tutors understands how important it is for each senior to walk with their graduating class, and we can connect you with a STAAR tutor in Houston, Texas, who can ensure that your child stays at grade level and passes the required EOC exams. Don't wait until the last minute. Give us a call today!
Recent Tutoring Session Reviews
"The student is completing testing. Tonight we reviewed concepts she has a little trouble with. We worked on long division, multiplying by double digits, and elapsed time. She seems to be getting better with the topics especially with time."
"The student and I discussed our calendar for the next two months of test prep tutoring. We also discussed some critical issues in reading comprehension strategy, in preparation for the in-depth review of reading comprehension that we will do over the next few months."
"First student: we reviewed vocabulary (12pp), very impressive! Still a bit of a struggle with the Zoo Locations Activity, but she showed improvement. Second student: we continued our vocabulary (9pp). It is definitely a strong point for him! Continue practice with Zoo Locations Activity. This one just takes practice."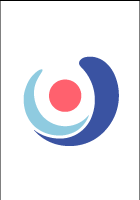 "We continued to focus on the math section of the student's upcoming test. We focused on average word problems, geometry (squares, triangles and circles), and conversion questions (particularly between inches, feet and yards). She is continuing to improve."
"The student chose to work through another online practice test with me for our last in-person session. All went very well; not only did she feel more confident in her answers, but she saw how much more quickly she was able to move through the questions now than she would need to in order to finish on time. We watched the average amount of time she has for each question on a stopwatch, and she expressed surprise at how much longer it felt than she had expected, or thought she would need for most questions. Best of all, the instant feedback of the online exam gave her a huge confidence boost: she only missed one question on the practice test, for a score of 97.5%!"
"We reviewed strategies from last week to help the student reduce test anxiety and increase her ability to focus. Worked on Reading Comprehension, Science concepts, and identifying grammatical errors in sentences."
"Today, we reviewed linking and action verbs. We discussed and did practice with adverbs and prepositional phrases. We went through tips on taking the math portion of the exam. We did 10 arithmetic problems using the tips discussed, and we went through 7 word problems."
"Worked a bit with number lines, and mixed numbers (questions from the test). She did very well on the reading section of the passage I gave her."
"Discussed math practice questions on the Entrance Examination practice test. Went over various strategies when solving math problems such as identifying the operation being asked, solving multi-step problems and more."
"The student and I worked on preparing him for his social studies and science tests. He was very knowledgeable about his social studies study guide and was well prepared for it. We focused a lot on his science study guide and trying to help hone in on the concepts he was having issues with. In the end, he was able to understand the concepts that were difficult for him at first when going over the test. He seemed to be more confident in the science after getting those concepts down and knowing how to answer the questions."
"Began working on the student's goals for the test. Discussed format of the test, active reading and passage mapping and what else to look for when analyzing a text. Answered some sample questions. Set up schedule for next 2 weeks. We'll be meeting a lot , and the result will be success on this test!"
"We started with a quick review of the vocabulary we worked on last time. Then we worked on analogies together and the student did a timed analogies test on her own. We went over the ones she got wrong and reviewed the math we worked on previously and focused on comparing fractions with and without common denominators."
Nearby Cities:
Bellaire STAAR Tutoring
,
West University Place STAAR Tutoring
,
Sugar Land STAAR Tutoring
,
Katy STAAR Tutoring
,
Spring STAAR Tutoring
,
The Woodlands STAAR Tutoring
,
Missouri City STAAR Tutoring
,
Stafford STAAR Tutoring
,
Pasadena STAAR Tutoring
,
College Station STAAR Tutoring
,
Pearland STAAR Tutoring
,
Bryan STAAR Tutoring
,
League City STAAR Tutoring
,
Baytown STAAR Tutoring
,
Conroe STAAR Tutoring
Nearby Tutors:
Bellaire STAAR Tutors
,
West University Place STAAR Tutors
,
Sugar Land STAAR Tutors
,
Katy STAAR Tutors
,
Spring STAAR Tutors
,
The Woodlands STAAR Tutors
,
Missouri City STAAR Tutors
,
Stafford STAAR Tutors
,
Pasadena STAAR Tutors
,
College Station STAAR Tutors
,
Pearland STAAR Tutors
,
Bryan STAAR Tutors
,
League City STAAR Tutors
,
Baytown STAAR Tutors
,
Conroe STAAR Tutors
Call us today to connect with a top
STAAR tutor in Houston, TX
(832) 748-1733