Houston Press: "Best Tutoring Company". 1-on-1 Tutoring by top Rice grads.
Award-Winning Private Spanish Tutoring in Houston, TX
One-on-one, personalized tutoring
Private In-Home and Online Spanish Tutoring in Houston, TX
Receive personally tailored Spanish lessons from exceptional tutors in a one-on-one setting. We help you connect with in-home and online tutoring that offers flexible scheduling and your choice of locations.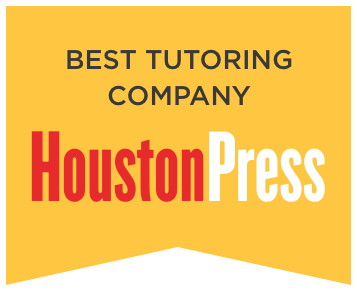 How can a Spanish tutor help you?
Are you having a hard time in your Spanish class? Learning a second language can be very difficult, and it definitely doesn't happen overnight. As you work through your Spanish homework, do you find yourself stuck on several different topics? Are you looking for extra Spanish help outside of school? Varsity Tutors can help match you with an experienced Spanish tutor. No matter what aspects of the language are causing you difficulty, Houston, TX, Spanish tutors can help you work through them.

Are you getting stuck on conjugating verbs in the correct tense? Your personal tutor can explain how it works in a way that you can understand. Professional tutors can adapt their teaching style to correlate with your unique learning style. Some of the different ways students learn include hands-on, visually, and auditorily. No matter which method you prefer, your tutor can teach to your strengths and build off of them. Houston Spanish tutors can also work at your pace to teach you the material. The traditional classroom cannot make time to allow all students to ask every question they have. These questions may have to wait until after class or after school, or there may not be time to answer them at all. With your personal tutor, you can ask any questions you have while you work at your pace beside your tutor.
Houston Press: "Best Tutoring Company". 1-on-1 Tutoring by top Rice grads.
Recent Tutoring Session Reviews
"Great lesson! The student and I worked on conversation, making sentences and direct and indirect pronouns. He continues to make progress with his pronunciation and conversation skills and was very motivated throughout the whole lesson. "
"We went over her test that she recently took, defining her mistakes as far as vocabulary, and most importantly, verb conjugation, especially in the preterite and imperfect tense. Practiced conjugating several verbs in both tenses. Learned the placement of direct object pronouns, noting to whom the verb in the sentence is being conjugated to and not mistaking the direct object as the personal pronoun. Reviewed affirmative and negative imperative verb tense, and added direct object pronouns. Briefly discussed the personal 'a' and when/where/how to use it."