Call Now to Set Up Tutoring:
(832) 748-1733
Private In-Home and Online Reading Tutoring in Houston, TX
Receive personally tailored Reading lessons from exceptional tutors in a one-on-one setting. We help you connect with in-home and online tutoring that offers flexible scheduling and your choice of locations.
How can a tutor assist you in conquering Reading?
If your child is having a hard time with reading, you may want to consider finding them their own private reading tutor. Varsity Tutors can help you in your search. Our educational directors can help you locate a professional and experienced reading tutor in Houston, Texas, who can work with your child one-on-one. They can work around your scheduling needs and even meet with your student online or in person. Your child can work with their tutor at a time and place that are convenient for you on concepts such as suffixes and roots, phonemic awareness, and prosody.

The individual attention that your child can receive from their own tutor can allow them to work on precisely the aspects of reading that are causing them problems. Personal Houston reading tutors can provide individualized lessons based on your child's unique learning needs. They can work at a pace that is beneficial to your child's learning, allowing for plenty of time for questions. Whether your student struggles with reading comprehension, digraphs, or inferences, their tutor can spend as much or as little time on each aspect of reading until your child is ready to move on.

Most students do not want to spend extra time outside of the classroom working on schoolwork, particularly if it is a subject they struggle with. However, Houston, Texas, reading tutors can make lessons both fun and engaging. Because your child can work with their tutor in a one-on-one environment, their tutor can get to know their interests, hobbies, and personality. This can allow them to relate reading concepts, such as cause and effect, to your child's interests. Making lessons interesting to your child may allow them to engage in the session and understand the information more clearly. In the same way, relating concepts, such as characters, to your student's personal life (friends, family, pets, etc.) can again keep them interested in the lessons and may help them retain the information. By making learning fun, your child's tutor can help them see that reading can be an enjoyable experience. They can also pick out short books that relate to your child's interests, encouraging them to practice the skills they learn in tutoring sessions.

If your child struggles with reading assignments or lacks the confidence to read aloud in class, a personal tutor may be able to help. Contact Varsity Tutors today for assistance finding an enthusiastic reading tutor in Houston for your child.
Recent Tutoring Session Reviews
"The student worked on reading comprehension. She read 4 passages and answered 7 to 10 questions on each passage. She needs to work on subsequent conclusions to the passages and also on tone. She worked briefly on math. She covered conversions, division without the use of remainders, and probability questions. She has a good grasp of all the 4th grade math concepts."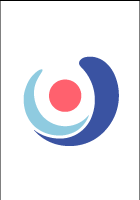 "I had brought Hop on Pop to read, and GiGi read the entire book aloud to me with very little prompting. I was surprised that when she reached a page mentioning Mr. and Mrs. Brown, she knew right away how to read that. When we finished, we thought of more rhyming words for the ones in the story."
"The student did great today! He read over 55 sight words and he completed several workbook pages focusing on blends and digraphs. We also read a pop up book about space that he showed me, in addition to reading The Cat in the Hat together. He worked on his writing some and because he did a great job he received a poster from me."
"The student and I had a very productive first session today. We took some time to introduce ourselves to each other, which went very well. I asked him about school and his strengths. He is good at recall questions and feels he is good at writing. We talked about the strategies he normally uses-highlighting and summarizing.

Overall, the session went very well and I think he will be an excellent student."
"Today, the student and I started reading 'The Little Prince' together. One of the main themes is the loss of creativity as we get older, so I had him write a response to literature about it. The important part is that he organized the argument on his own, and did a much better job than he used to. He's understanding how to reinforce an argument with both textual evidence and personal opinion, which makes me very happy."
"This was our first reading/language arts lesson. We read from a chapter book, read a short story and answered questions, discussed simple grammar rules, and decided what our focus areas should be. We will focus on short informational and persuasive essays, comprehension, and reading fluency."
"Today we tested out letter recognition and letter writing skills and found which letters give difficulty in either area. We read a level B book which I feel matches his level and he will be working on that book over the next week or so. We also worked on sentence writing and having an uppercase at the beginning of a sentence and a period at the end. The student did a great job paying attention today."
"This evening, the student and I got acquainted, and I learned that one of his biggest interests is military history, this is great because I was a history major! After we read, I asked him multiple times throughout the story and again at the end to tell me what had happened up to that point. I recommend that his dad also tries to use this strategy when they read outside of sessions, in order to have the student connecting the entire story line together. For homework, he is going over some flashcard words, from the book and he is also reading some of a longer books about WWII. I had him brainstorm some questions that he would like to answer by reading the book, and we will check in his progress with those when we meet Wednesday."
"The student's reading time improved today and he continued to do well on the comprehension tests (26 of 33 questions answered correctly). I'm encouraged by his improvement and comprehension."
"We continued course of study with the student. We're creating a word bank for sight words, as I believe it's appropriate for his grade level to focus on building his sight vocabulary, rather than worrying about sounding out each word. We're continuing to break down large words and practice common suffixes/prefixes."
"We reviewed letters by name, and sounds. We worked on short vowels as our main focus. We'll pick this up again on Monday, before moving into long vowels, then bringing together short and long vowels. We also reviewed sight words, played word games and created verbal silly sentences."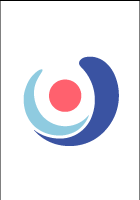 "We continued reading the second Percy Jackson book, "Sea of Monsters," working on vocabulary acquisition and summarizing. We also have been playing a word-making game that increases in difficulty with each level."
Nearby Cities:
Bellaire Reading Tutoring
,
West University Place Reading Tutoring
,
Sugar Land Reading Tutoring
,
Katy Reading Tutoring
,
Spring Reading Tutoring
,
The Woodlands Reading Tutoring
,
Missouri City Reading Tutoring
,
Stafford Reading Tutoring
,
Pasadena Reading Tutoring
,
College Station Reading Tutoring
,
Pearland Reading Tutoring
,
Bryan Reading Tutoring
,
League City Reading Tutoring
,
Baytown Reading Tutoring
,
Conroe Reading Tutoring
Nearby Tutors:
Bellaire Reading Tutors
,
West University Place Reading Tutors
,
Sugar Land Reading Tutors
,
Katy Reading Tutors
,
Spring Reading Tutors
,
The Woodlands Reading Tutors
,
Missouri City Reading Tutors
,
Stafford Reading Tutors
,
Pasadena Reading Tutors
,
College Station Reading Tutors
,
Pearland Reading Tutors
,
Bryan Reading Tutors
,
League City Reading Tutors
,
Baytown Reading Tutors
,
Conroe Reading Tutors
Call us today to connect with a top
Reading tutor in Houston, TX
(832) 748-1733