Call Now to Set Up Tutoring:
(832) 748-1733
Private In-Home and Online MCAT Tutoring in Houston, TX
Receive personally tailored MCAT lessons from exceptional tutors in a one-on-one setting. We help you connect with in-home and online tutoring that offers flexible scheduling and your choice of locations.
How can MCAT tutoring help you?
The Medical College Admission Test, or MCAT, is an exam many prospective medical students must take. Medical schools use these scores to determine a student's worthiness of being admitted into their school. This intense exam lasts for seven-and-a-half hours, and it consists of four sections: the biology of living systems; physical biology foundations; foundations of social behavior; and critical analysis. Preparing for such an immense exam can be exhausting, but with the help of a tutor, you may be well prepared for test day. Varsity Tutors' educational directors can help match you with a Houston, Texas, MCAT tutor that can assist you in your test prep.

Within each section of the test are many categories of topics you'll need to be prepared for. These topics range from basic biology and chemistry to biochemistry and organic chemistry. And that's just in the biology and chemistry sections! To be truly prepared for the exam you must know where your strong points and weaknesses are. Your MCAT tutor in Houston can administer a MCAT analysis that can inform you on the areas of the test you need to focus on most intently. This can create guided study for you so that you can spend your precious time on the areas that need it most, and spend less on others. Your tutor can provide you with materials specific to your needs and work with you through each section.

Personal MCAT tutoring in Houston can give you immediate feedback on the problems you are attempting. If you run into a roadblock, your tutor can walk you through the steps of how to do the question and determine if there is a deeper level of tutoring that is needed to help you complete similar problems in the future. Because the tutor doesn't have to worry about having multiple students, they can focus on what you need in each moment of the tutoring session. They may attempt to explain the concepts in several different ways to attempt to improve your understanding.

Being prepared for the MCAT means having studied enough to feel confident. In order to do this, you need to be able to meet with your tutor whenever and wherever you need them. At Varsity Tutors, we work hard to help you connect with a tutor that can match your schedule. You can meet with your tutor in person or face-to-face online through our live learning platform. Contact Varsity Tutors today, and let us start helping you find Houston, Texas, MCAT tutoring.
Recent Tutoring Session Reviews
"The student and I reviewed his homework passages and went through another 3 passages together. We are now working on cutting down the time for each passage to. He is doing better with more time, but is still struggling with passages that use complicated syntax and with questions that have more complicated question stems."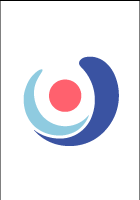 "We went over the practice questions the student had done on Kinetics and Equilibrium and Thermochemistry. Conceptually she did quite well with Kinetics and Equilibrium, and her few mistakes were due to rushing or due to small errors in long quantitative questions. She understood heat, temperature, internal energy, and work fairly well. I showed her a good way to remember the sign conventions for work, and we figured out the mathematical difference between specific heat and heat capacity. We closed by discussing fluids for a bit, and it seemed she just needed to improve her proficiency with some of the equations."
"We discussed the big-picture approach for studying for the test and the importance of approaching the exam with a different mindset and strategy than other tests. We also developed a schedule for taking practice tests."
"The student and I began the session by reviewing his practice exam. We continue to work through the physical, biological and verbal sections. On the physical science passage, we worked through which of his mistakes were errors in knowledge and which were errors in critical thinking. The errors of knowledge can be fixed by reviewing equations, where as the errors of critical thinking should be worked through in more detail. His knowledge of the physical science section continues to grow as he reviews problems and completes practice exams. We discussed expanding his critical-thinking strategy by using what he is able to identify in a physical science passage and working off this starting point for some of the tougher passages. He is on the right track. I think his greatest challenge will be putting in enough time to master the material."
"Today the student and I covered approaches to MCAT questions, the basics of systematic passage mapping, and how to reinterpret questions. We outlined a plan for the next three weeks leading up to her MCAT. After doing an introduction to passage outlining, we did practice passages for verbal reasoning and physics, mapping them separately then coming together to discuss our mapping. Then we answered questions separately before coming together to explore how to rephrase questions and how to best find the answer. In our next session, we will review acids/bases and fluids. Additionally, we will do passages in biology, physics (fluids), and chemistry (acids and bases). The student's underlying concerns are regarding critical reading of both the passage and the questions. We will address these over the next few weeks in preparation for her exam. She was well prepared, knows the material, and was wonderful to work with."
"The student and I continued to work through the physics review book. We covered work, momentum and energy along with some thermodynamics. We spent most of our time on work, momentum and energy. He seemed to have a pretty good grasp on most of the thermodynamics concepts, since we'd already reviewed them in the chemistry section."
"The student completed a full length practice test over the weekend, so we went over each question to make sure he understood what they were testing and to clarify both right and wrong answers. His accuracy for the verbal reasoning has improved over the past few weeks; we want to continue to work on his timing since he runs out of time on that section. We worked through a few strategies to do this."
"We reviewed concepts in kinetics, galvanic cells, and electrostatics. We completed practice test questions in electrostatics. We reviewed practice test questions on torque and rotational forces. We completed high-yield problems in electrostatics."
"Today we covered concepts from biological sciences and physical sciences, specifically general chemistry, physics and molecular biology. The student had some knowledge of these concepts but needed a bit of a refresher. Before next session she will take a practice test for the exam and read one chapter in her exam physical sciences book. We will meet next week at the same time."
"We reviewed what we covered last week in general chemistry. We then went through the third chapter of the Chemistry book. We covered quantum numbers, electron configuration, absorption and emission spectra, excitation vs ground state, and nuclear decay."
"During this session we solved MCAT verbal reasoning passages. We specifically covered a passage that discussed brand advertising in media. We talked about the pace at which to read MCAT passages and worked on reading passages at the pace required to finish the exam within the time constraints. We also did some questions on the passage and reviewed what to focus on most when solving questions such as elimination of answer choices based on relevance to the information presented in the passage. We also talked about some other general test taking strategies and how to study more effectively."
"We went over the student's needs to study for the MCAT. The student is planning to take the test in June. She possesses a bachelors in psychology and a PhD in biological sciences with a concentration in neuroscience. We need to go over organic chemistry and physics. She has a series of books to help her, which we will start to work on starting next week. I will send her an e-mail with assigned reading and questions that I would like to have her complete prior to our next session"
Nearby Cities:
Bellaire MCAT Tutoring
,
West University Place MCAT Tutoring
,
Sugar Land MCAT Tutoring
,
Katy MCAT Tutoring
,
Spring MCAT Tutoring
,
The Woodlands MCAT Tutoring
,
Missouri City MCAT Tutoring
,
Stafford MCAT Tutoring
,
Pasadena MCAT Tutoring
,
College Station MCAT Tutoring
,
Pearland MCAT Tutoring
,
Bryan MCAT Tutoring
,
League City MCAT Tutoring
,
Baytown MCAT Tutoring
,
Conroe MCAT Tutoring
Nearby Tutors:
Bellaire MCAT Tutors
,
West University Place MCAT Tutors
,
Sugar Land MCAT Tutors
,
Katy MCAT Tutors
,
Spring MCAT Tutors
,
The Woodlands MCAT Tutors
,
Missouri City MCAT Tutors
,
Stafford MCAT Tutors
,
Pasadena MCAT Tutors
,
College Station MCAT Tutors
,
Pearland MCAT Tutors
,
Bryan MCAT Tutors
,
League City MCAT Tutors
,
Baytown MCAT Tutors
,
Conroe MCAT Tutors
Call us today to connect with a top
MCAT tutor in Houston, TX
(832) 748-1733