Call Now to Set Up Tutoring:
(832) 748-1733
Private In-Home and Online Math Tutoring in Houston, TX
Receive personally tailored Math lessons from exceptional tutors in a one-on-one setting. We help you connect with in-home and online tutoring that offers flexible scheduling and your choice of locations.
How can a Math tutor help you?
Is your child falling behind in their math class? Do they keep circling back to the same hurdles when it comes to their math studies? Varsity Tutors can help you match your child with a tutor that can help them work through the areas that are prone to confuse them. Whether it is basic math principles or more advanced math principles, a tutor can sit beside your student to help explain concepts. Math tutors in Houston, Texas, can guide your child with their math homework and projects.

Factoring and word problems are both challenging topics in math. Word problems are difficult because it's hard to visualize the numbers when the problem is spelled out in words. Factoring can be challenging, because as you multiply, the numbers add up quickly. If your child struggles with either of these topics, their private tutor can go over them in a way that they can understand. This is because professional tutors can observe how a student learns, and then adapt how they teach to suit the student's strengths and teach to them, whether they are hands-on, visual, or auditory. Your child might not learn the best in their classroom settings, but with a private tutor, they can receive individualized attention on their math coursework. Houston math tutors can help your student effectively study for their math class.

If your student's classroom setting moves too fast for them, their tutor can work with them at their own pace. This allows them to have time to ask questions when they come to a point where they get stuck. If your student is having trouble with addition, subtraction, division, and multiplication, there are several ways your student's tutor can explain it to them. They can take the time to plan sessions around the areas your student struggles with the most. These sessions will revolve around your student's needs, not a standard curriculum. Houston, TX, math tutoring can guide your child as they work toward their math goals.

If your child has a busy schedule and has extracurricular activities to tend to, their tutor can plan sessions around those commitments, thus planning lessons at times that work best with their timeframe. If they cannot meet for an in person lesson, then they can utilize another meeting option. Varsity Tutors offers an easy-to-use online platform with a live face-to-face video chat feature. Math tutoring in Houston can help your student study well and pursue a better understanding of math.
Recent Tutoring Session Reviews
"Reviewed math chapter 11 review re: angle properties, finding the circumference and area of circle, solving for the total and individual interior angles of various-sized polygons.

Reviewed 4 chapters of vocabulary in To Kill a Mockingbird."
"Having come off of spring break, the student was a little rusty with his math. We played some multiplication bingo and then we worked a little on basic times tables. We did some geometry and measuring various shapes, including some difficult ones. We also did some work with volume vs perimeter."
"First session consisted of reviewing elementary math concepts such as pre-algebra problems to assess the math level that student is in. Worked on word problems from a study guide provided by the student's parent. We then moved on to some introductory chemistry topics to get Sai familiar with the structure of atoms and some basic reactivity concepts."
"The student and I started studying for the exam. There were lots of probability and ratio questions which provided a good review from past units. We will finished by studying for an upcoming test this Wednesday on coordinate geometry."
"We covered absorbing stochastic matrices as they relate to Markov chains. The student achieved an understanding of Markova chains and how to interpret them as diagrams and as matrices. She is also proficient in matrix manipulations."
"The student has math and vocabulary quizzes tomorrow, so we reviewed for those. The vocab words are close in meaning, so he was having to focus to try to get the small differences. Math was much better."
"She had a little bit of homework on volumes, and was having a couple of issues remembering the different formulas but did okay. Then we started reviewing for her final, and I was pleasantly surprised at how much she remembered of what we went over."
"The student and I studied for her math test tomorrow. We covered series and sequences (creating/evaluating expressions, using sigma formulas, etc.). She did an exceptional job!"
"The student is having trouble with word problem conversions, such as feet - miles, pounds - ounces, cups - gallons. She focused on knowing when to multiply or divide and what words in the problem will indicate which function to use."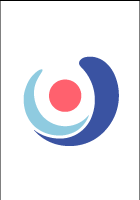 "With the student, we went over how to solve quadratic equations using the technique of completing the square. We went about two sections ahead and worked on adding, subtracting, and simplifying rational expressions with different denominators."
"We reviewed for the student's math test she has this week. We went over how to solve proportions, how to make proportions from word problems, scale, theoretical and experimental probability, and how to make a probability tree."
"Continued power series with a focus on Maclaurin series. Rather than derive functions by hand, we used provided expansions and substituted in the variables as needed. Completed a 30 question online quiz that encompassed both the computational and graphical components of power series. The student seemed confident and was able to work on most problems independently. He should be prepared for his midterm tomorrow."
Nearby Cities:
Bellaire Math Tutoring
,
West University Place Math Tutoring
,
Sugar Land Math Tutoring
,
Katy Math Tutoring
,
Spring Math Tutoring
,
The Woodlands Math Tutoring
,
Missouri City Math Tutoring
,
Stafford Math Tutoring
,
Pasadena Math Tutoring
,
College Station Math Tutoring
,
Pearland Math Tutoring
,
Bryan Math Tutoring
,
League City Math Tutoring
,
Baytown Math Tutoring
,
Conroe Math Tutoring
Nearby Tutors:
Bellaire Math Tutors
,
West University Place Math Tutors
,
Sugar Land Math Tutors
,
Katy Math Tutors
,
Spring Math Tutors
,
The Woodlands Math Tutors
,
Missouri City Math Tutors
,
Stafford Math Tutors
,
Pasadena Math Tutors
,
College Station Math Tutors
,
Pearland Math Tutors
,
Bryan Math Tutors
,
League City Math Tutors
,
Baytown Math Tutors
,
Conroe Math Tutors
Call us today to connect with a top
Math tutor in Houston, TX
(832) 748-1733