Houston Press: "Best Tutoring Company". 1-on-1 Tutoring by top Rice grads.
Award-Winning Private ISEE Tutoring in Houston, TX
One-on-one, personalized tutoring
Private In-Home and Online ISEE Tutoring in Houston, TX
Receive personally tailored ISEE lessons from exceptional tutors in a one-on-one setting. We help you connect with in-home and online tutoring that offers flexible scheduling and your choice of locations.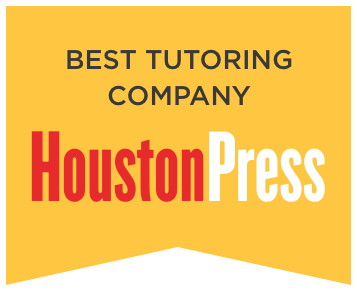 How can a tutor help your child master the ISEE?
Parents hoping to send their student to a private school may have to first sign their child up to take the Independent School Entrance Examination, or ISEE. There are three different levels of the test -- lower, middle, and upper -- corresponding with the student's grade level. Each of these tests is broken down into five sections, which are verbal reasoning, quantitative reasoning, reading comprehension, math achievement, and an essay. Some schools require good scores on this exam for your child to be admitted into their program. To help your child prepare for the exam, consider having your student work with a private tutor. Varsity Tutors' educational directors can help you find a Houston, Texas, ISEE tutor for your student.

The ISEE presents a challenge for students because of the variety of content that is covered on it. Much of the information in each section can correspond with what they've learned in their classrooms, but all of the information is likely not fresh in the student's mind. With a tutor, your student can review information they've learned in the past and complete practice tests that can prepare them for test day. If your child's grades are not up to par, then scoring well on the exam may be difficult. ISEE tutoring in Houston can go back through your child's education and determine the areas that your child may struggle with most on the exam. They can then teach to these areas during the tutoring sessions. With the proper analysis, your student's tutor can prepare the right materials to help your child study for the ISEE.
Houston Press: "Best Tutoring Company". 1-on-1 Tutoring by top Rice grads.
Recent Tutoring Session Reviews
"Today we went over the other sections from the practice test to determine what problem areas the student is facing. Then I tested him on the remainder of the math problems from the textbook just to ensure he understands basics. I assigned an essay for the student's homework. "
"We reviewed the timed essay he wrote last session and talked a little about some ways to improve the cohesiveness and main idea as well as the spelling and some grammar. We briefly talked about strategies for the essay again as review. We discussed the reading comprehension section of the practice test and covered each of the questions he missed on the practice test. We worked through chapter 7 in his study book to review the types of reading comprehension questions and practice questions. I kept track of any of the vocabulary he didn't know to review with him next time and to provide the parents with a crossword puzzle to review during the week. "