Houston Press: "Best Tutoring Company". 1-on-1 Tutoring by top Rice grads.
Award-Winning Private German Tutoring in Houston, TX
One-on-one, personalized tutoring
Private In-Home and Online German Tutoring in Houston, TX
Receive personally tailored German lessons from exceptional tutors in a one-on-one setting. We help you connect with in-home and online tutoring that offers flexible scheduling and your choice of locations.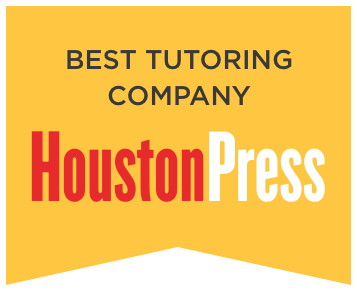 How can a German tutor help you?
Learning to speak German can make you feel more comfortable communicating in countries such as Germany, Austria, Liechtenstein, and Switzerland. However, before you can become fluent, you must master the long words, three grammatical genders, and four noun case endings, not to mention the tongue twister pronunciations of some of the more difficult words! Learning all on your own can be very challenging, but with the help of a German tutor in Houston, Texas, found with the help of educational directors at Varsity Tutors, you could begin learning German with the individualized attention you need.

While English has many roots in the German language, translating between the two languages is not as easy as one would think. Working with a tutor for the duration of your lessons can help you to navigate the common pitfalls and catches many students working on their own face. Learning a language in a classroom can be difficult, because the teacher cannot always listen to your specific pronunciations or provide you with the help you need. But, when you have Houston German tutoring, you can get individualized attention. Your tutor can work with your weaknesses and push you to achieve in the areas that are hardest for you. The course work can be customized to you, so you can be sure that you are getting the information you need to improve.
Houston Press: "Best Tutoring Company". 1-on-1 Tutoring by top Rice grads.
Recent Tutoring Session Reviews
"Our session was very effective and productive today. We continued working on conversation and learning new expressions and vocabulary. The student is still struggling with memorizing but is very eager to learn more in order to be able to speak and understand German."
"Today we went over new ways to give routine and time indications in German. Then the student practiced answering questions with these new expressions. HW: Make your own questions with the new expressions. "