Houston Press: "Best Tutoring Company". 1-on-1 Tutoring by top Rice grads.
Award-Winning Private Anatomy Tutoring in Houston, TX
One-on-one, personalized tutoring
Private In-Home and Online Anatomy Tutoring in Houston, TX
Receive personally tailored Anatomy lessons from exceptional tutors in a one-on-one setting. We help you connect with in-home and online tutoring that offers flexible scheduling and your choice of locations.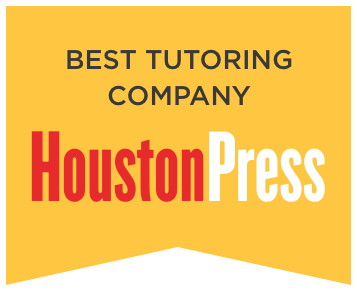 How can a tutor assist you in conquering Anatomy?
Anatomy is a subject that can teach you about the composition and functionality of your body. The subject requires a lot of memorization of body parts, as well as an understanding of how the parts fit and work together. Learning all of this information can be difficult for some students, but with anatomy tutoring in Houston, Texas, you can receive help in understanding all the necessary information for your course. Varsity Tutors' educational directors can help you find a great anatomy tutor.

Studying anatomy can give you a new insight into how the body works. It can explain the relations between the skeletal, muscular, and respiratory system, but you must first understand how these systems are assembled individually. Anatomy is a subject that builds on itself. Without a complete understanding of the concepts covered early in the course, it can be difficult to keep up. If you feel you are falling behind, personal anatomy tutoring in Houston can help you create a game plan designed to get you back on track. As a vast majority of the first lessons in anatomy cover learning the names and locations of the body parts, your tutor can work with you on memorization techniques that may help you retain the information. In a subject like anatomy, where all of the information can come into play again, it is important to not leave gaps in your foundational knowledge. If you are falling behind in a particular section, or you have issues with an individual concept, then your tutor can spend time going over that specific item so you don't have to relearn the concept later when it comes up again in the course.
Houston Press: "Best Tutoring Company". 1-on-1 Tutoring by top Rice grads.
Recent Tutoring Session Reviews
"The student and I reviewed for his final in anatomy next week. We covered heart anatomy & blood, special senses, brain anatomy, action potential in nerves, types of nerve cells and their jobs, and fetal gestation. We worked on blood pathways and memorizing the trail through the body that blood makes. We reviewed heart anatomy as well, since there are a lot of anatomical parts to remember with the heart and circulation."
"The following session covered the skeletal and muscle systems. The student showed me scores from last three exams, 60, 64, 82, respectively. We prepared for Tuesday's lab practical. Student was given cards to review. Will continue reviewing with student the day of the exam"