Call Now to Set Up Tutoring:
(310) 617-6847
Private In-Home and Online Finance Tutoring in Hollywood Hills, CA
Receive personally tailored Finance lessons from exceptional tutors in a one-on-one setting. We help you connect with in-home and online tutoring that offers flexible scheduling and your choice of locations.
How can a Finance tutor help you?
The study of finance is the study of the economy. When students learn about finance, they learn about the global impact of individual countries' markets, and how businesses impact those markets. They will learn about financial investing, using credit, buying goods and services, and more skills that might help them find a great job with a large corporation, start their own business, or work for a nonprofit. As a student of finance, you want to do well in your class and learn these fundamental concepts. However, some of the ideas or math might prove difficult, and you could find yourself in a rut during your study sessions. Fortunately, there is help. Varsity Tutors could help you find an experienced tutor in Hollywood Hills, CA, who can try to help students prepare for finance.
Let us find you a skilled finance tutor in Hollywood Hills who can show you how to push past your limitations. When you contact the educational directors at Varsity Tutors, we will learn more about your needs and skills as a student, so we can help match you with a professional, independent finance tutor who has experience working with students at your skill level. Your finance tutor will work with you to create a study plan and offer supplemental material and study tools like games or movies to keep you engaged in your tutoring sessions. Working one-on-one with a tutor gives you undivided attention that your teacher can't offer in the classroom, and immediate feedback to try to help you find the right answer. You may also get a different perspective on the subject, which could help you better understand otherwise tough concepts.
Your finance tutor is available around your schedule, from any location that is convenient for you. This might mean working in a quiet, distraction-free room in the local library, or it could mean working over video chat from the comfort of your home. Your finance tutor is available both in person and online, so you can schedule tutoring sessions at times and places that are helpful for you. For help understanding your finance course in Hollywood Hills, CA, contact Varsity Tutors.
Varsity Tutors will hand-pick a finance tutor in Hollywood Hills who can work with your individual learning style, abilities, and personality. Your tutor will try to help you build confidence in your understanding of finance, and how it applies to the real world. Excel in your class and future exams with the help of independent tutors and Varsity Tutors.
Recent Tutoring Session Reviews
"In today's session, the student and I finished going over the results to her 6th exam.  We completed one of every section. She is doing well and is well on her way to scoring her 2000. Her last practice was a 1930. The biggest thing that she is working on now is trying to improve the math.  "
"The student and I reviewed short a and o and introduced short u sounds in syllables. We also introduced the "sh" combination. We practiced forming short words on the magnetic board, sounding out words, and spelling. The student has improved his ability to decode short words, which he didn't seem to be able to do when we began. He is showing great improvement over all."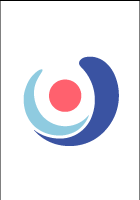 "This session focused on the lesson over solving polynomials. We also looked into ordering the student's first two tests. It is still possible for him to complete his courses, but it will take a lot of work over a little time."
"We went through a few reading comprehension passages. We also reviewed an essay she had written for this session; It was very well written and I have no concerns for her in this area. I assigned another essay for next week to make sure she is comfortable with writing essays by hand instead of typing. Furthermore, I assigned her homework to practice times tables up to 14. She also has 20 vocabulary words to memorize for next week."
"Today I didn't keep score but just focused on content. We discussed the major categories before turning to specific questions. Wrong answers were discussed in detail and drilled until they were correct. We covered all 8 areas of the test for about 10 minutes each.  "
"The student's final is tomorrow, and we went through several journal entry questions she had. We also covered accounting for wages and salary expense. She seems to be OK with the material. I told her always to go back to T-accounts, make it simple and straightforward and the solution generally presents itself."
Nearby Cities:
Malibu Finance Tutoring
,
Oxnard Finance Tutoring
,
Santa Barbara Finance Tutoring
,
Woodland Hills Finance Tutoring
,
Santa Clarita Finance Tutoring
,
Thousand Oaks Finance Tutoring
,
Simi Valley Finance Tutoring
,
Ventura Finance Tutoring
,
Camarillo Finance Tutoring
,
Moorpark Finance Tutoring
,
Santa Paula Finance Tutoring
,
Agoura Hills Finance Tutoring
,
Calabasas Finance Tutoring
,
Port Hueneme Finance Tutoring
,
Fillmore Finance Tutoring
Nearby Tutors:
Malibu Finance Tutors
,
Oxnard Finance Tutors
,
Santa Barbara Finance Tutors
,
Woodland Hills Finance Tutors
,
Santa Clarita Finance Tutors
,
Thousand Oaks Finance Tutors
,
Simi Valley Finance Tutors
,
Ventura Finance Tutors
,
Camarillo Finance Tutors
,
Moorpark Finance Tutors
,
Santa Paula Finance Tutors
,
Agoura Hills Finance Tutors
,
Calabasas Finance Tutors
,
Port Hueneme Finance Tutors
,
Fillmore Finance Tutors
Call us today to connect with a top
Finance tutor in Hollywood Hills, CA
(310) 617-6847