Call Now to Set Up Tutoring:
(310) 617-6847
Private In-Home and Online Accounting Tutoring in Hollywood Hills, CA
Receive personally tailored Accounting lessons from exceptional tutors in a one-on-one setting. We help you connect with in-home and online tutoring that offers flexible scheduling and your choice of locations.
How can a Accounting tutor help you?
Varsity Tutors could help you find a private tutor near Hollywood Hills, CA, who could potentially lead you on the path toward accounting understanding. Your tutor will start with an assessment of your current accounting knowledge, looking especially at your strengths and weaknesses, along with your educational needs. With that information, the tutor can create a personalized study plan designed to build on your strengths and correct any weaknesses. Whether you're having some trouble with the single economic entity concept, faithful representation, accruals, neutrality, or another key concept of accounting, a skilled tutor could break down those concepts for you, making them easier to understand and ensuring that you pick up on every essential detail. The entire tutoring experience is built around you and caters to your preferred learning style, so you get the fastest results possible.
Varsity Tutors' educational directors will be happy to try to help you find an independent accounting tutor in Hollywood Hills. A tutor can come meet with you anywhere you want, including in your home during the evening, in the library over at the University of California Los Angeles after you finish up classes, or even out at Lake Hollywood Park on a nice day. Varsity Tutors even offers face-to-face online tutoring sessions through its live learning platform.
If you're seeking an accounting tutor in Hollywood Hills, Varsity Tutors will be pleased to try to help you locate a tutor who could guide you along the path toward academic success. There aren't many better ways to try to improve in accounting than by working with a private tutor, as the personal attention you receive may give you an edge over other students. Putting in the time with a tutor now could make the difference between finishing the semester in the middle of the pack or at the top of your class. If you're planning on pursuing a career in accounting, it's critical that you get the best accounting education possible right away, and that means setting up tutoring sessions with an experience accounting tutor.
Each of the independent accounting tutors that we could help you find in Hollywood Hills, CA, is an experienced professional. Your tutor will show you the real world applications of accounting, helping you gain a deeper understanding and appreciation for what you are learning. In every tutoring session, you'll get plenty of positive reinforcement to build your confidence. Contact Varsity Tutors right away so you can try to do well with your accounting course.
Recent Tutoring Session Reviews
"Upon commencing the session, the student took the first two sections of the Part 1 exam (T/F, multiple choice), leaving the Fill in the Blank section for the following week. For the rest of the session, he worked on Chapter 14 before moving into Chapter 15."
"Today the student and I went over his emails, trying to parse through the best way to write in different tones and to different types of clients. We covered everything ranging from very formal emails, to very informal missives. He's improving rapidly. My biggest suggestion to him is that he spend a bit more time reviewing the content of his emails before sending them, so as to ensure that he doesn't make simple mistakes. Very much improved!"
"Chemistry: We went over for his exam tomorrow. He has a good grasp of the material. We did his school assigned review. We also went through the chapter and reviewed more of the material and did more questions. He has a good grasp of the material. He should do well tomorrow. The mother wants to maybe get in one more session for review of past material."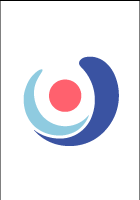 "We spent the first hour reviewing and correcting the homework that I had assigned in the book from last time, making sure we were doing the problems correctly and identifying problem areas. Both students have seen improvement on their vocabulary and sentence completion and I hope this continues. On the math sections both students do very well."
"Reviewed student's most recent attempt at SAT math (practice test #6), as well as went over my comments on his writing that I communicated to him via email. We decided that it would be a poor usage of time for me to read his essay in person, so I opted to critique him by email exchange over the last week."
"The student and I reviewed for upcoming test. Topics included the New York Stock Exchange, SEC, NASDAQ, bonds, common stock, preferred stock, IPOs, LBOs, yield to maturity, coupon rate, par value, refunding, cost of debt, cost of preferred stock, margins, marginal cost of capital, and leasing. She has a good understanding of the material."
Nearby Cities:
Woodland Hills Accounting Tutoring
,
Calabasas Accounting Tutoring
,
Malibu Accounting Tutoring
,
Santa Clarita Accounting Tutoring
,
Agoura Hills Accounting Tutoring
,
Simi Valley Accounting Tutoring
,
Thousand Oaks Accounting Tutoring
,
Moorpark Accounting Tutoring
,
Fillmore Accounting Tutoring
,
Camarillo Accounting Tutoring
,
Santa Paula Accounting Tutoring
,
Port Hueneme Accounting Tutoring
,
Oxnard Accounting Tutoring
,
Ventura Accounting Tutoring
,
Santa Barbara Accounting Tutoring
Nearby Tutors:
Malibu Accounting Tutors
,
Oxnard Accounting Tutors
,
Santa Barbara Accounting Tutors
,
Woodland Hills Accounting Tutors
,
Santa Clarita Accounting Tutors
,
Thousand Oaks Accounting Tutors
,
Simi Valley Accounting Tutors
,
Ventura Accounting Tutors
,
Camarillo Accounting Tutors
,
Moorpark Accounting Tutors
,
Santa Paula Accounting Tutors
,
Agoura Hills Accounting Tutors
,
Calabasas Accounting Tutors
,
Port Hueneme Accounting Tutors
,
Fillmore Accounting Tutors
Call us today to connect with a top
Accounting tutor in Hollywood Hills, CA
(310) 617-6847