Call Now to Set Up Tutoring:
(904) 330-1611
Private In-Home and Online Math Tutoring in Hogan's Creek, FL
Receive personally tailored Math lessons from exceptional tutors in a one-on-one setting. We help you connect with in-home and online tutoring that offers flexible scheduling and your choice of locations.
Recent Tutoring Session Reviews
"The student needed a little help deciphering exponent rules. These exercises included negative exponents in both the numerator and denominator of a fraction, which requires true understanding of what the intent of the symbol means. By writing out the problem with positive exponents first, she was able to apply the order of operations in a way she was comfortable with."
"The student needed help reviewing for the final, and after going over all of the harder stuff in the final review, he felt much better. He understood it very well, and he knew how to do the rest of the problems when we finished our session. He said he felt ready for the final."
"The student needed help understanding basic stat concepts and applying them to work problems. He is doing fine now that he understands this. We reviewed confidence intervals, CI formula, and the difference between conf. levels, conf. factors, and conf. intervals. We reviewed the relationship between std. dev. distance from mean and area (probability) under curve. We reviewed sample problems together. Then we reviewed the Bayes Theorem. We worked through the basic formula, demonstrated the use of a 4 Quad chart to calculate relevant probabilities, and worked through sample problems together. Our next discussion topic is binomial probability outcomes, trials, and successes."
"The student needed help understanding problems involving operations of functions, specifically composition of functions. We managed to get him to understand how to solve the problems. He understood operations involving functions quite well."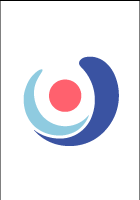 "The student needed help with 4th-grade math homework, specifically how to use a 'model' to visually solve a division problem. The problem I used as an example was 13/3. If you draw 13 squares (or any shape to demonstrate 13 total units) and group them by 3, you end up with 4 groups and one left over -- this visually shows that 13/3= 4+remainder 1. The same method can be applied to other problems, where the answer is the number of groups + any left over."
"The student needed help with her science project today. I helped her begin the abstract, application, and conclusion of her project. Her project was due soon and she was very grateful for my help. She did not do very well in the first draft of her bibliography, so I gave her some tips to help her write a more effective bibliography. She was very receptive to my advice and to my help in planning the previously mentioned sections of her project. She is caught up in her math class, but has not yet received a test result back. I will check again next week!"
Nearby Cities:
Jacksonville Beach Math Tutoring
,
Atlantic Beach Math Tutoring
,
Orange City Math Tutoring
,
Orange Park Math Tutoring
,
Neptune Beach Math Tutoring
,
Duval County Math Tutoring
,
Bellair-Meadowbrook Terrace Math Tutoring
,
Brooklyn Math Tutoring
,
Riverside Math Tutoring
,
Palm Valley Math Tutoring
,
Fruit Cove Math Tutoring
,
Southbank Math Tutoring
,
Ponte Vedra Beach Math Tutoring
,
San Marco Math Tutoring
,
Lakeside Math Tutoring
Nearby Tutors:
Jacksonville Beach Math Tutors
,
Atlantic Beach Math Tutors
,
Orange City Math Tutors
,
Orange Park Math Tutors
,
Neptune Beach Math Tutors
,
Duval County Math Tutors
,
Bellair-Meadowbrook Terrace Math Tutors
,
Brooklyn Math Tutors
,
Riverside Math Tutors
,
Palm Valley Math Tutors
,
Fruit Cove Math Tutors
,
Southbank Math Tutors
,
Ponte Vedra Beach Math Tutors
,
San Marco Math Tutors
,
Lakeside Math Tutors
Call us today to connect with a top
Math tutor in Hogan's Creek, FL
(904) 330-1611