Call Now to Set Up Tutoring:
(847) 840-2442
Private In-Home and Online Biology Tutoring in Hinsdale, IL
Receive personally tailored Biology lessons from exceptional tutors in a one-on-one setting. We help you connect with in-home and online tutoring that offers flexible scheduling and your choice of locations.
Recent Tutoring Session Reviews
"We did some more English and started on History. He's strong on history but there's a lot to do on his study sheet. The student seems ready for his finals. I'm a little worried about Science and Spanish, though, so we'll hit that hard in the next few days."
"Bacteria vs. Viruses. With the student I worked with, it is hard to get complicated ideas through sometimes. We covered a lot of material today and he did really well with most of it.

I think it would be good if he did a couple minutes of something, then relaxed, then looked at it again 30 minutes later. He can use his short attention span to his advantage by doing a little bit at a time."
"We went over possessive nouns, subjects and predicates, and verbs. We worked on an outline and rough draft for a personal narrative that she is writing as well and moved onto the final copy. Her progress is good. She is becoming more involved and interested in the material."
"We started with the student finishing Old SAT Test 4 by doing Section 7 while being timed. I graded Sections 4, 5, 7, 8 and 10 while she studied vocab (U-Z). After she was ready to be tested, I quizzed her over the vocab."
"The student had her first couple of weeks of school and is enjoying her Algebra II class which seems to be going well for him. She had some homework that we worked through, and it was not at all difficult for her. If she stays on top of everything like this, I think she will do well this year."
"Today was illuminating for me. We spent a significant amount of time working on quizzes relating to the upcoming test, and I discovered that the student had significant deficits in his knowledge. Though this discovery was unsettling, it was also fortunate because it allowed us to address areas of conceptual weakness. We did this for the majority of the rest of the session. We covered differences between genotype and phenotype, typical genotypic ratios, Punnett Squares, and other difficult concepts. For the remainder of the session we reviewed study expectations."
"We covered polyatomic ions briefly. The student seemed to have gotten a good feel for these. Spent most of the time working on Mole assignment and learning this concept. Did the first section of homework problems on the Mole(relating to rice)."
"This was our last session before the SAT. We focused on the math that the student had not seen in a while, since she is currently in a pre-calculus class. We also reviewed how she can figure out the meanings of words from the context of the sentence, or at least the charges from their roots. This way she would not miss so many on the sentence completion section, or on the reading comprehension section, because of vocab. She was very engaged and attentive for the whole session. It was a pleasure to work with her!"
"In this session, I helped the student organize her oral presentation about Salvador Dali. We went over some grammar rules she needed to work on. I also helped her clarify some questions about her homework."
"We talked about what the student found challenging when she took the SAT in November. Based on this, we mainly focused on writing multiple choice and reading sections. We discussed specific grammatical principles (to be expanded on in future sessions) as well as overall test-taking strategies."
"We covered conjunctions and what makes a complete sentence. We also discussed the use of vivid words. We applied these skills to her own writing. The student will be taking a practice assessment that I will send for us to cover."
"The student has finished her exam except for small rounding errors, and I showed her how to store exact values as variables on her calculator to preserve accuracy. We also got through the last page of the book, so all that remains now is to revisit the problems we couldn't solve and cover material taught in "typical" high schools."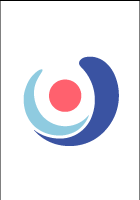 Nearby Cities:
Aurora Biology Tutoring
,
Crystal Lake Biology Tutoring
,
St. Charles Biology Tutoring
,
Oswego Biology Tutoring
,
Lake in the Hills Biology Tutoring
,
Batavia Biology Tutoring
,
Woodstock Biology Tutoring
,
Huntley Biology Tutoring
,
Yorkville Biology Tutoring
,
North Aurora Biology Tutoring
,
Montgomery Biology Tutoring
,
Whitewater Biology Tutoring
,
Oconomowoc Biology Tutoring
,
Fort Atkinson Biology Tutoring
,
Campton Hills Biology Tutoring
Nearby Tutors:
Aurora Biology Tutors
,
Crystal Lake Biology Tutors
,
St. Charles Biology Tutors
,
Oswego Biology Tutors
,
Lake in the Hills Biology Tutors
,
Batavia Biology Tutors
,
Woodstock Biology Tutors
,
Huntley Biology Tutors
,
Yorkville Biology Tutors
,
North Aurora Biology Tutors
,
Montgomery Biology Tutors
,
Whitewater Biology Tutors
,
Oconomowoc Biology Tutors
,
Fort Atkinson Biology Tutors
,
Campton Hills Biology Tutors
Call us today to connect with a top
Biology tutor in Hinsdale, IL
(847) 840-2442