We are open until 8pm!
Call Now to Set Up Tutoring:
(214) 206-7940
Private In-Home and Online GRE Tutoring in Highland Village, TX
Receive personally tailored GRE lessons from exceptional tutors in a one-on-one setting. We help you connect with in-home and online tutoring that offers flexible scheduling and your choice of locations.
Recent Tutoring Session Reviews
"The student and I worked through about half of a biology practice test section together. In the past few days, I sent her a copy of my list of chemistry/physics equations and concepts that I had from when I took the exam, and we also talked about some study tips and her plan for the next two weeks via email."
"We continued to study synonym questions, this time focusing on strategies for words the student either sort of or does not know. These strategies included making her own context, thinking about the word parts (such as the prefix or root), using tone, and using the part of speech to narrow down answer choices. We also talked about pacing and actually slowing down a bit to ensure she is not incorrectly answering questions, especially when she knows the definition of the stem word. She does work quickly enough to have extra time to really match up her definition to the answer choices."
"The student and I corrected some of his homework problems.  We also went through some of the questions from another four homework sections (dealing with slope and linear equations and inequalities) so that he had an introduction to the material.  "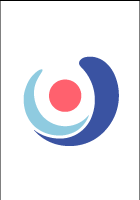 "Student 1: We went over his science review chapter, and practiced the Padre Nuestro prayer. Student 2: He completed his Spanish crossword, we worked on rewriting Spanish words correctly, and we practiced the Padre Nuestro prayer."
"Analyzed results of student's first SAT Math I test, reviewed general test taking strategies (ch 1 of prep book), and did individual practice problems.  Student took a second Math I test, and we discussed some strategies to practice until next session based on observations in test behavior."
"From my brief time with this student, I can already tell that his knowledge and comprehension far exceed what is necessary to score well on the ACT. His focus, in particular, is extraordinary and he's able to easily pick out details and key points. What will help him the most going forward is strategy and a general understanding of the best way to approach ACT problems, particularly reading. We worked through several reading sections together today.  I saw his current approach, which is good, but made the additional suggestion to read the questions first, so he knows exactly what to look for in the passages.  I think this is going to help him immensely, as he was near perfect after doing it."
"The student has a test tomorrow, so we met tonight to talk about transformations and parent functions. The questions are actually pretty tough, especially the ones involving more than on transformation, but I think he gets the main idea. He also needs a bit of work on accuracy vs time."
"This week we spent some time catching up on what has transpired in the student's schoolwork in my absence. We worked on some make-up work that he had fallen behind on. Discussed prioritization of time and determined that he needs to work on choosing the best option between two good options such as reading a book and completing work due the next day. I am really trying to get him to accomplish all that he can on his own before I come so that we will have more time to work on his writing compositions. We also practiced spelling, and he typed information for a project on Venus."
"The student and I reviewed Chapter 5 of his book to prepare for his Spanish test the following Monday. The focus of this chapter was on present tense conjugations of "tener" and vocabulary words describing family and birthdays."
"We reviewed through the science section, focusing on the general strategy of identifying key relationships between variables (e.g. if one goes up, does the other go down/up and vice versa, etc.). The student was a little unfamiliar at first, but with practice, she found that the actual nitty gritty of the science is not nearly as important as just understanding the structure of the trends and the designs of the experiment. All of the information will be directly deduced from the figures and text. We wrapped up the session by correcting her missed science questions from her official test."
"During the session, we covered more information on confidence intervals in preparation for her online quiz. The student, overall. did very well in answering the online questions. The session was great."
"The student and I continued to work on his end-of-semester essay on the book 1984. We analyzed the novel's plot and began developing ideas for his essay outline. He continued to show strong analytical skills in developing and supporting his ideas. I look forward to seeing how he can incorporate these skills into the actual writing of his essay."
Nearby Cities:
Fort Worth GRE Tutoring
,
North Richland Hills GRE Tutoring
,
Haltom City GRE Tutoring
,
Keller GRE Tutoring
,
Hurst GRE Tutoring
,
Burleson GRE Tutoring
,
Cleburne GRE Tutoring
,
Watauga GRE Tutoring
,
Benbrook GRE Tutoring
,
Saginaw GRE Tutoring
,
Mineral Wells GRE Tutoring
,
White Settlement GRE Tutoring
,
Forest Hill GRE Tutoring
,
Crowley GRE Tutoring
,
Azle GRE Tutoring
Nearby Tutors:
Fort Worth GRE Tutors
,
North Richland Hills GRE Tutors
,
Haltom City GRE Tutors
,
Keller GRE Tutors
,
Hurst GRE Tutors
,
Burleson GRE Tutors
,
Cleburne GRE Tutors
,
Watauga GRE Tutors
,
Benbrook GRE Tutors
,
Saginaw GRE Tutors
,
Mineral Wells GRE Tutors
,
White Settlement GRE Tutors
,
Forest Hill GRE Tutors
,
Crowley GRE Tutors
,
Azle GRE Tutors
Call us today to connect with a top
GRE tutor in Highland Village, TX
(214) 206-7940